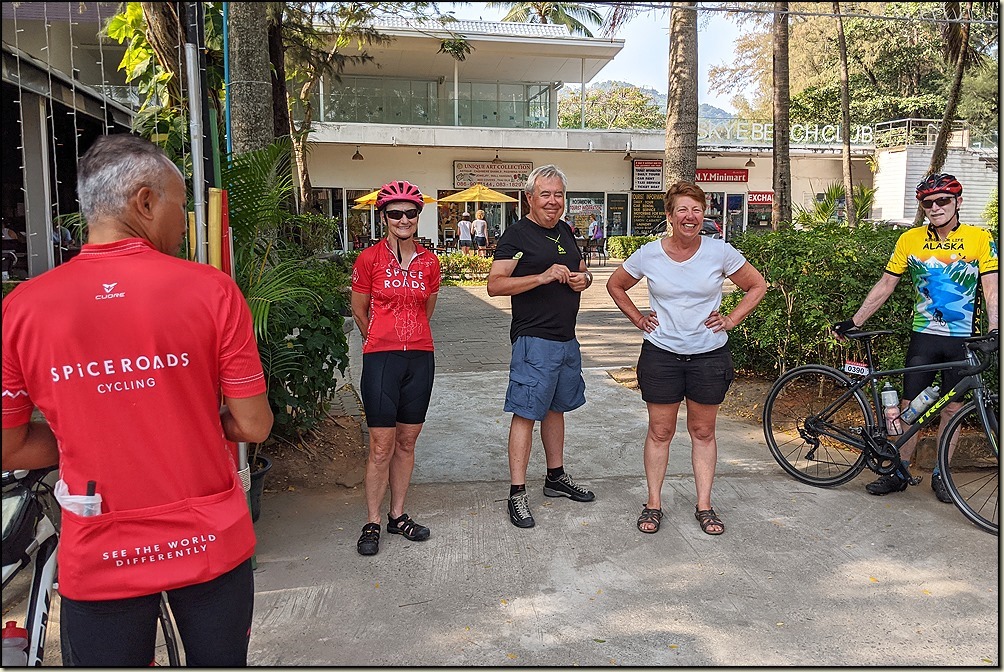 After breakfast, part of the gang took the opportunity to go biking with Woody and Bird one last time. The rest of us came out to see them off! They had a 20 mile ride around Phuket, complete with a police escort for part of it!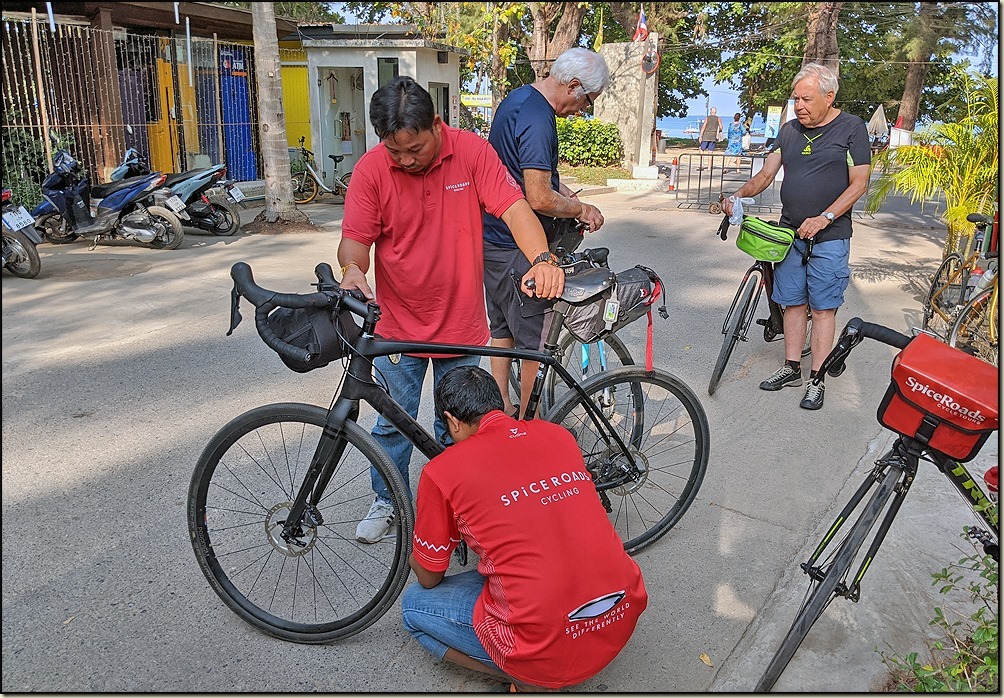 The ones staying behind went about getting our bikes ready for transit. Here Mr. P and Mr. Chin remove the pedals from Rick's bike, as Rick works on MJ's bike nearby.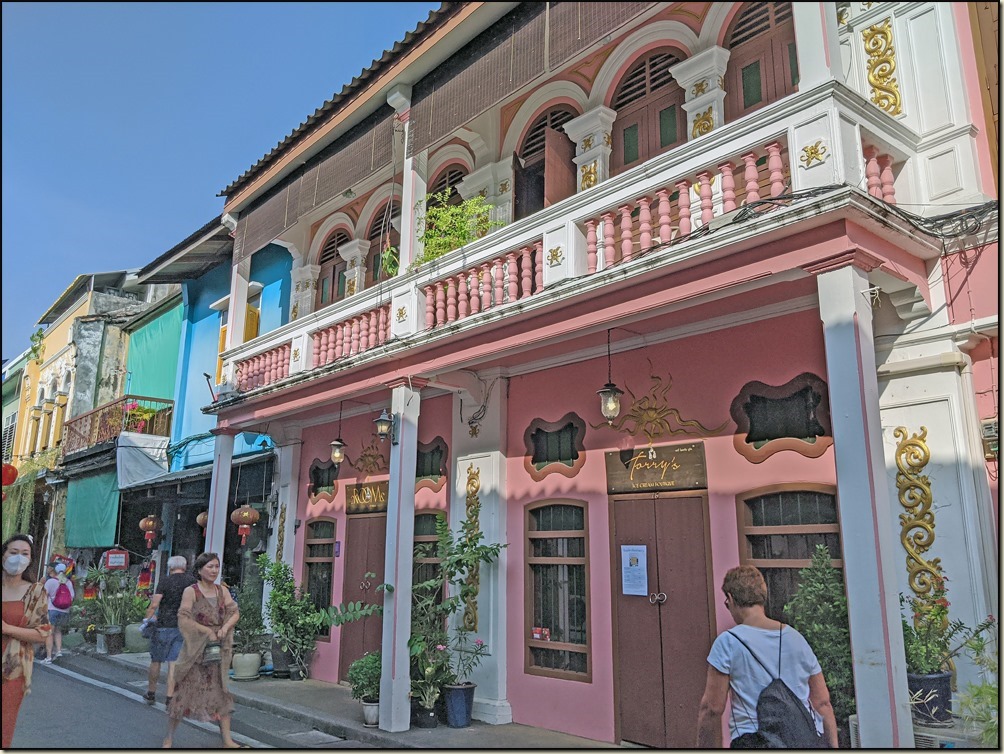 Five of us ventured to Old Town Phuket for some shopping! We were in the heart of the old Chinese-Portuguese area, and you could see it in the architecture.  Very colorful!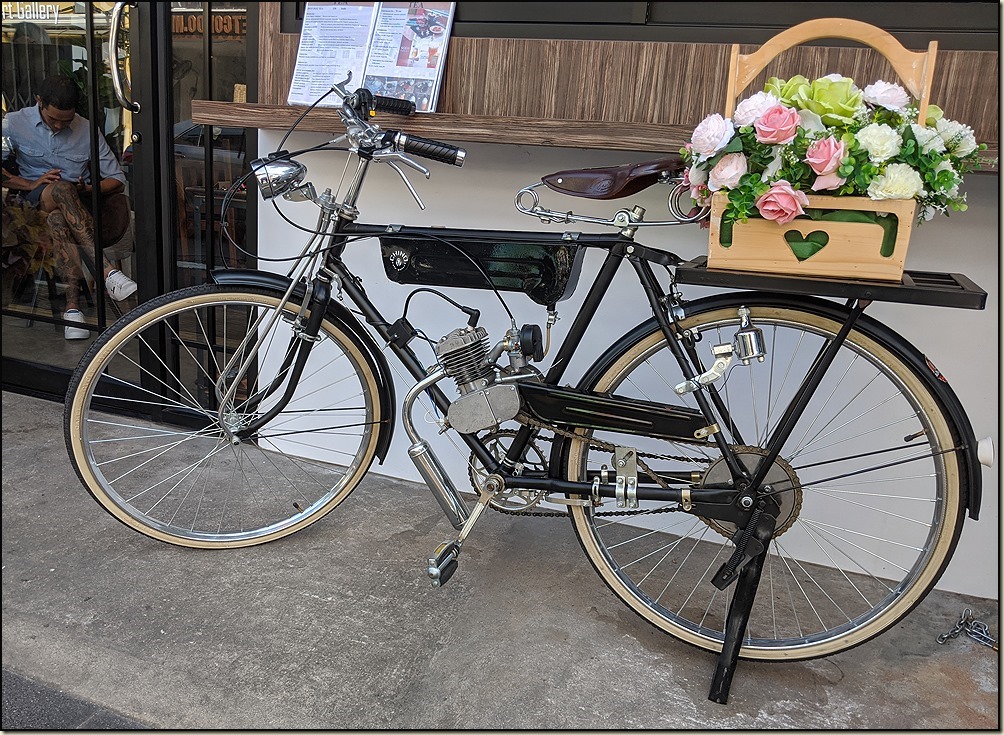 Souped up bike with an engine!
Hum Wan Company is a four-generation store  owned by Chinese immigrants to Phuket, and still in the same family. They sell building supplies and are proud of their role in developing Phuket!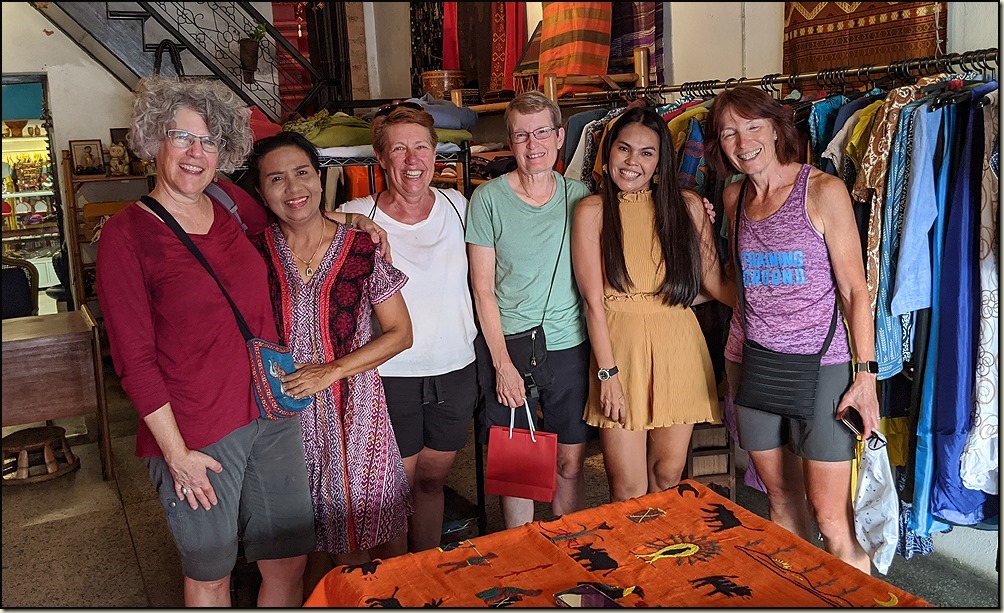 MJ was on a hunt for a good textile store, and we found it in Ban Boran Textiles! We hit it off with the staff, Ay and Lena. Lena was excited to meet Laurie who is from Canada, because Lena is marrying a man from Canada in two months and moving to Vancouver! Has anyone warned her about the rain and cold weather?  She exudes tropical warmth so she will improve things in Vancouver!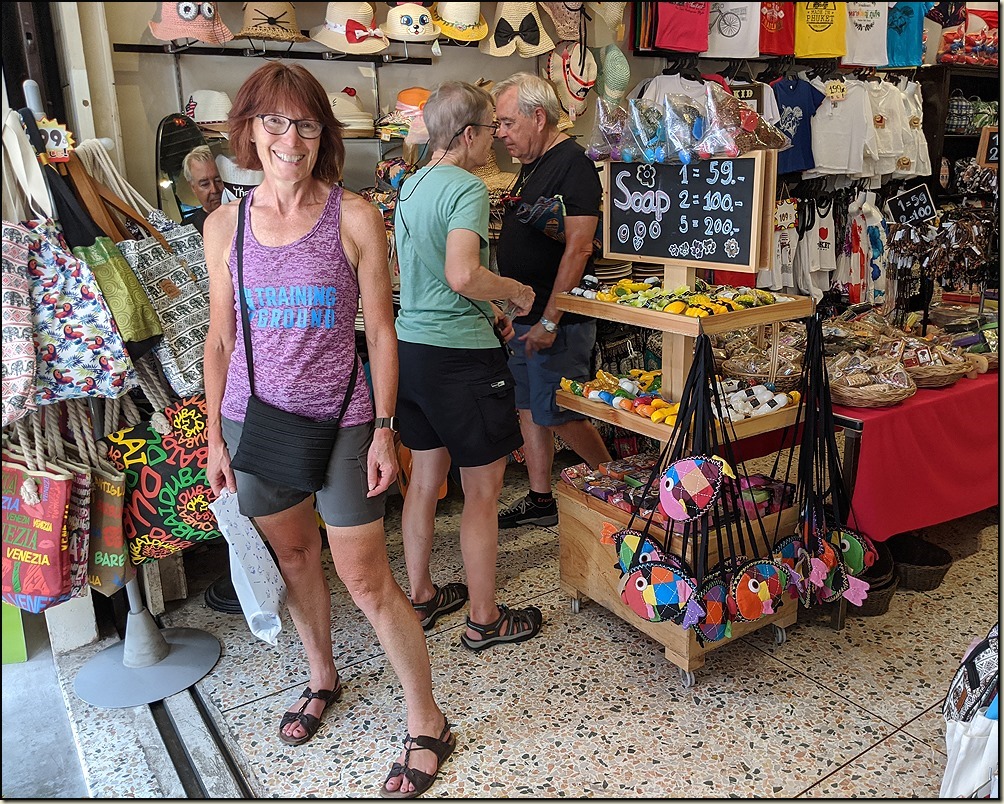 Laurie is happy to be in one of the colorful shops and she even made a purchase!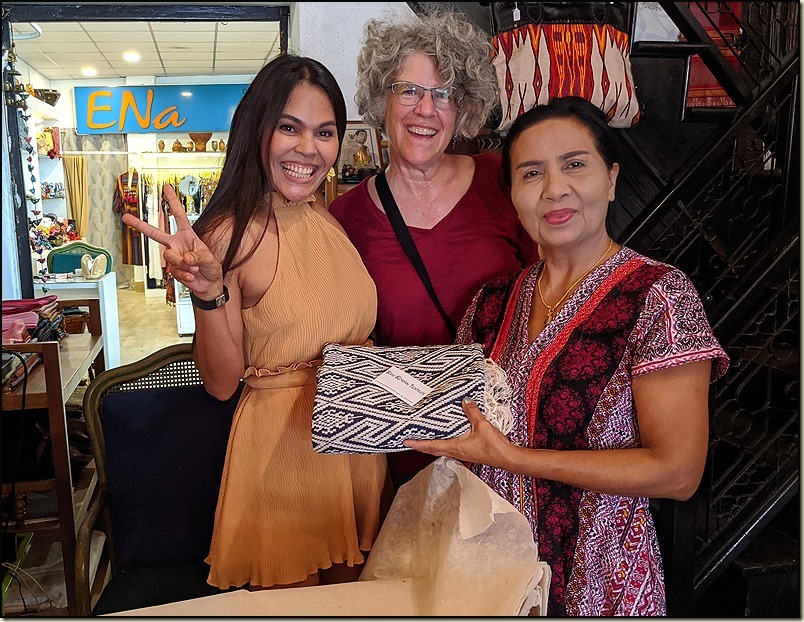 Lena, MJ and Ay with a beautiful weaving from the northern hill tribes of Thailand, the Mae Aw.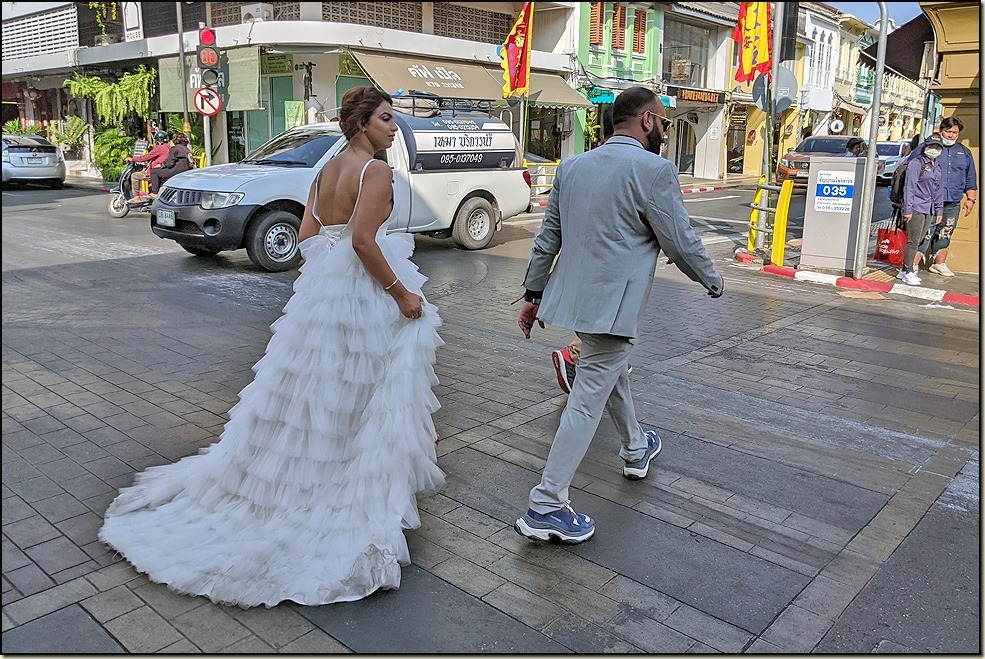 You never know what you will see! This bride and groom were hurrying, with her beautiful train dragging on the street!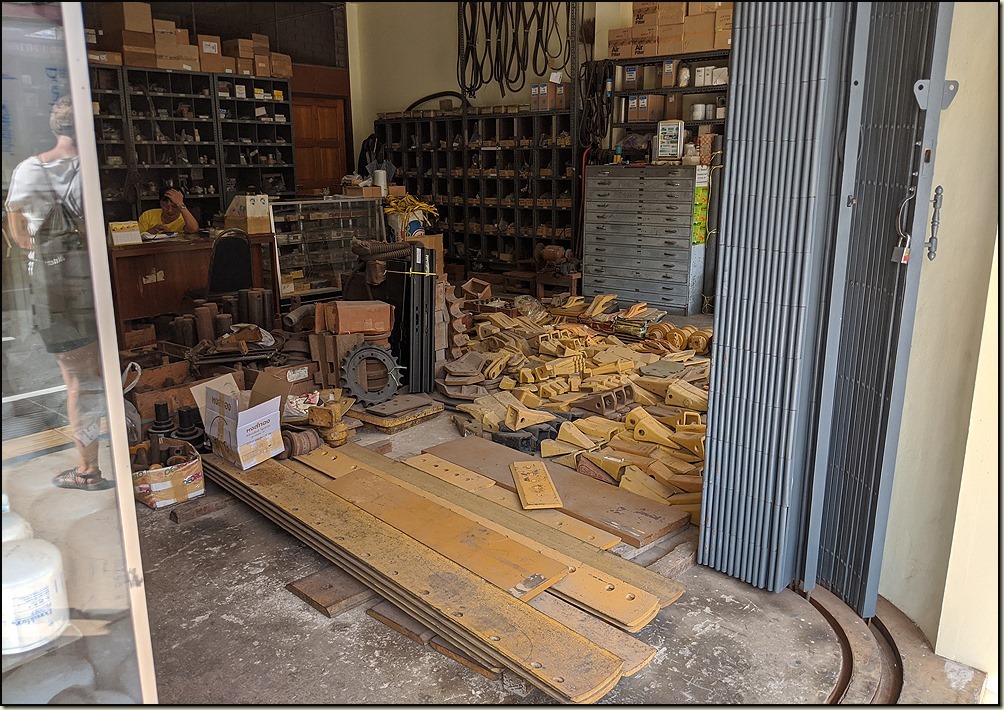 Old Phuket is still very much a working area of shops needed by the community. Here you could find machine parts.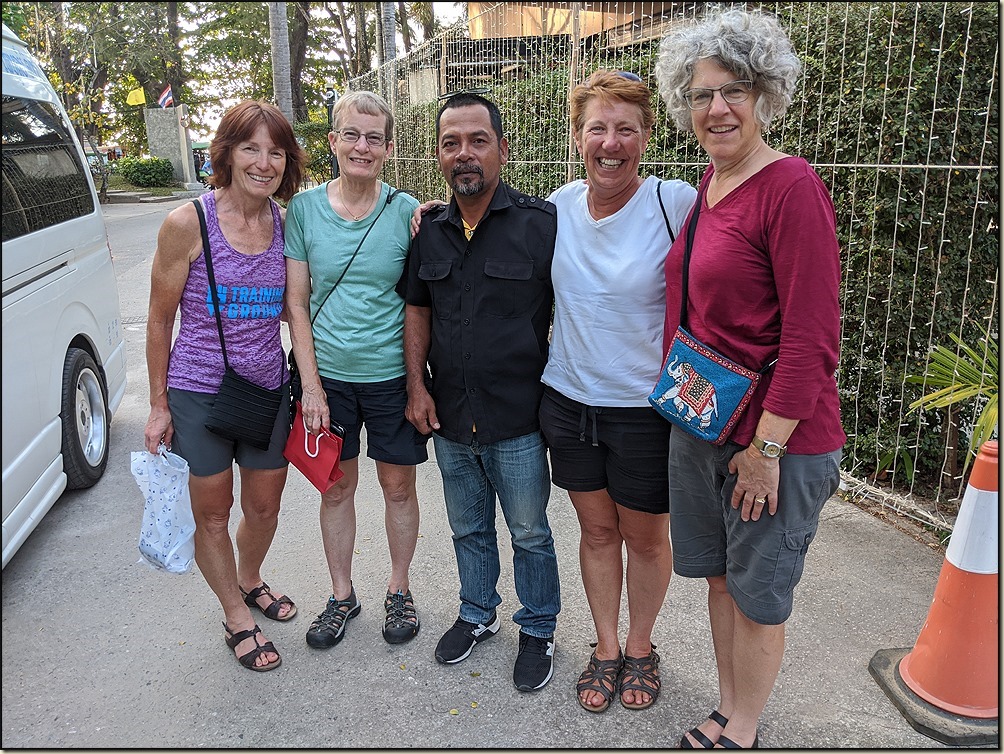 The trip was made possible by our cab driver, Mr. Rich. Laurie negotiated a good rate with him. He drove us to Old Phuket, which took 45 minutes, then waited two hours as we shopped, then drove us back to the hotel during rush hour. Nice guy! He pointed out important statues and answered our questions during the drive. Very fun.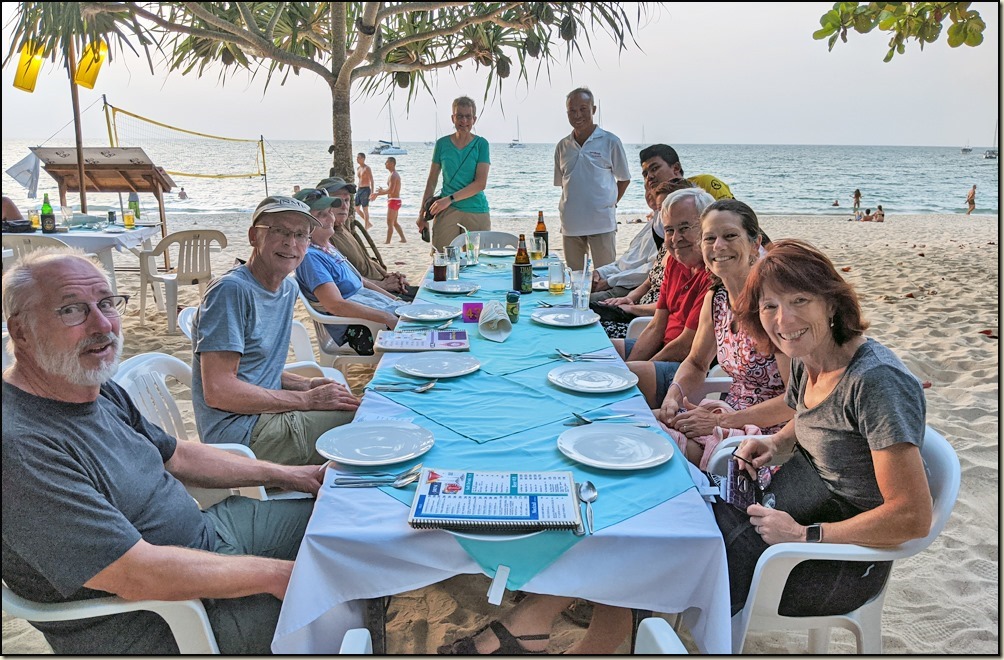 Sigh … our last dinner on the beach. Woody and Bird took care of all our dietary needs, once again.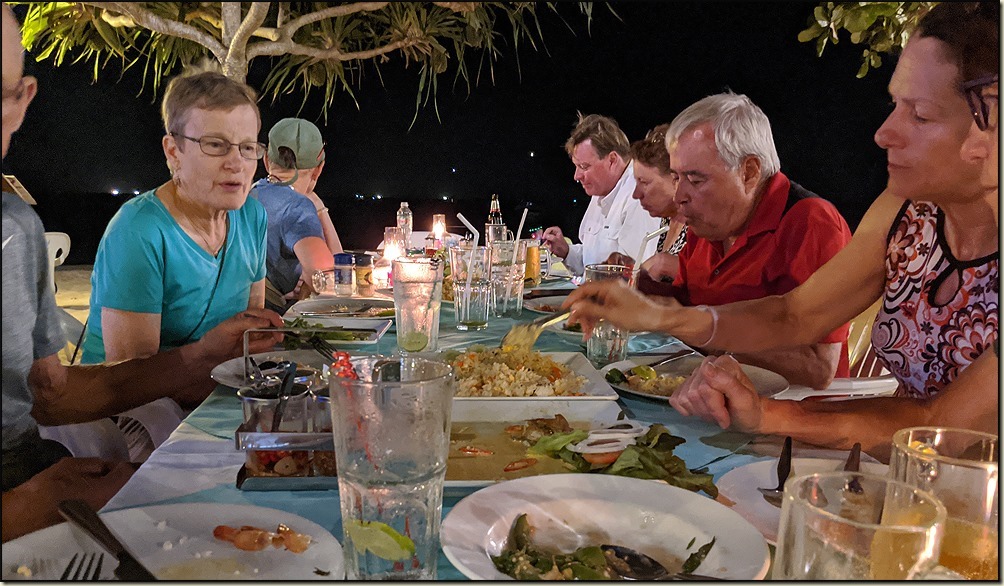 And not to disappoint, we devoured the seafood fried rice, eggplant, delicious lightly fried fish, papaya salad, and bananas in coconut milk. No one wanted to leave! But alas, tomorrow the staff team leaves at 6:00 a.m., followed by the rest of us off to varied distant points over the next few days. Great trip, great people, great food, great country.