Day 1 started out with the sound of rain as I woke up in a warm bed. I waited until about 11:30 am but it didn't seem to be getting any better so headed out.
It was a YingYang type of day. As I pedaled along the Hwy 12 paved trail I notice the corn and weeds blowing wildly but could heard the wind. Of course, I had a 15-20 mile an hour tailwind that was actually pushing me along!
The Ying = the wind
The Yang = the rain
By the time I got to Sauk City the rain had stopped, I stopped at Culver's to peal off a few layers and have a double Chocolate Éclair custard!
The Ying = a double dish chocolate éclair custard.
The Yang = noticing my back tire was "spongy".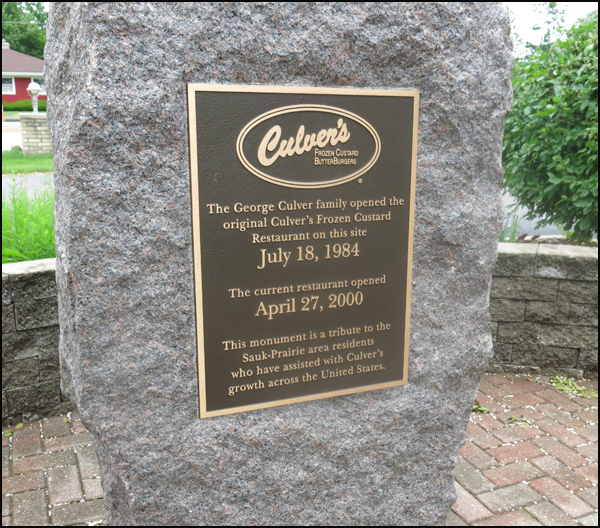 A tribute to the man who started it all!
I knew where there was a park shelter in town so headed over there to find out what the tire problem was.
Nothing visible from the outside of the tire . . . but on the inside, a dastardly road wire!
A quick change and I was back on the road to partly sunny skies!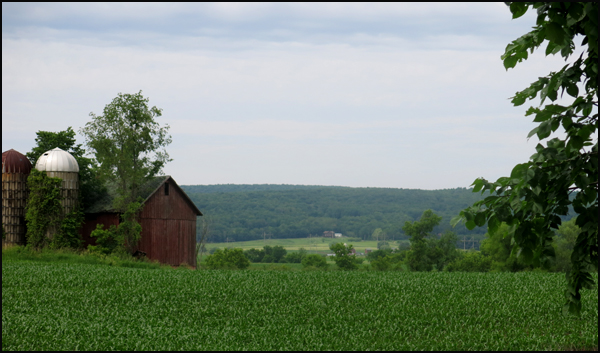 Of course one does need to get over the Baraboo Hills.
In Denzer, there was the Ugly Coyote Bar!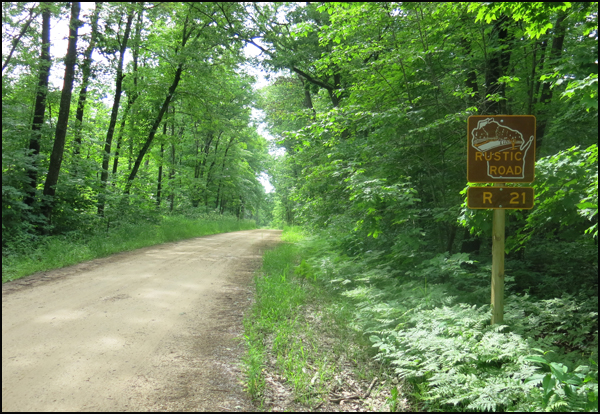 Once on top of the rage I had a nice ride along Ruff Rd, the only gravel road I found in Sauk County,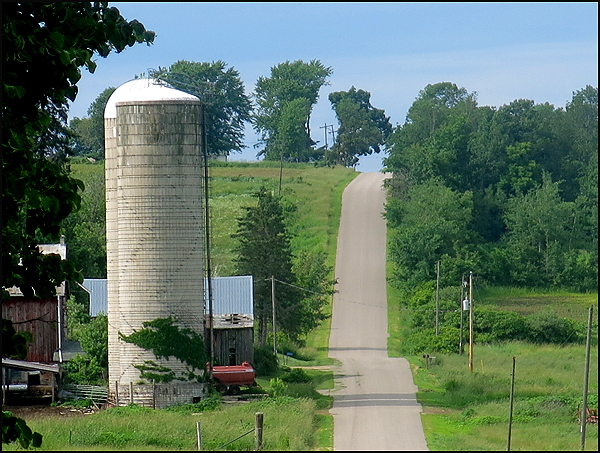 Oh, there were a series of these as I ventured north . . .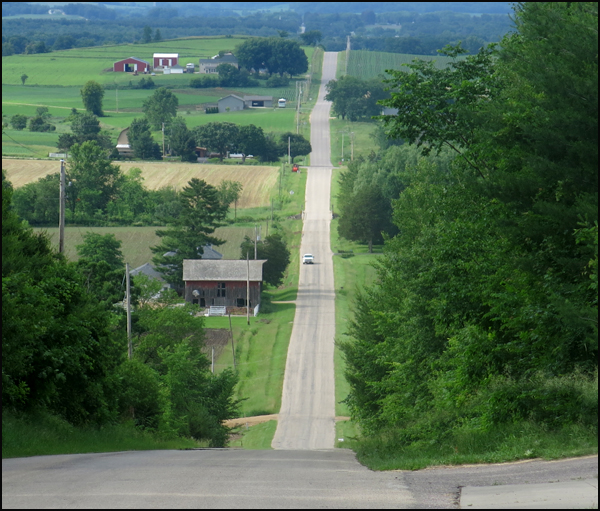 . . . followed by long run outs!
Made it to Reedsburg to find out the campground I was hoping to stay at was closed.
Needed to have a map session.
Option A – Quality Inn, $109/night, I passed.
Option  B -Super 8, $79/night, I passed.
Option C – head down the 400 trail to Wonewoc where they had an American Legion Campgrounds with showers $5, let's go for it!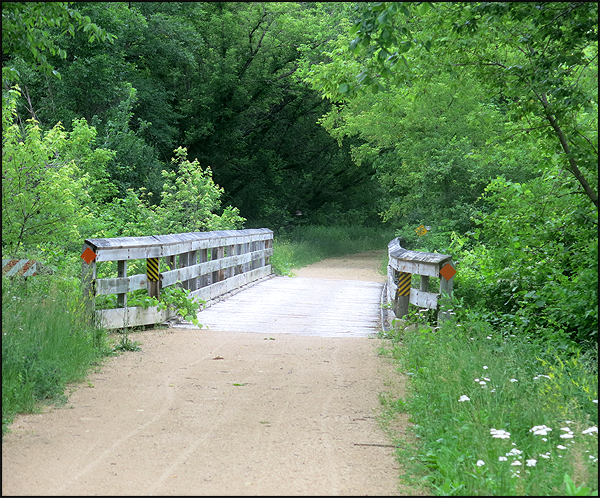 The 400 trail looks a lot like the Badger and Military Ride trails.
At LaValle. Things have changed some!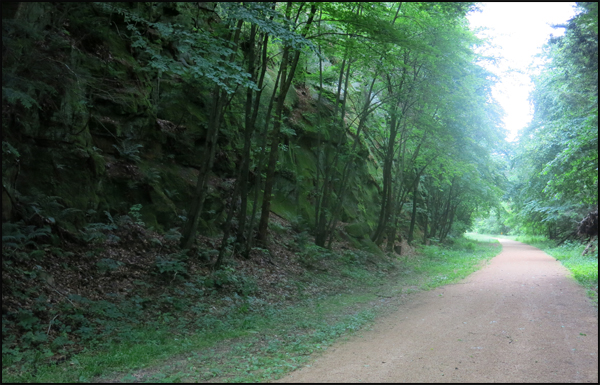 Some great cuts along the way.
Encountered a crane family whose father did not want me anywhere near their chick. He made many displays and charges at me while I photographed him and made a movie to!
I finally worked my way around them and headed for Wonewoc.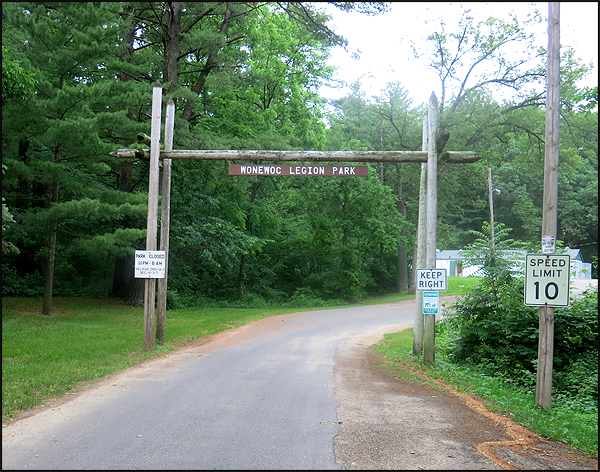 Arrived at camp at 7:30pm. Only one in camp tonight and no one to collect the money.
The Ying = free camping
The Yang – showers not available other than during the day.
. . . and it started raining about midnight!