Seems like anytime you travel the first hop is always the longest . . . today as no exception.
We left home at 8:00am and drove to O'Hare airport for our noon flight to Miami. We tied up with Becky and Charlie in Miami for a three hour layover before our flight to Curacao.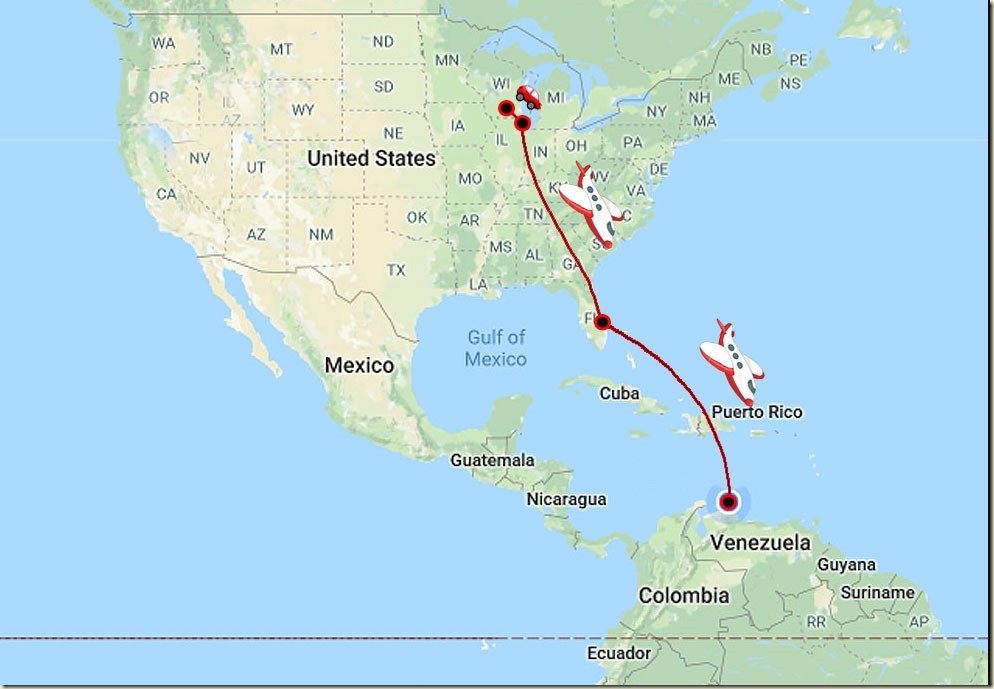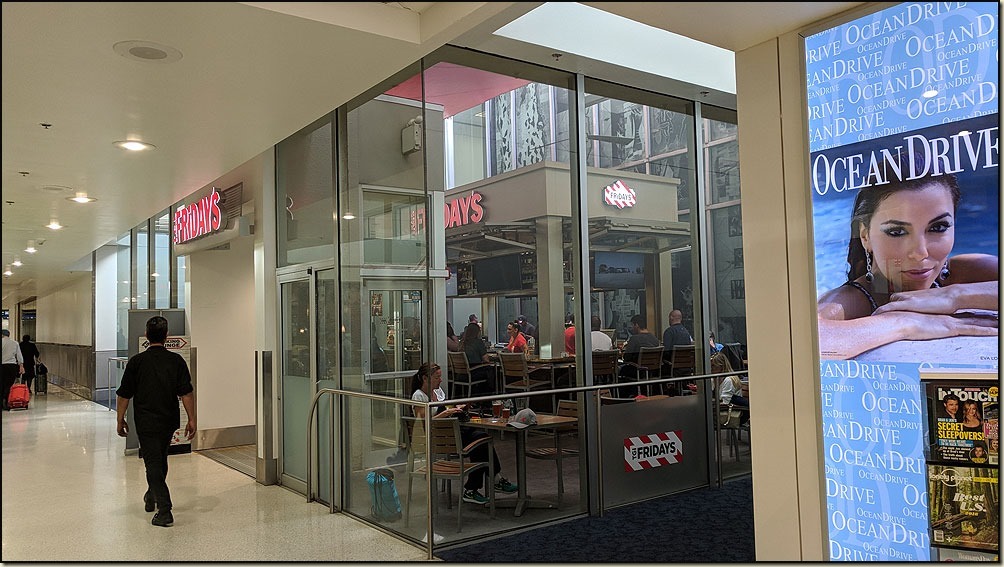 During our layover at the Miami airport we had a nice supper. This was an interesting concept. Friday's had a 'smoking room' available for those who needed it.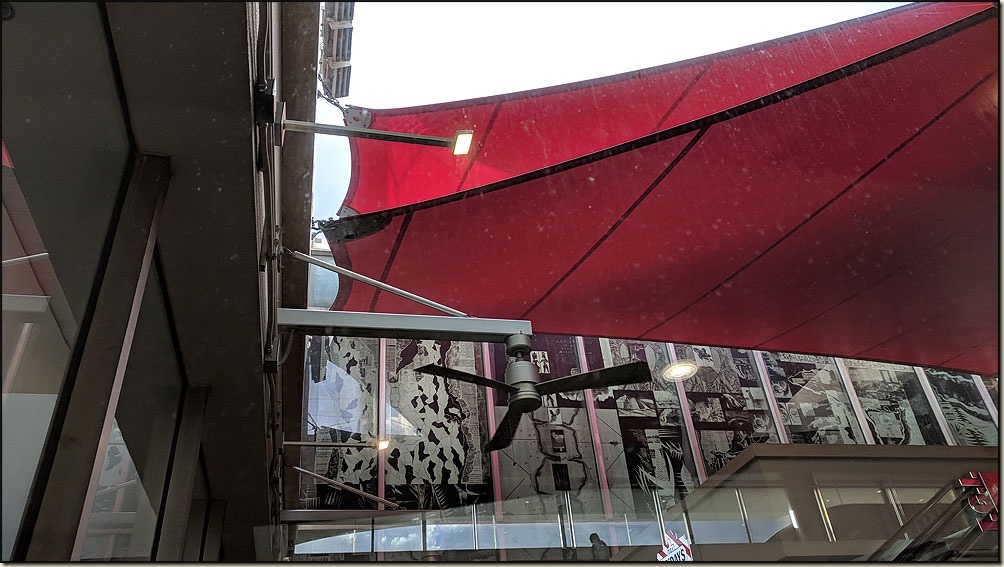 To get around the No Smoking laws the room was open air, no roof, in order for the area to be 'technically outside' Their was an air curtain above the automatic doors so whenever someone, entered or exited, what smoke there may have been remained in the room.
With all the wait times, time changes, etc. we arrived in Curacao at 11:00pm. It was a long day but once we got off the plane and felt the warm, AND humid air one quickly realizes the short discomfort of traveling to your destination is ALL worth it!!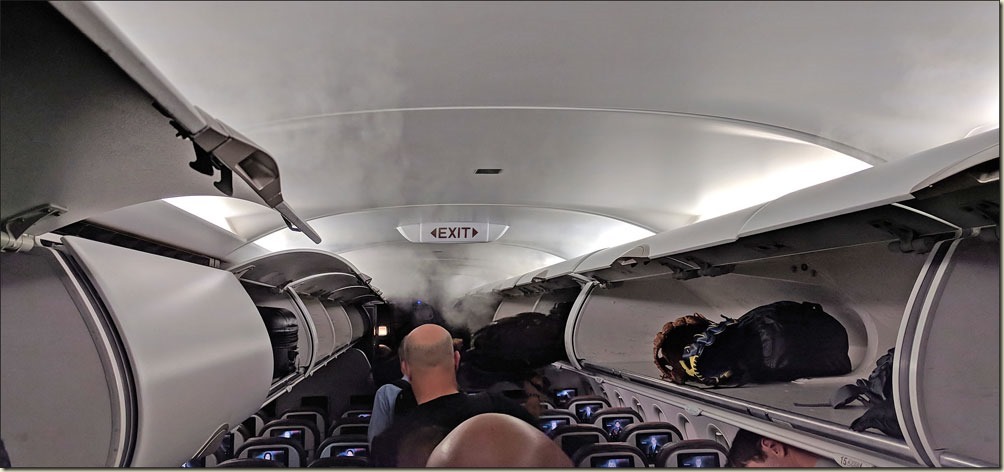 You know there s a change in humidity when after the plane lands and switches to ground power, the air handling system begins pumping 'fog' into the plane interior! Looks like the whole interior is on fire!!!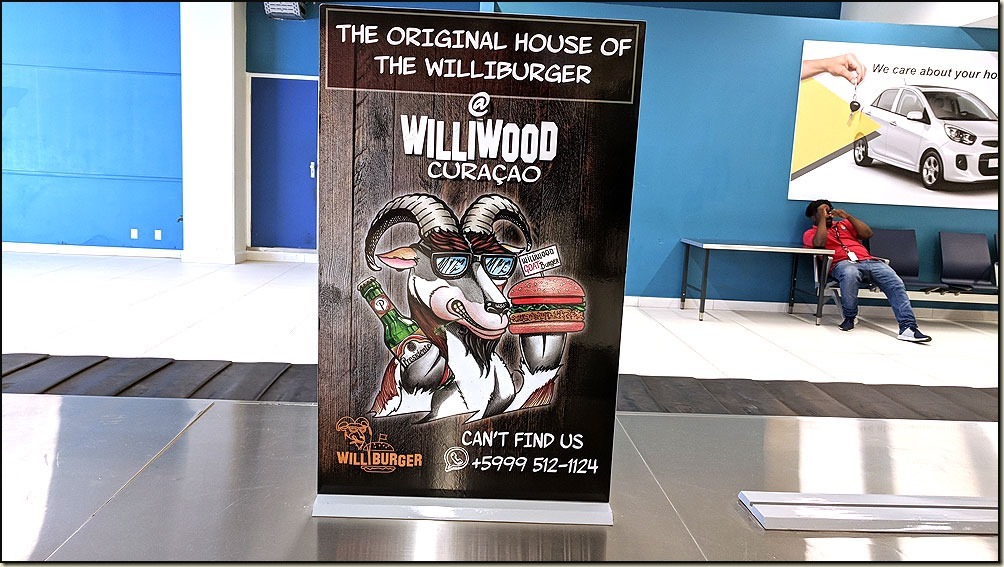 Might have to checkout Williburger, featuring goat burgers, while we are on island.
We were met by our local property manager, Sidney, who proved a ride to our house. The car rental agencies' all close at 9:00pm so it would be back to the airport tomorrow to pick up our rental.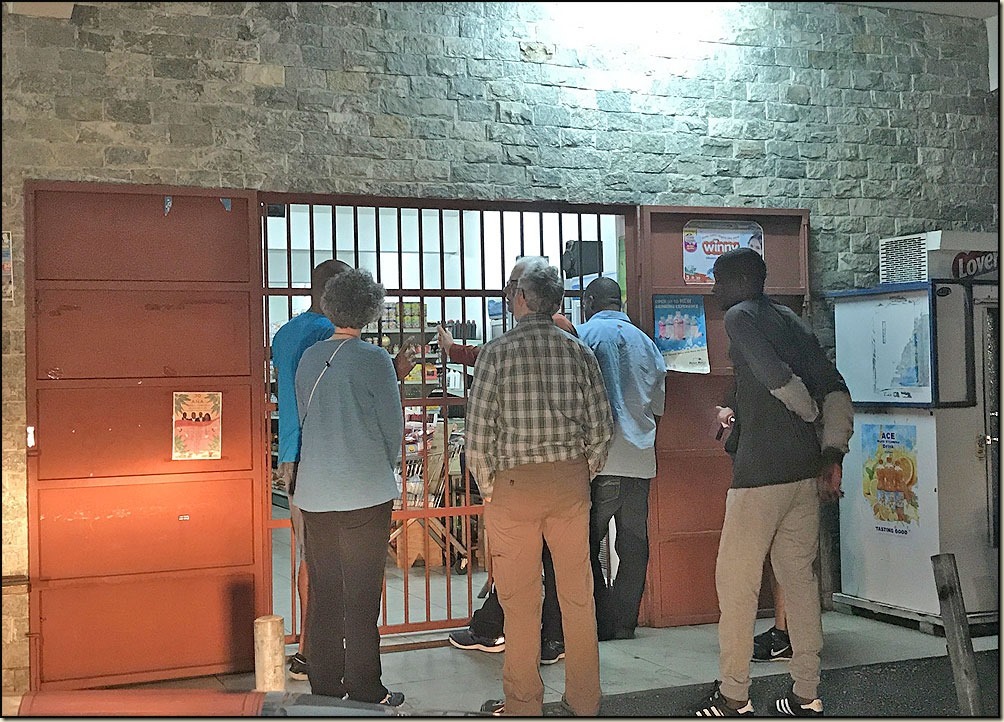 Along the way we picked up a few groceries so we would have some breakfast goodies. Interesting that most places open late have a metal gate they close over the main entrance at about 9:00pm to prevent robberies. You conduct your transactions through the metal gate They take the money first!!!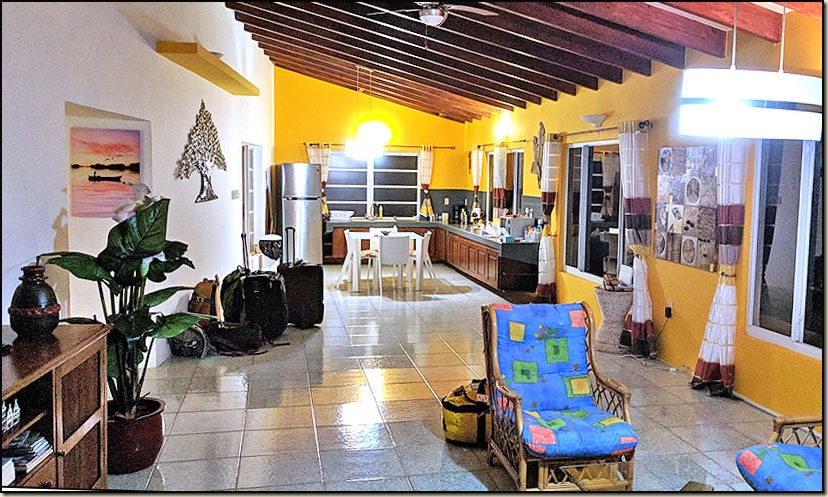 Of course it was pitch black when we arrived but the interior of the house was VERY inviting!!!
It was about 1:00am when we turned in for the night and all got a good 8 hours of sleep. Air conditioning in the bedrooms so we cranked it down and actually slept with the quilt over us. Best of both worlds NICE!!!