After a COLD December and January a few of the biking boys decided warmer climes sounded good and to head south.
Greg has a condo in Tarpon Springs and agreed to set up the trip logistics. He has done it before and excels at it. This trip would be no exception.
By the time all the 'talking smart' had ended there were only three of us set to go, Greg, TommyH and me.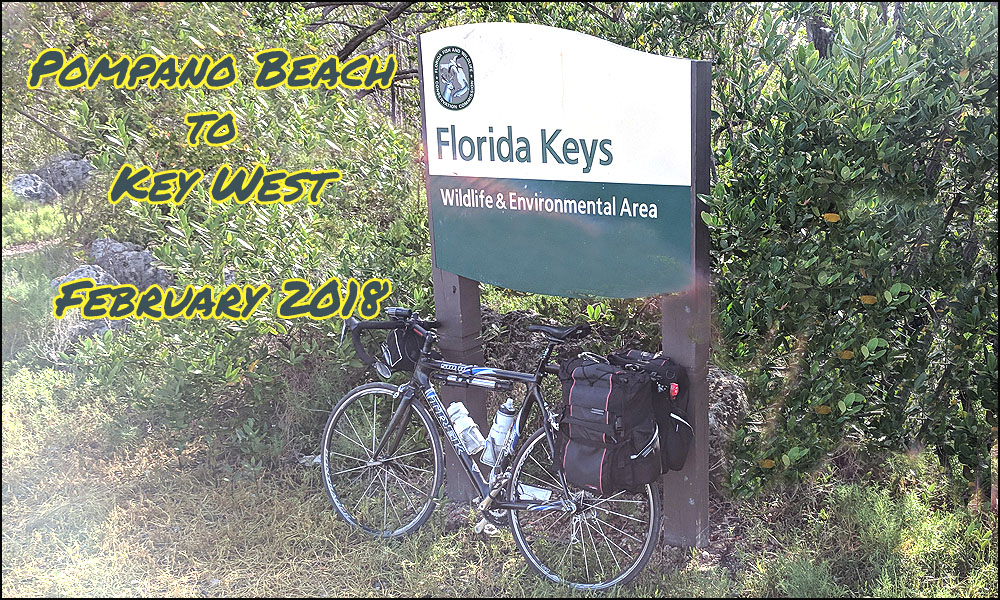 Greg would arrive several days ahead of us.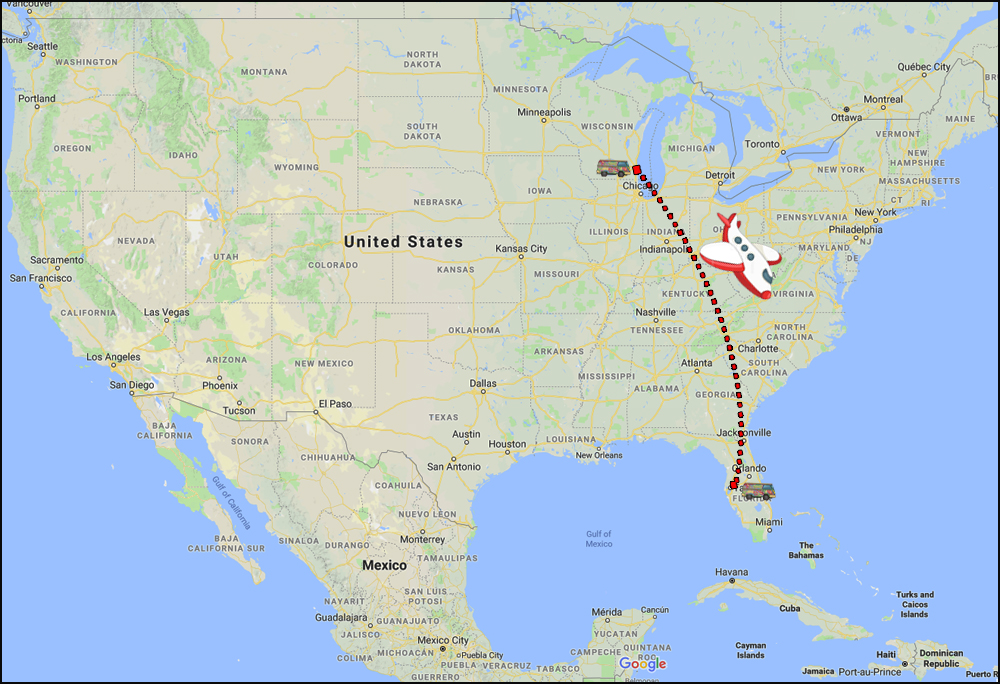 We found a FANTASTIC plane fare with Southwest, $203 each, round trip, to Tampa from Milwaukee, and not leaving until noon!!! On the day of our departure, I picked up Tom and we headed to MKE airport by car.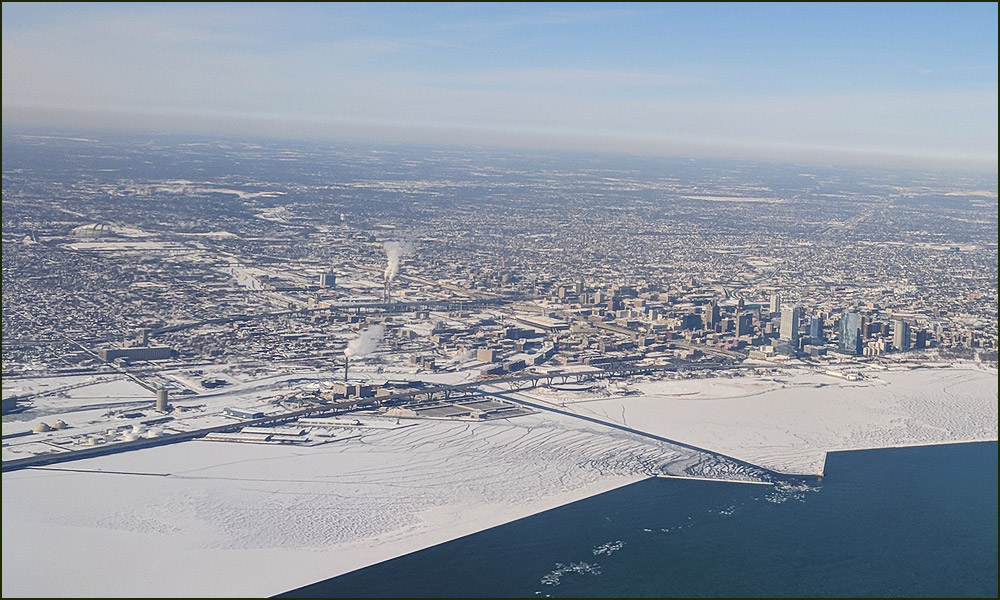 Soon we were winging away from Milwaukee and the 15 degree temps. Two hours later we stepped off the plane in Tampa to a luscious 84 degrees AND actual humidity!!!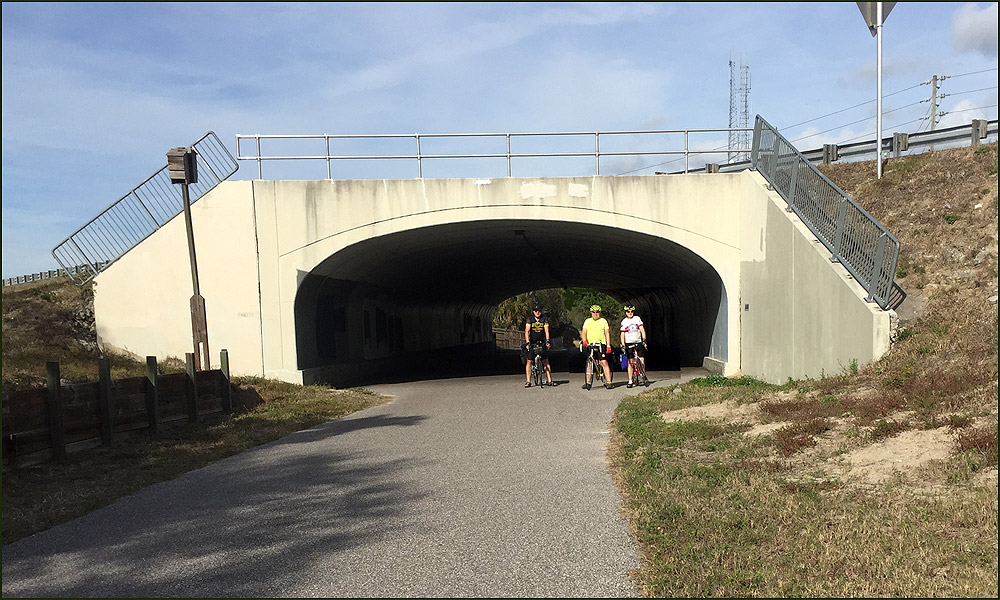 We had all shipped our bikes to Greg's condo and had two days to put the bikes together, get squared away and also to get a few loop rides in from his condo. None of us had really ridden since last November, so it felt good to get back in the saddle. We tried to find some elevation to 'stretch out legs' but the only thing available were bridges!!!!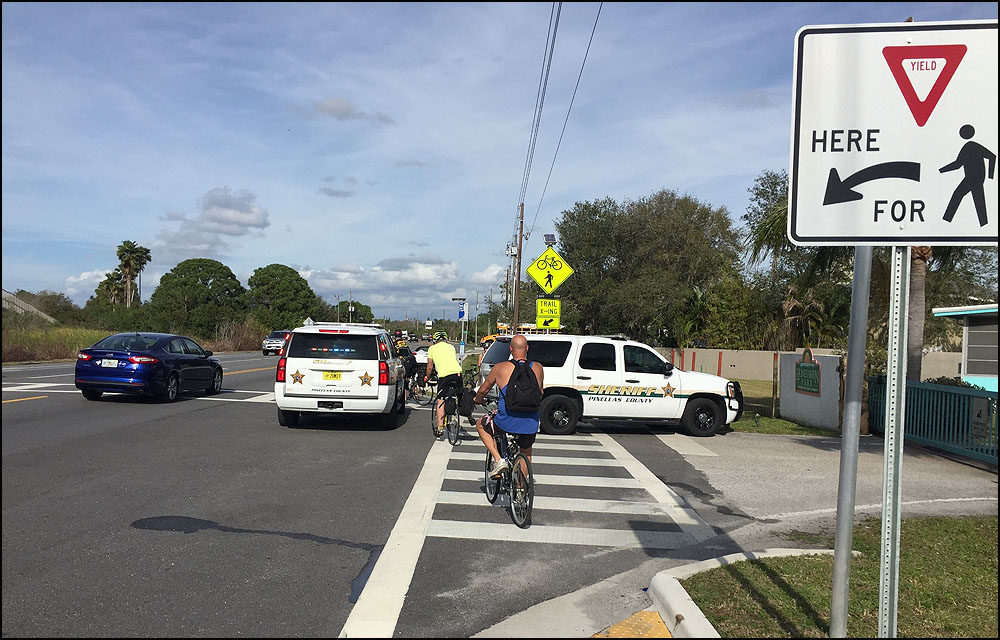 One needs to be careful when riding anywhere but ESPECIALLY in Florida where the traffic is constant and the drivers are OLD (yeah, older than us). Here was a little encounter we came upon that had just happened. Car vs Rider. Luckily, no injuries!!!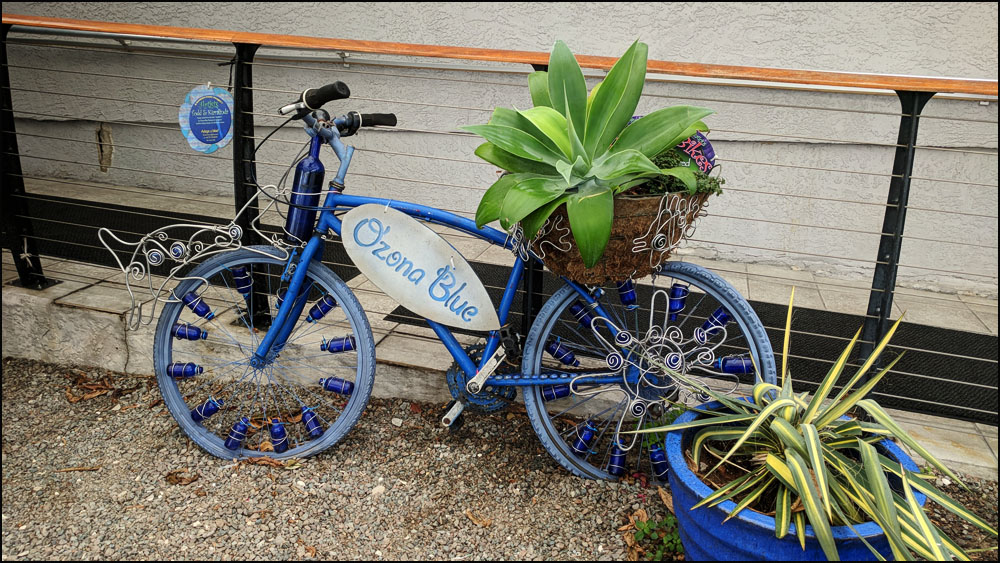 And of course we celebrated each of our 'Tour de France' training sessions with a nice evening meal. Usually starting with martinis . . .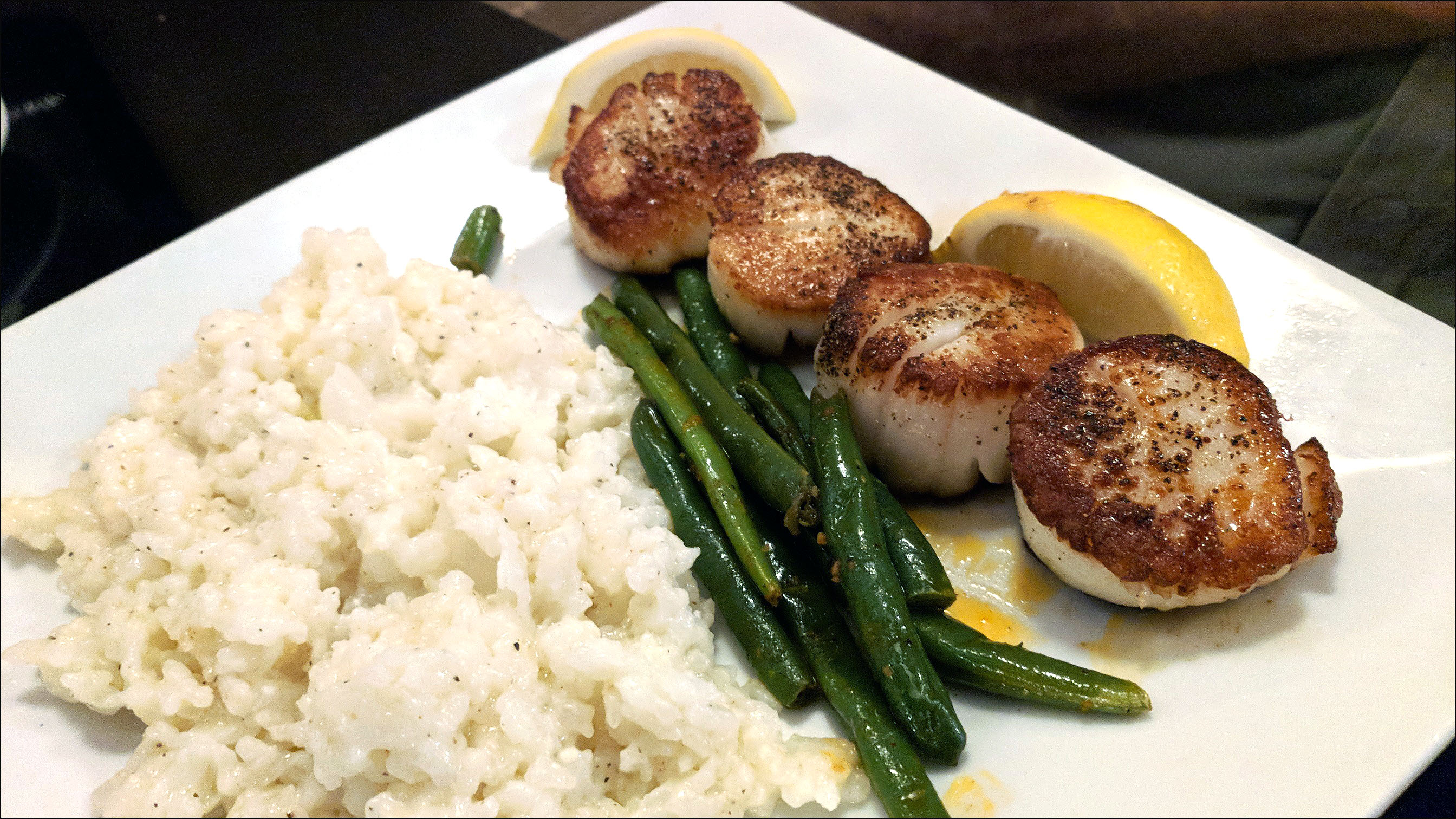 . . . and how about  some nicely seared scallops . . .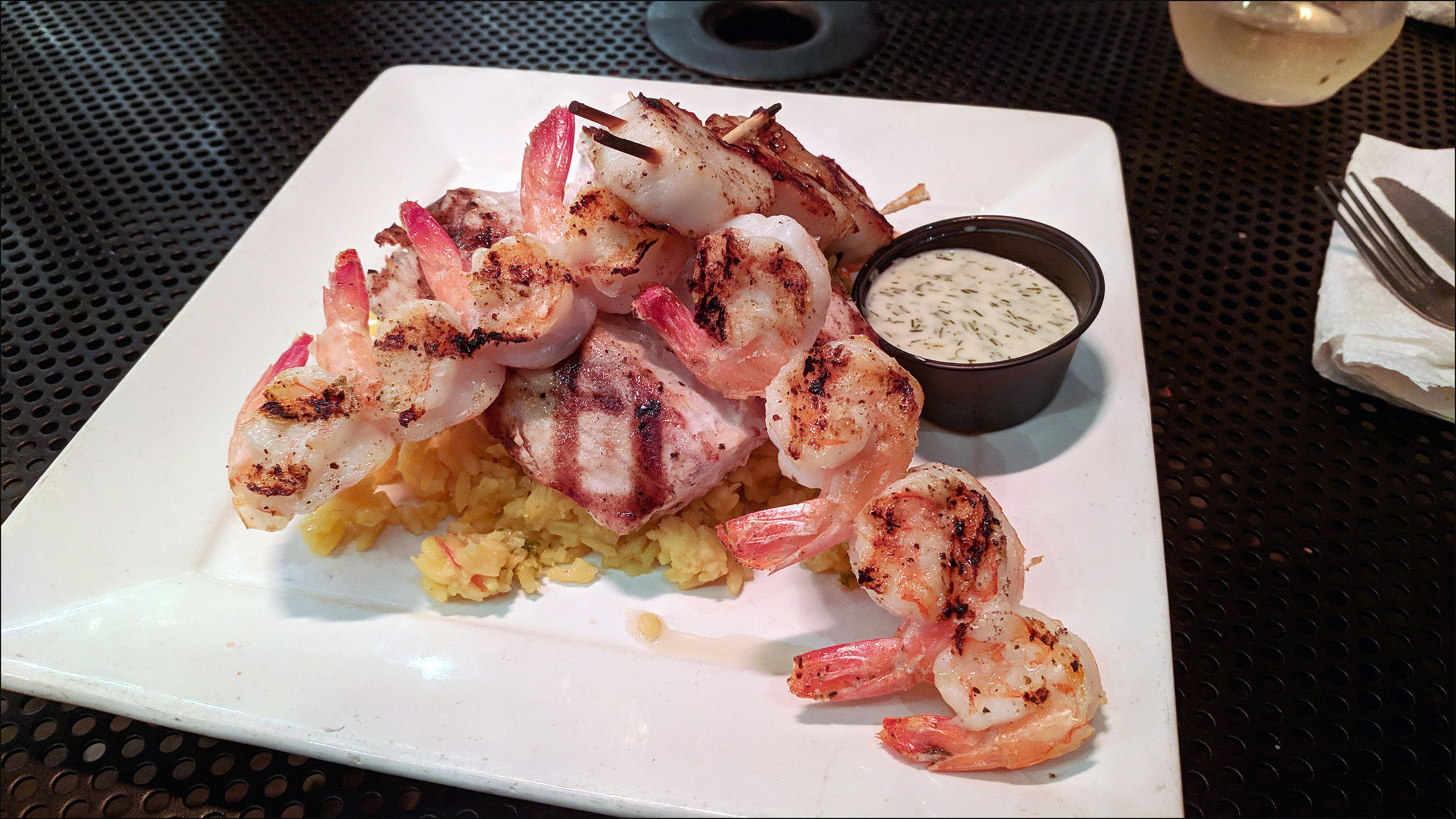 . . . or a big pile of shrimp?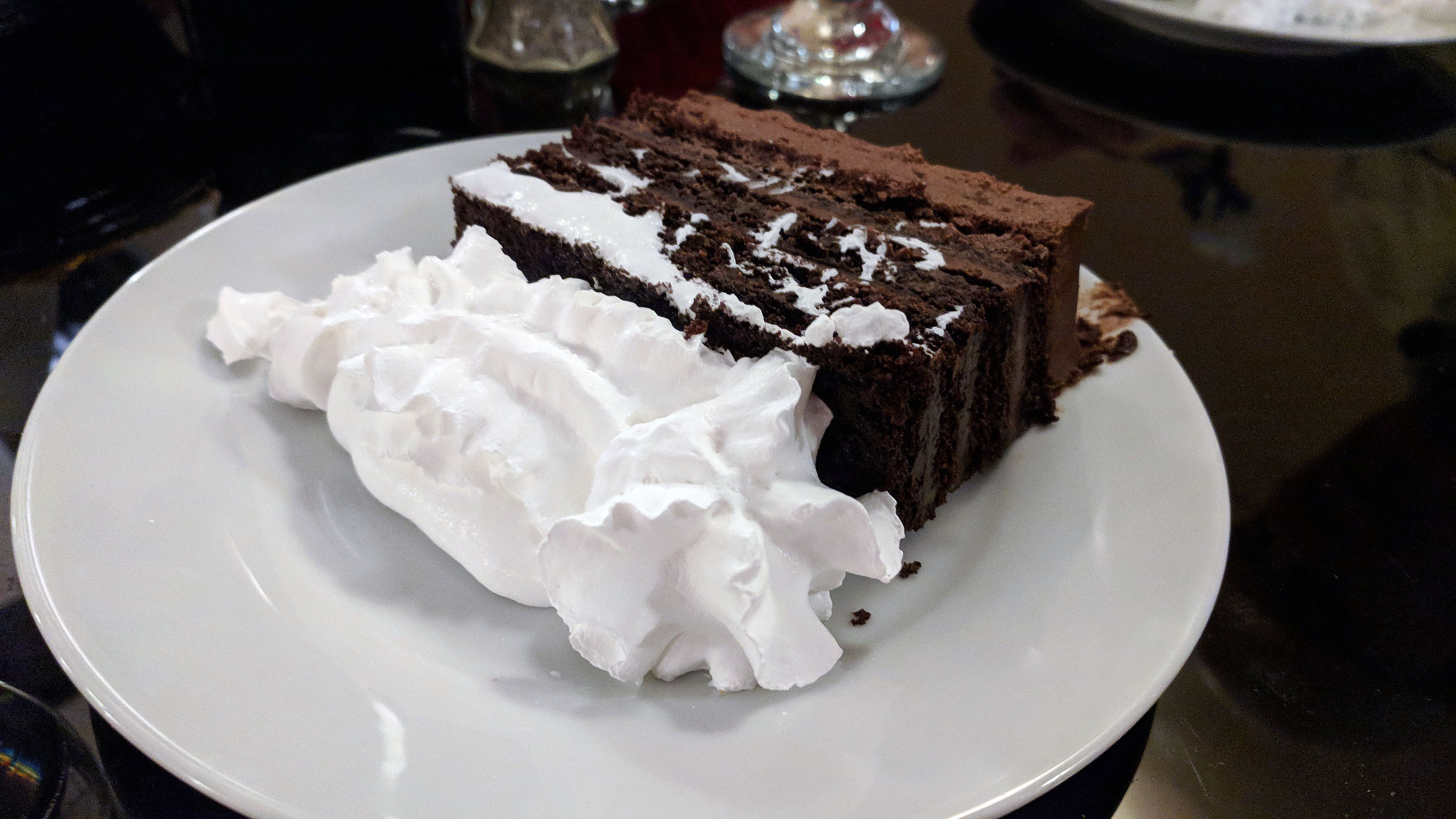 . . . and of course the dessert course.
Good friends, good weather,  good riding, good chow . . it was going to be a GREAT trip!!