We are heading to Indonesia; Jakarta, Bandung and Bali. Why not come along with us . . . it's going to be WARM!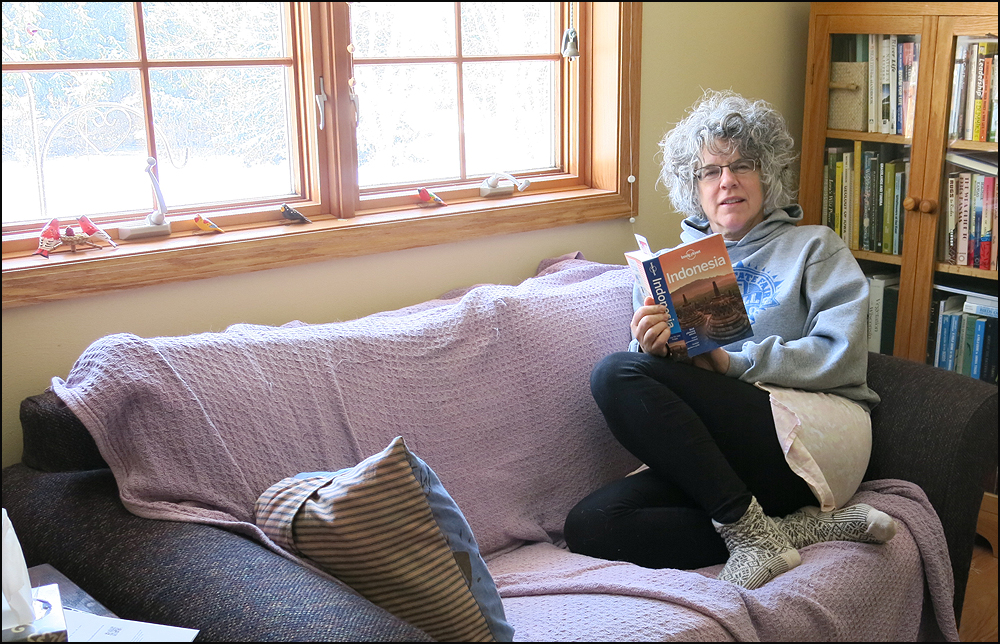 Of course a trip like this requires some research . . . and why is the window color so blown out . . .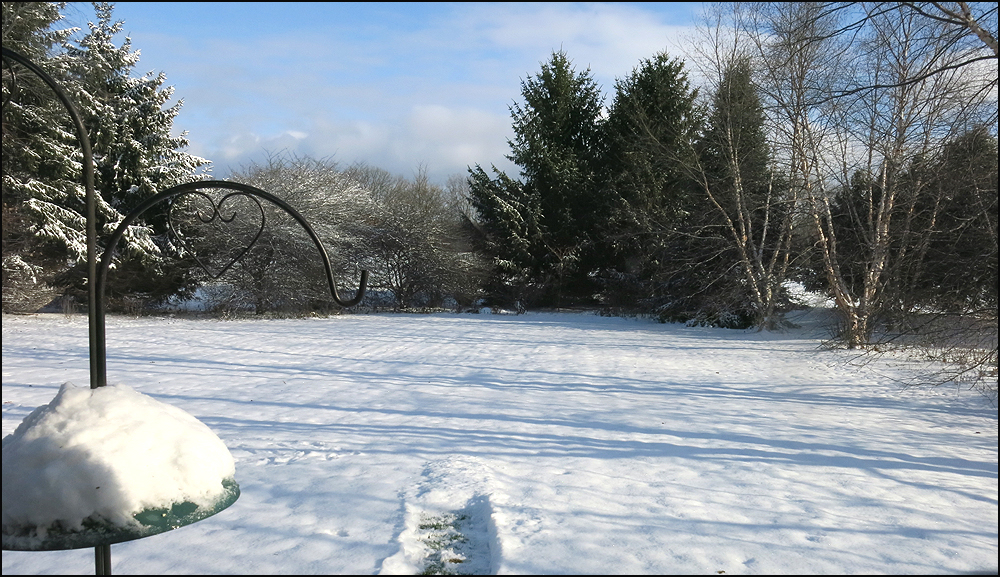 . . . because it's winter here, even though technically it is still Fall!
We've treated some of our clothes with a Pyrethrum spray to help ward of mosquitoes, which evidently can be a little fierce in the back country. It's supposed to last through 6 machine washings or 42 days of exposure, whichever comes first!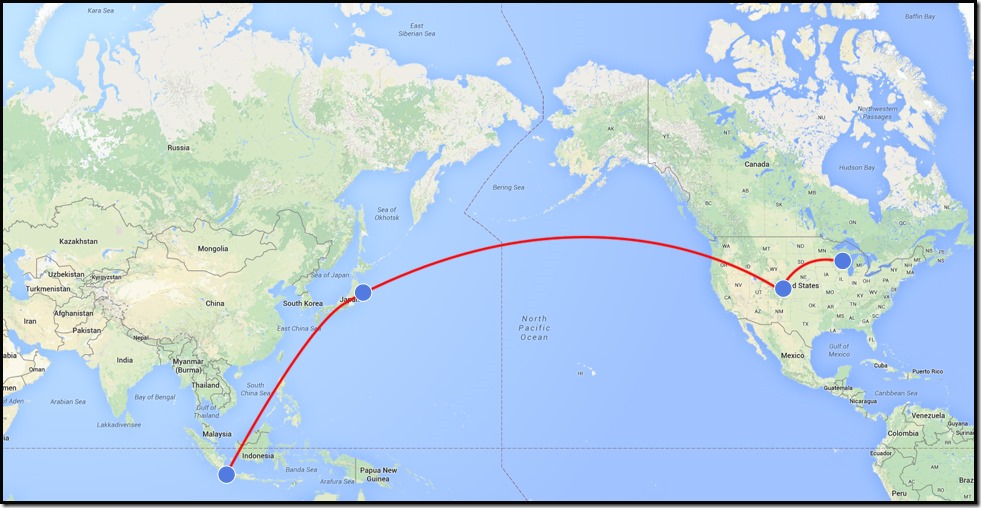 First issue of course is getting there . . .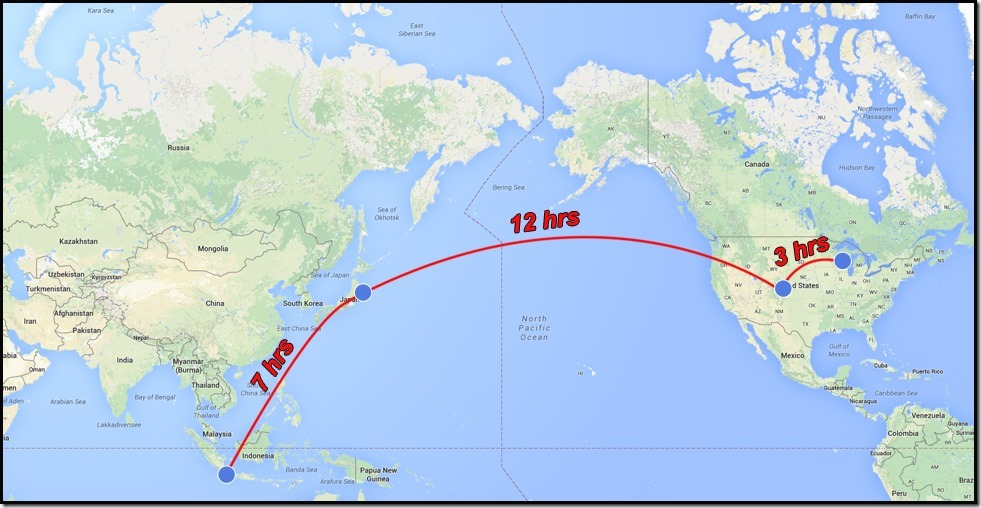 A long hop with several legs . . . speaking of legs, We bought seats from Denver to Tokyo with additional leg room. We'll see how that works out!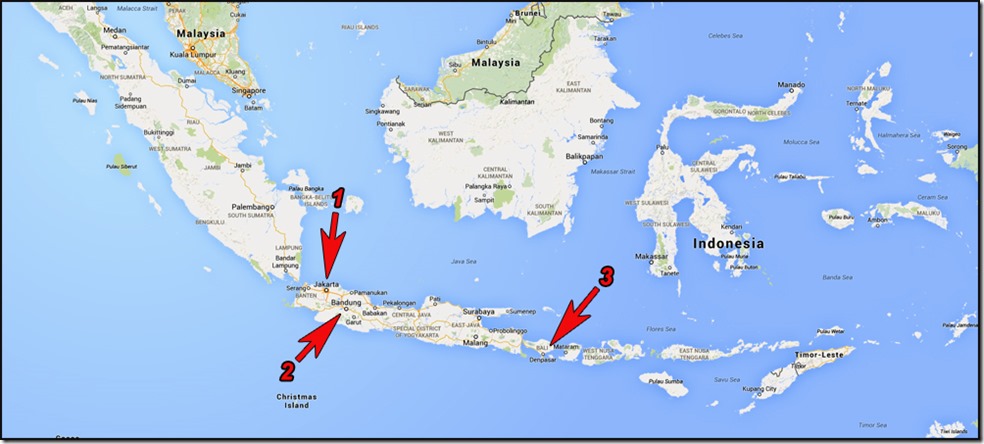 Once we get to Jakarta, we'll stay there for several days, then van down to Bandung, about 100 miles away, and stay for 4 days, then a quick flight to Bali for a little fun in the sun!