After much discussion, much consternation, and many meetings, our mbbt tour guide Greg was able to massage it all into what will be a FANTASTIC Canadian adventure!!! We will cycle from Jasper Alberta, along the Canadian Rockies, crossing over them twice, down through Banff, Lake Louise Waterton park, into the United States through Glacier park, over the American Rockies and down into Whitefish, Montana. All in 12 days, over 600 miles and approx. 34, 000 of climbing!!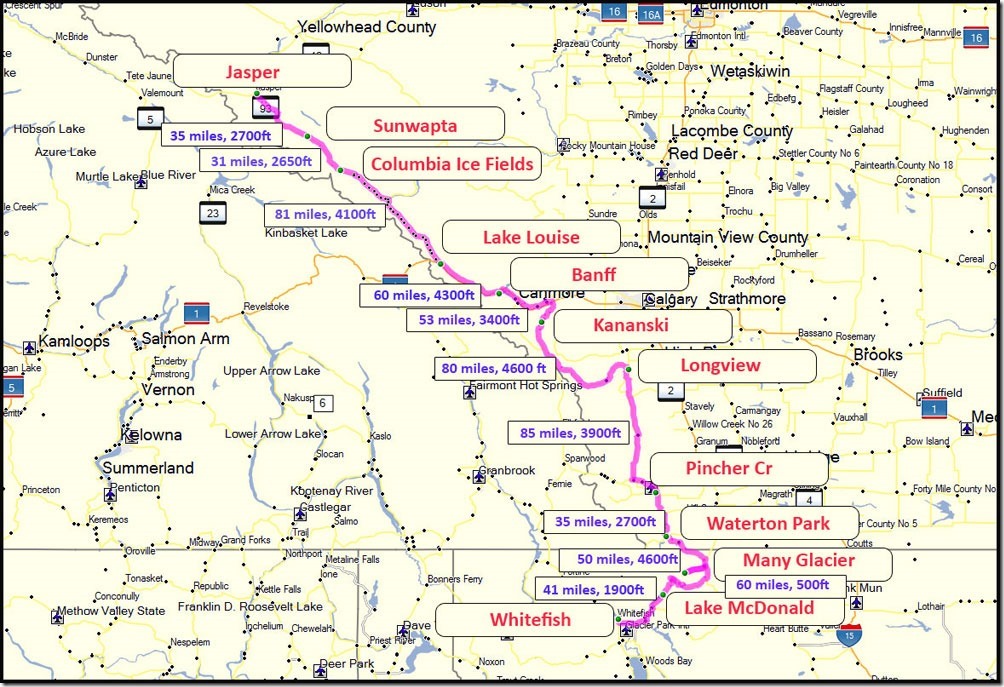 One of the gang, BillyB, agreed to drive our rental van with all the gear for the adventure from Madison to Jasper. The other four of us will fly to Edmonton, Alberta, rent a car one-way to Jasper and join up with Bill there. From there it's all south!!!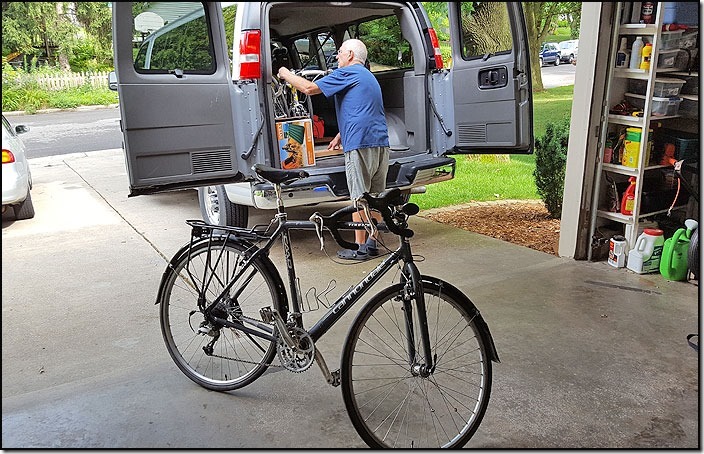 Here is our Captain Greg, loading up our rental van. We removed three of the bench seats and all of our gear, all of the bikes and the 5 of us fit inside the van. Perfect, especially during inclement weather. Connie Cannondale, in the foreground, awaits to be herded into the van . . .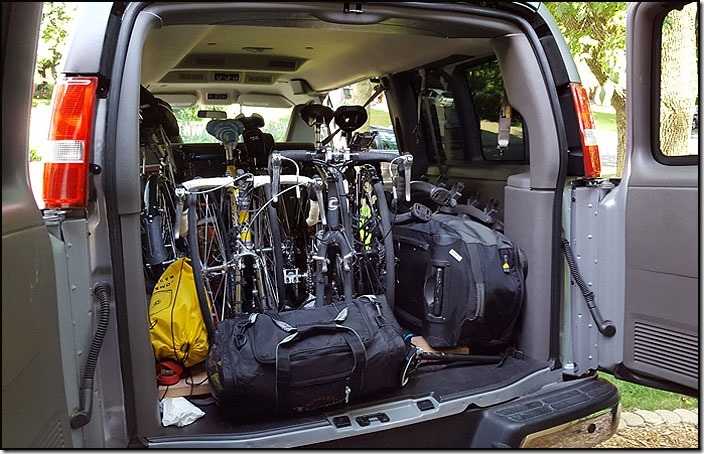 . . . and before you know it everything was inside!!!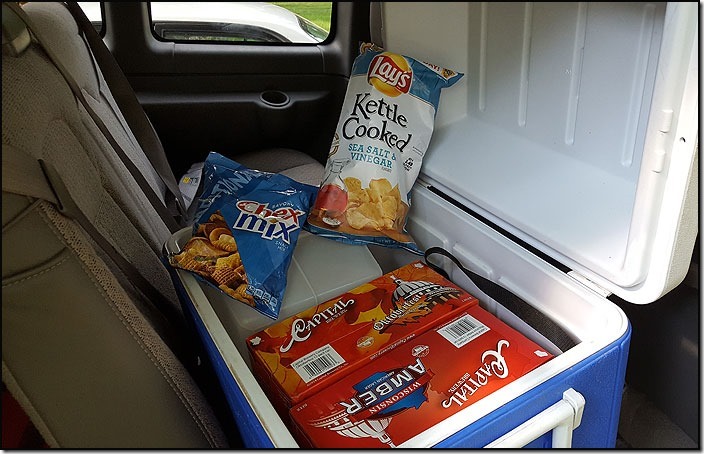 Including some 'special nourishment replacer' our Team Trainer, TommyG had brought along.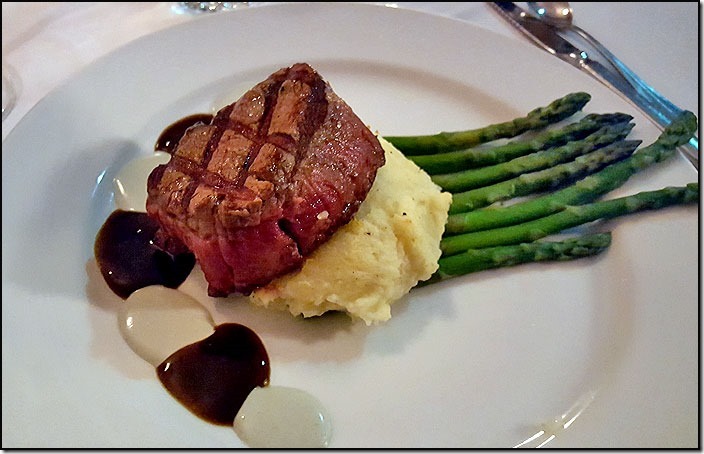 Of course, I have been doing some of my own pre-ride 'training', including a dinner the last night in Monticello with Smoochie . . .
And we did each have our own dessert. I finally caught onto her . . ."I only would like two small bites" trick from the past. When I'd turned my head, or go to the restroom, the whole thing would disappear!!!