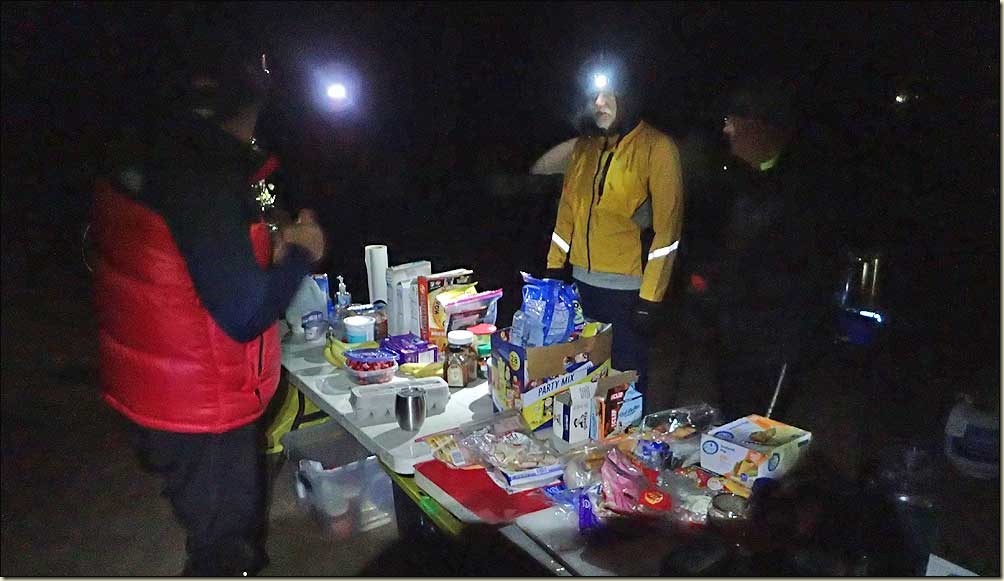 Cold morning again, 32 when we crawled out of the tents . . . once again at 6:55am. hot coffee, tea or chocolate helps get the blood flowing again.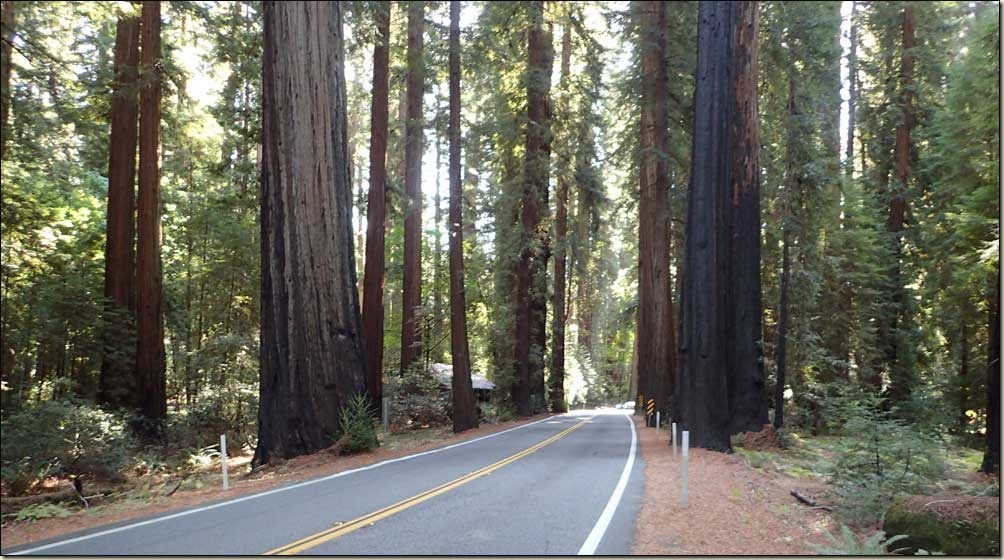 Our fourth and last day of riding through the 'Avenue of the Giants' . . . .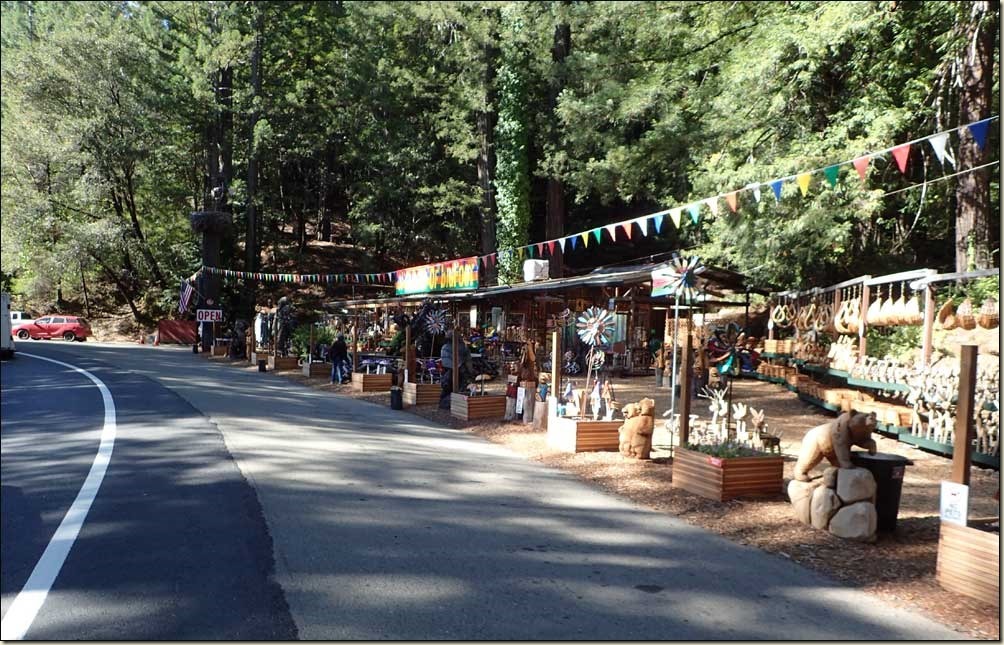 . . . where as we approached Richardson State Park there was plenty of opportunity to get everything you didn't really need!!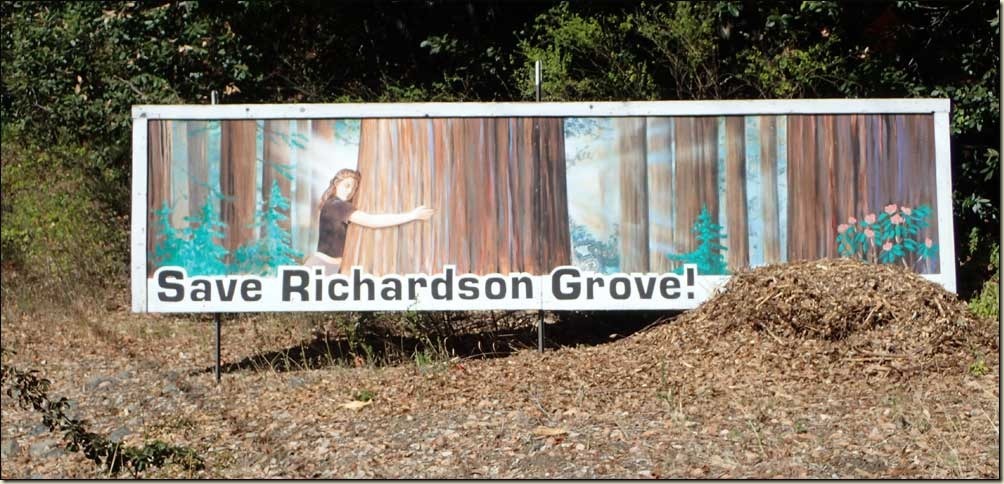 Home of the original 'tree hugger'!!!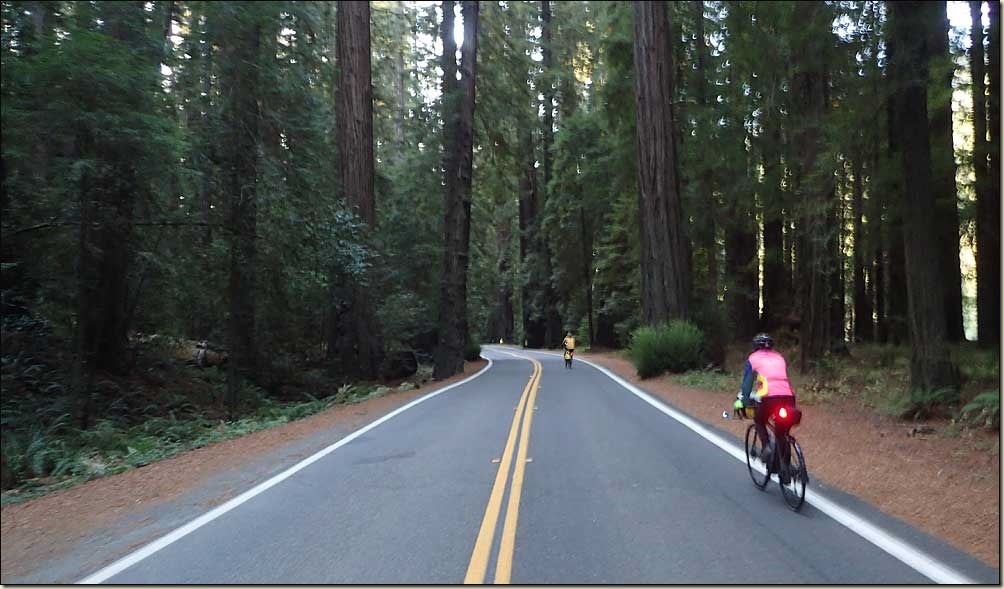 Down the road we would go and again had the road all to ourselves for the first 3 hours. In the heavy shade it was still only 38 degrees at 11:30am . . . got to keep moving!!!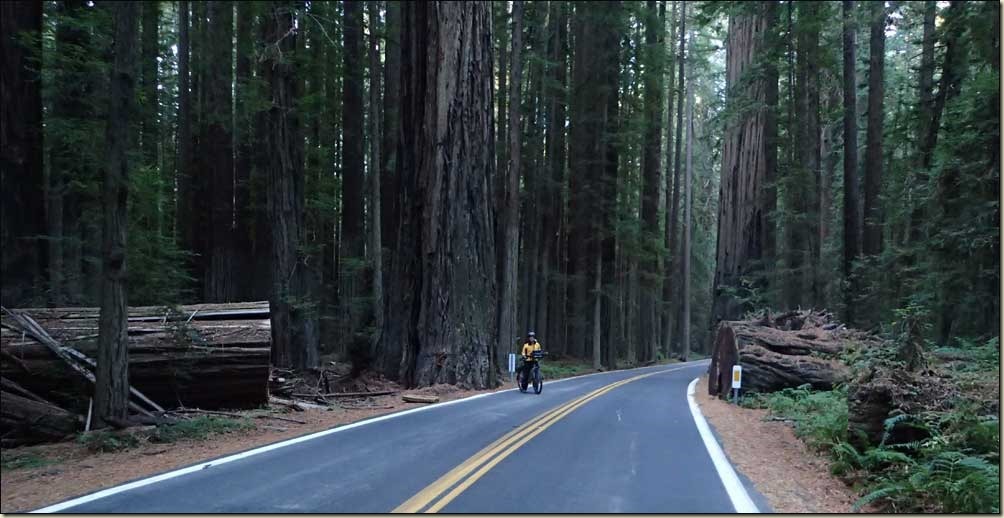 Now, when one of these trees fall across the road it is a BIG deal . . . traffic can be detoured for several days!!!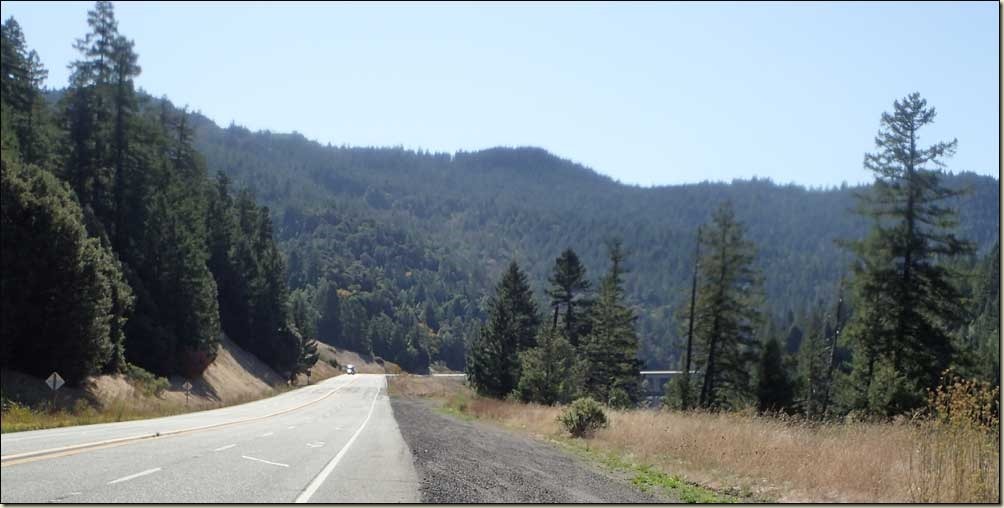 As we rode out of the redwoods, there was still lots of climbing today . . . up and over this . . .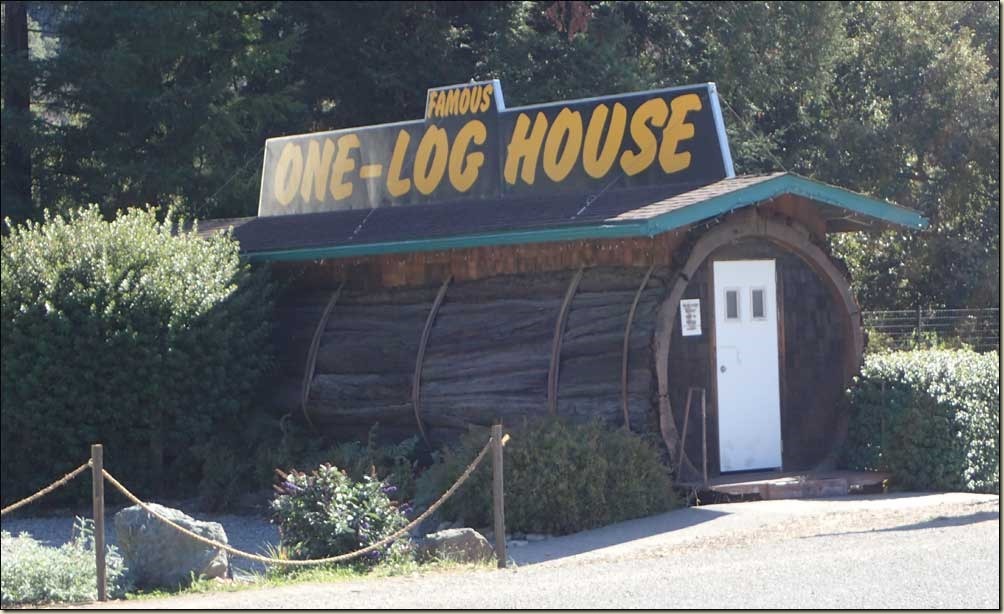 . . . which led us to the 'One Log House'. Amazing how many ways entrepreneurs can capitalize on the redwood phenomenon.!!!

Confusion Hill . . . .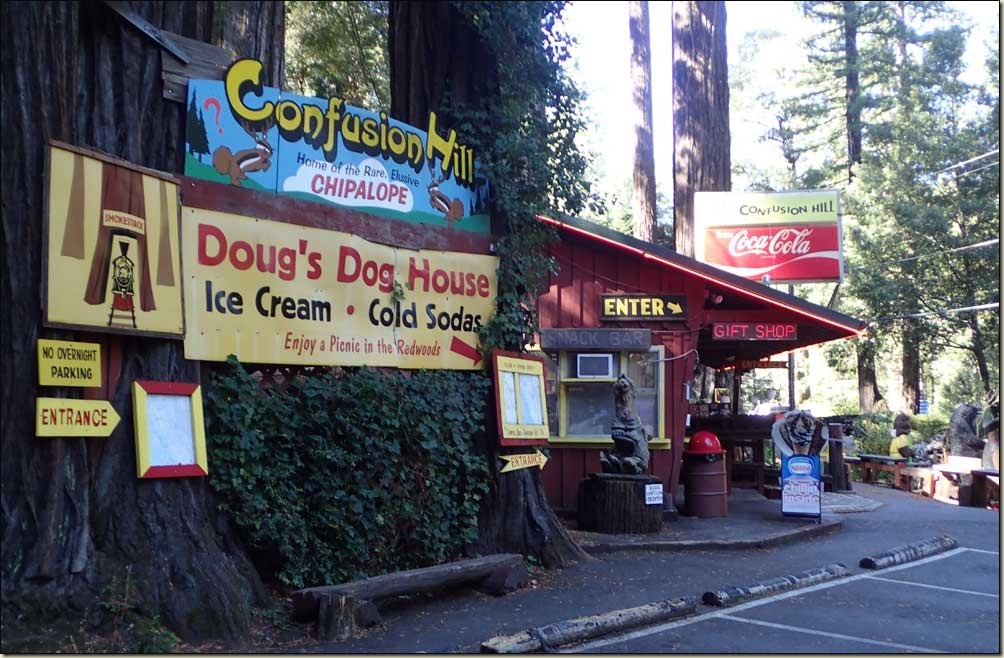 Lots of confusion . . .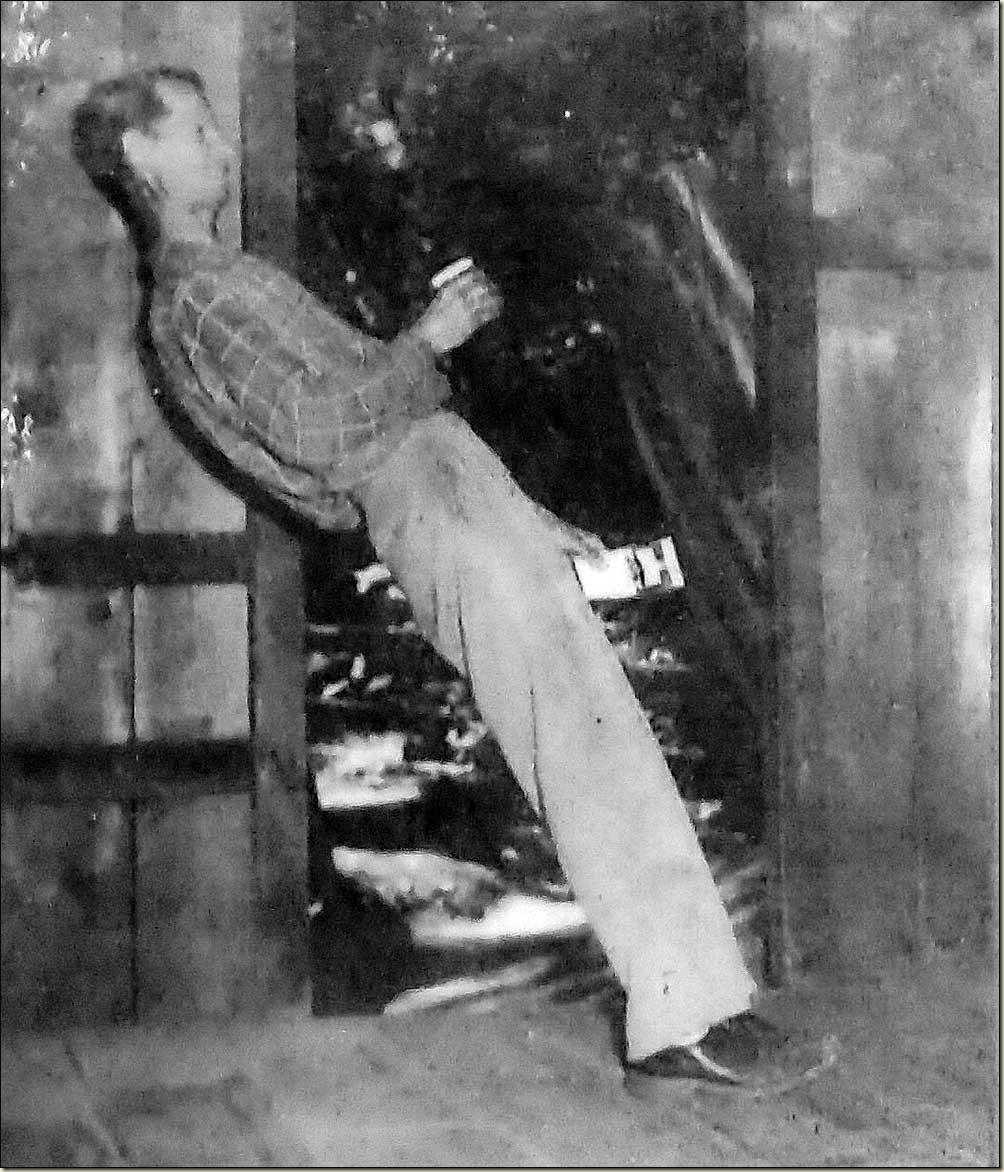 from the 'recent'  1940 photos, I was not confused about the confusion of 'Confusion Hill' . . . separate you from your money!!!!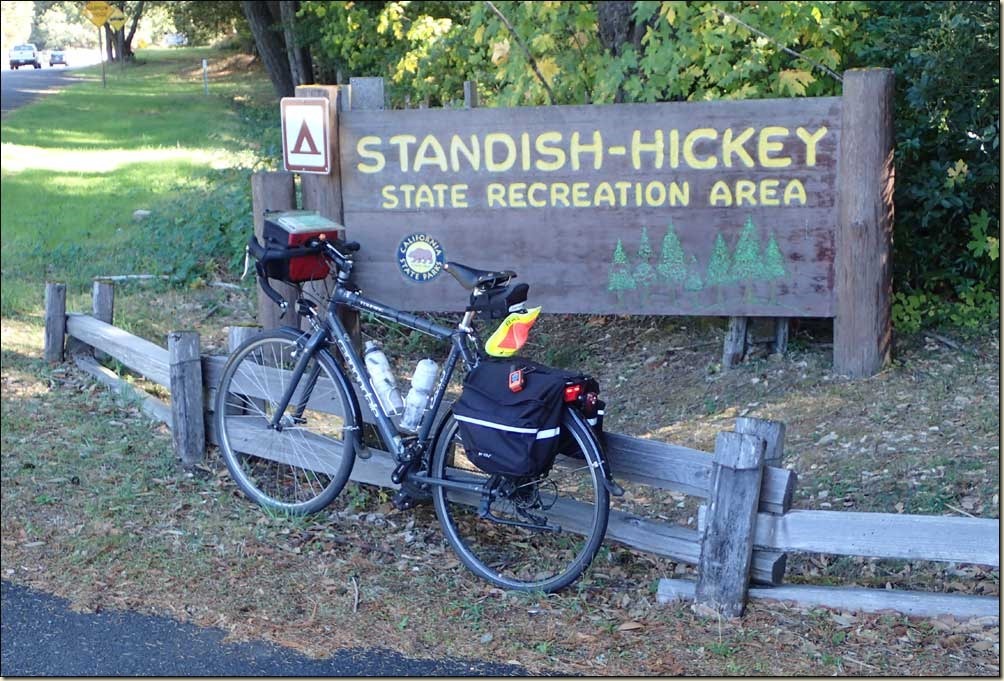 Connie resting after the ride to our home for the night . . .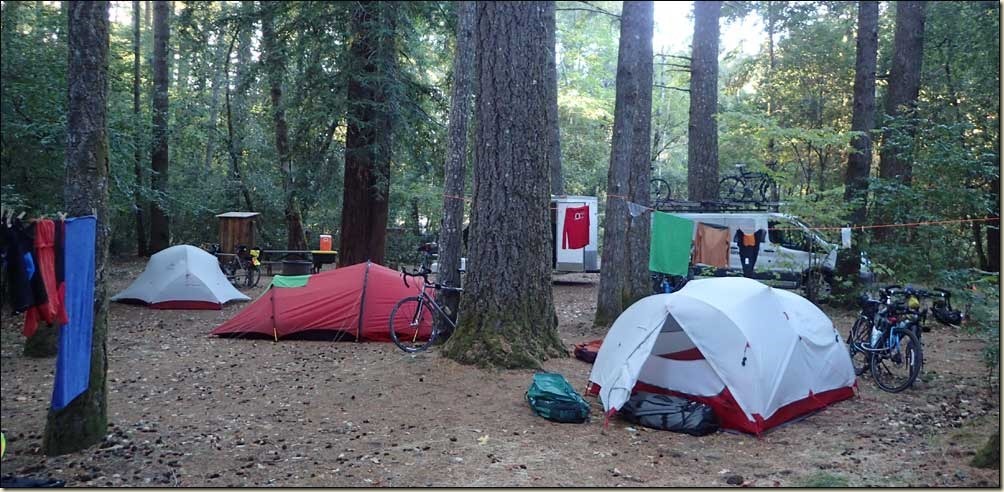 Camp quickly develops once the majority of the riders start arriving . . .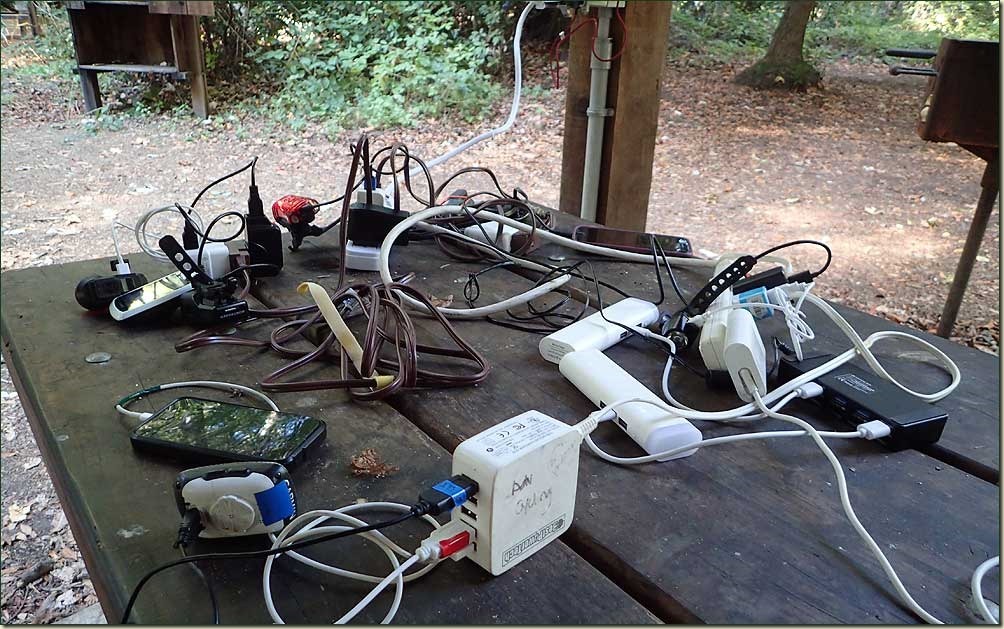 . . . and start looking for charging options. We have not blown a circuit breaker yet!!!!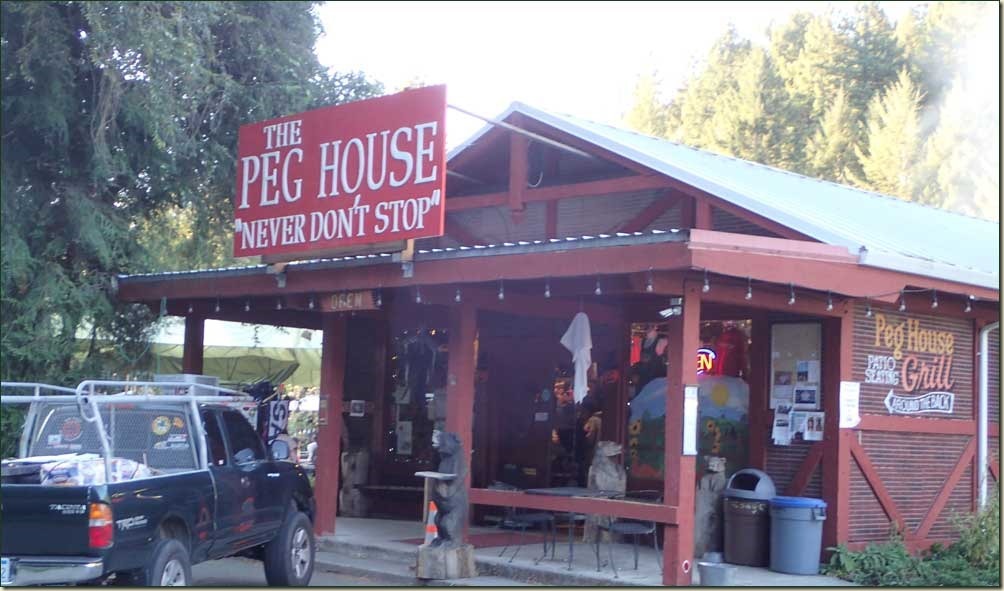 Nice surprise tonight . . . we are eating dinner at the Peg House, located right across the street from the park . . .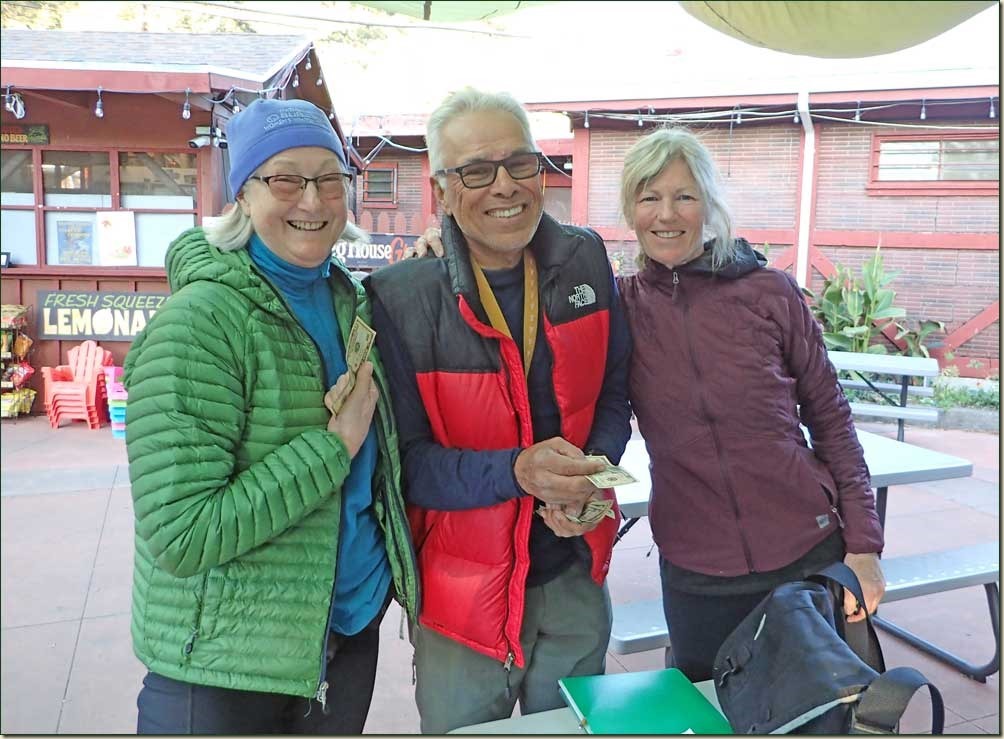 Two of our riders trying to convince Joe they need more per diem to eat at the Peg House . . . didn't work!!!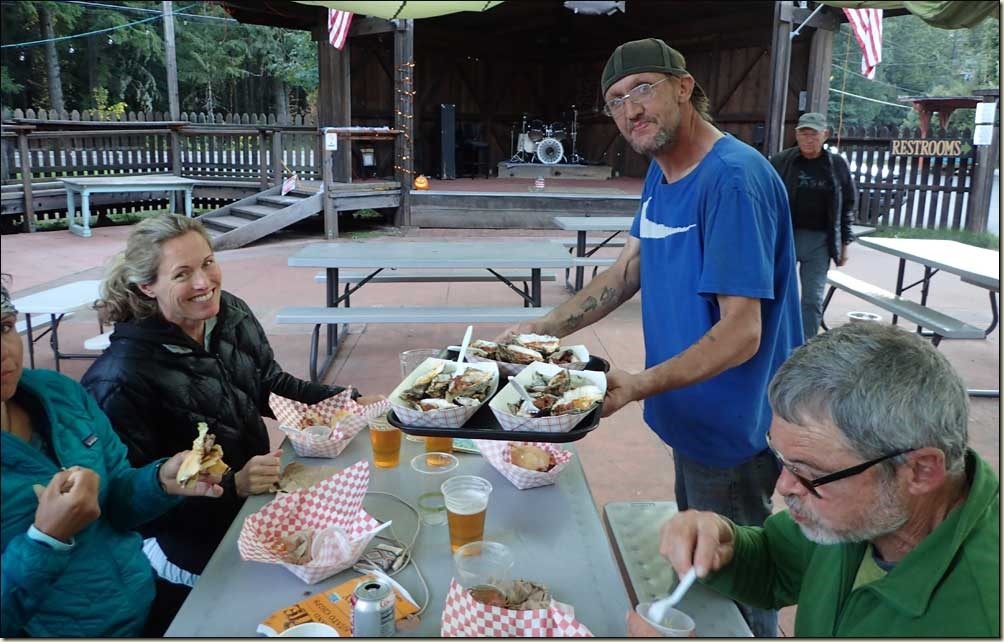 Our new leader, Tom, asked what the specialty of the house was and it ended up being 'BBQ Oysters', so he bought eighteen to pass around . . . most wouldn't try one  . . .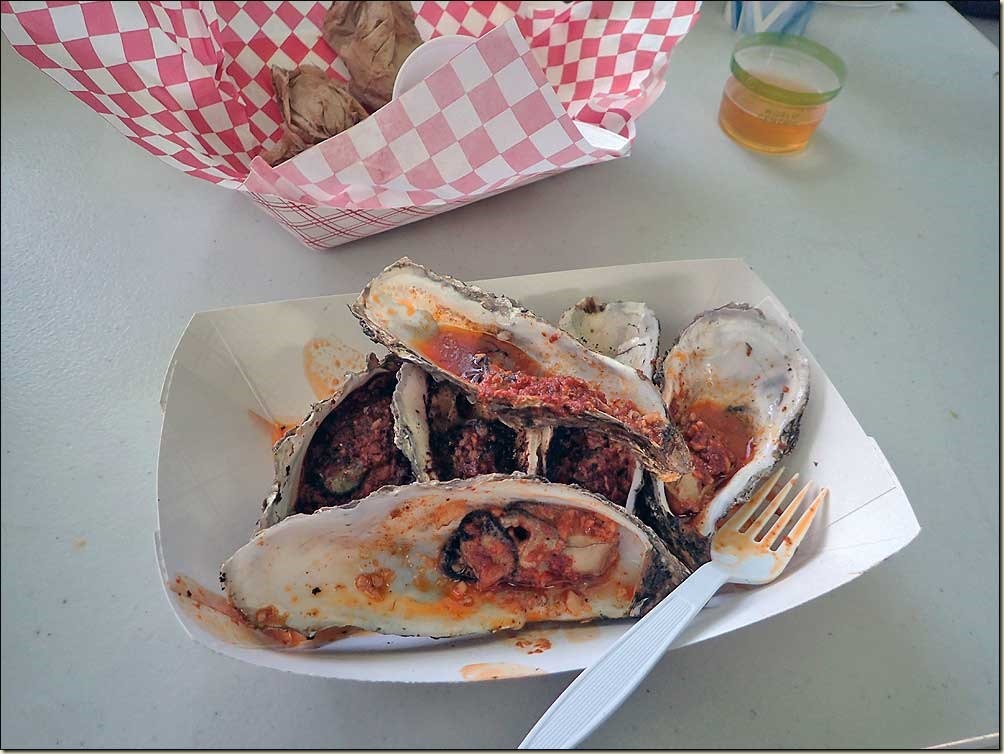 . . .  Anne and I both had four each and there were still leftovers. Hamburgers, tofu, and veggie burgers, along with ice cream sundaes were enjoyed by all. AND many beers!!! Still, we ere all in our tents by 8:00pm. BIGGEST climb of the trip tomorrow!!!!