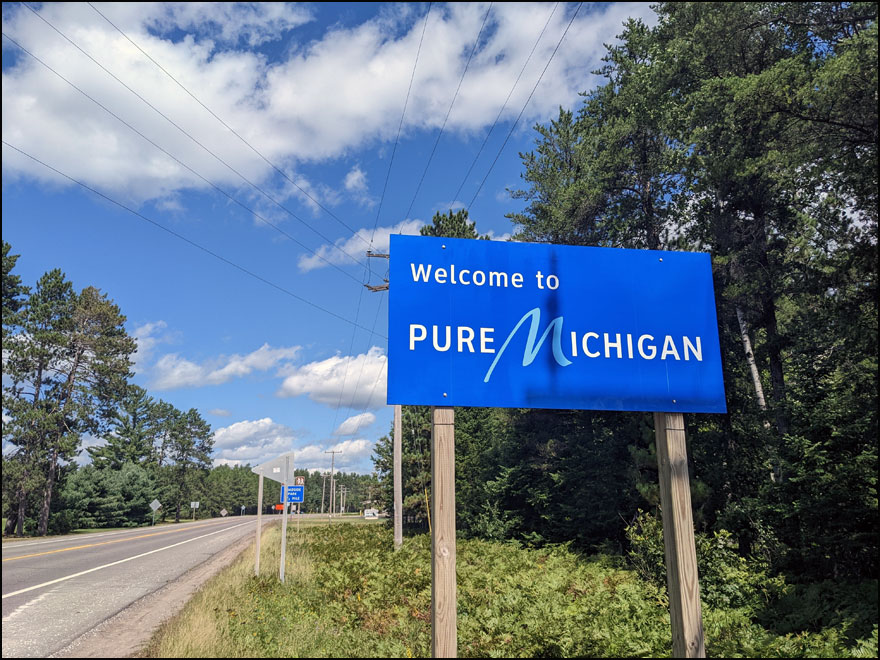 The plan was to head 'Up Nort' for a little R&R. We would be biking a couple of hundred miles over 4 days, enjoying some wonderful weather, eating some pasties, drinking some, eating some more and have a GREAT time.  . . . . and we DID!!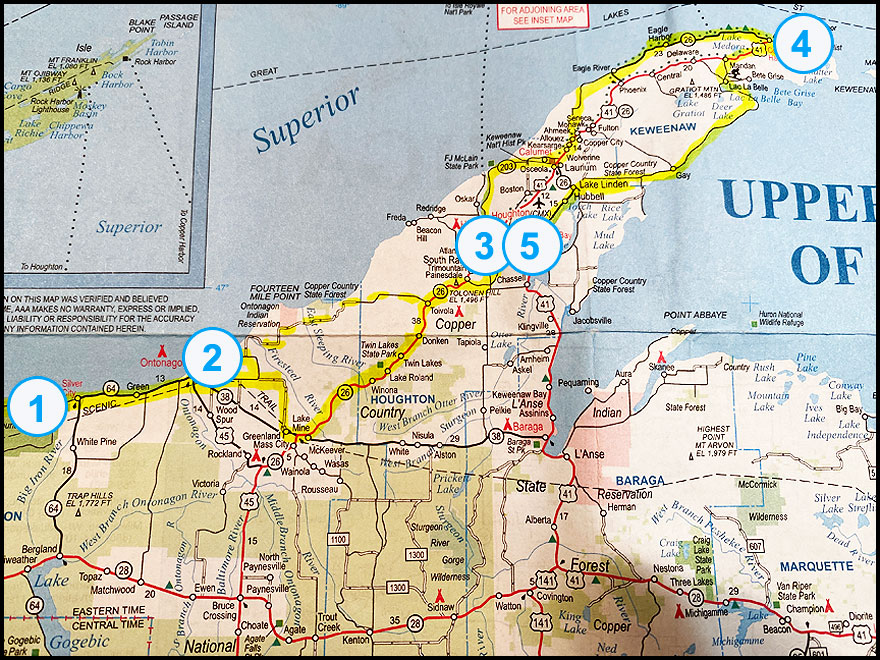 We would drive up from Madison, leaving at 7:00am, and head to Ontonagon, MI (#2 above) where we would ride to Porcupine Mountain State Park and up to the Lake of the Clouds (#1) (20-30 miles round trip). 
We'd spend the first night in Ontonagon (#2). 

On Day 2 it would be on to Houghton (#3) a 60 mile ride for our second night stay.

Day 3 would find us riding up the west side of the peninsula to Copper Harbor (#4), a 58 mile ride.

On Day 4 it would be back to Houghton (#5), riding along the east side of the peninsula, a 64 mile day, picking up our cars and heading to Boulder Junction, WI for our last night. 

Friday it would be back to Madison!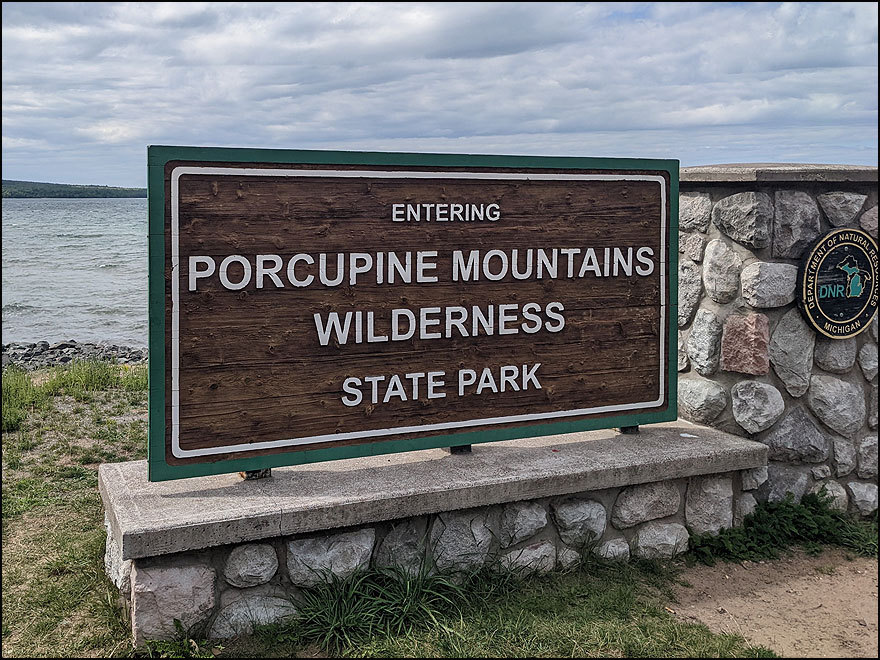 After a 6 hour trip from MSN we arrived in the Ontonagon area . . .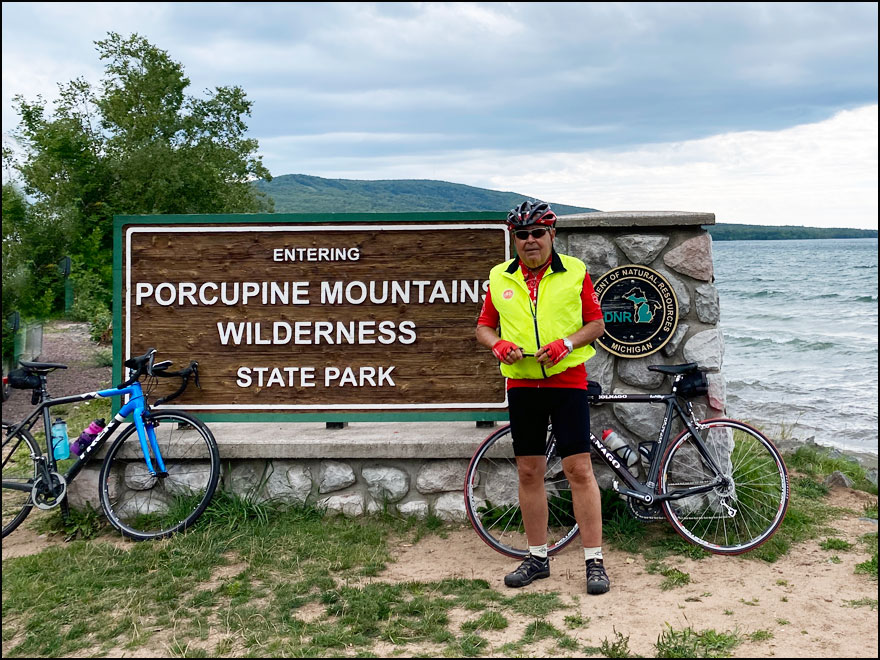 . . .  and after a quick change we were anxious to stretch our legs after riding in the cars.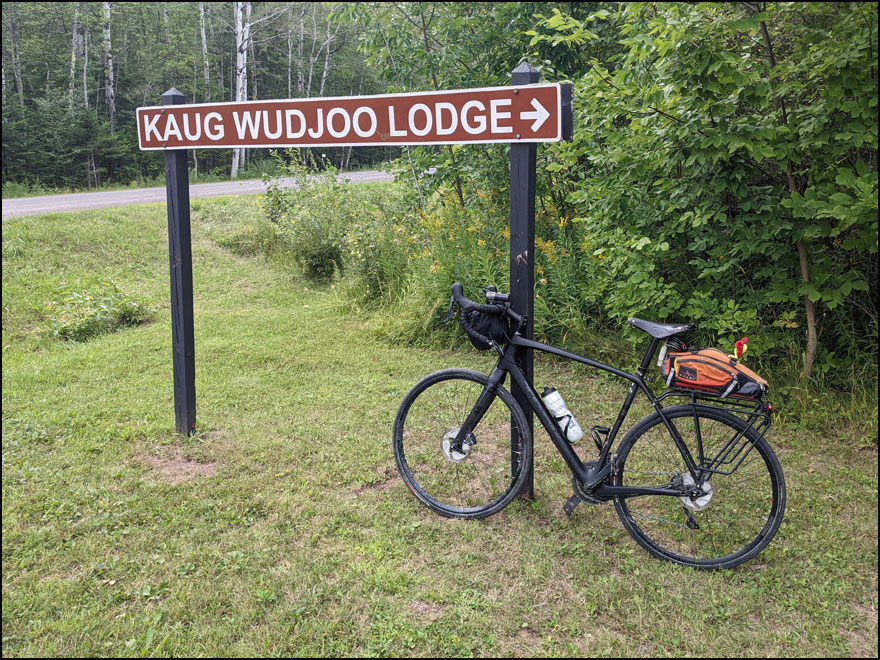 Whoaa . . . who knew I had Native American relatives in the area!!!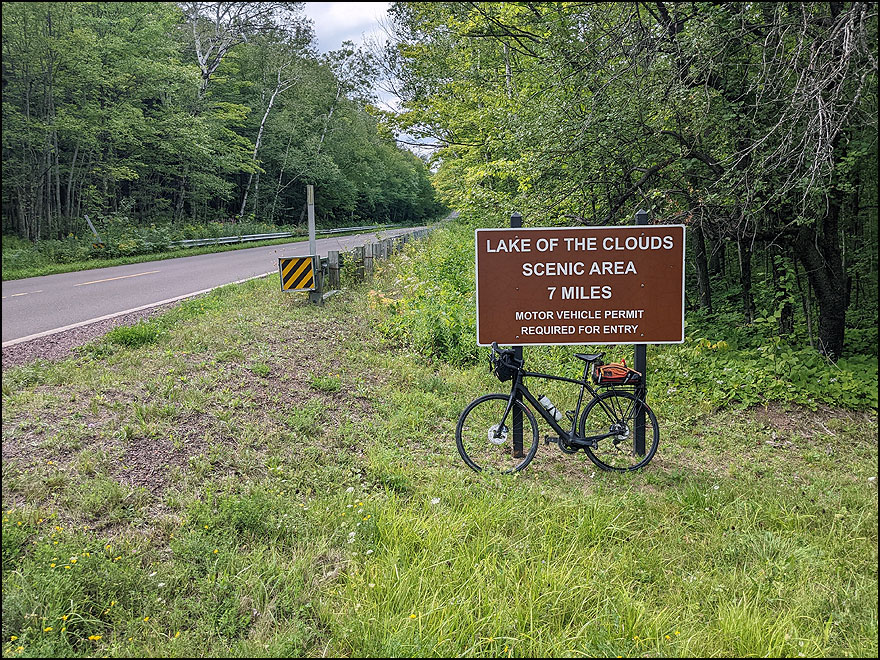 Lake of the Clouds is a 133 acre lake  . . . 
 only 7 miles ahead.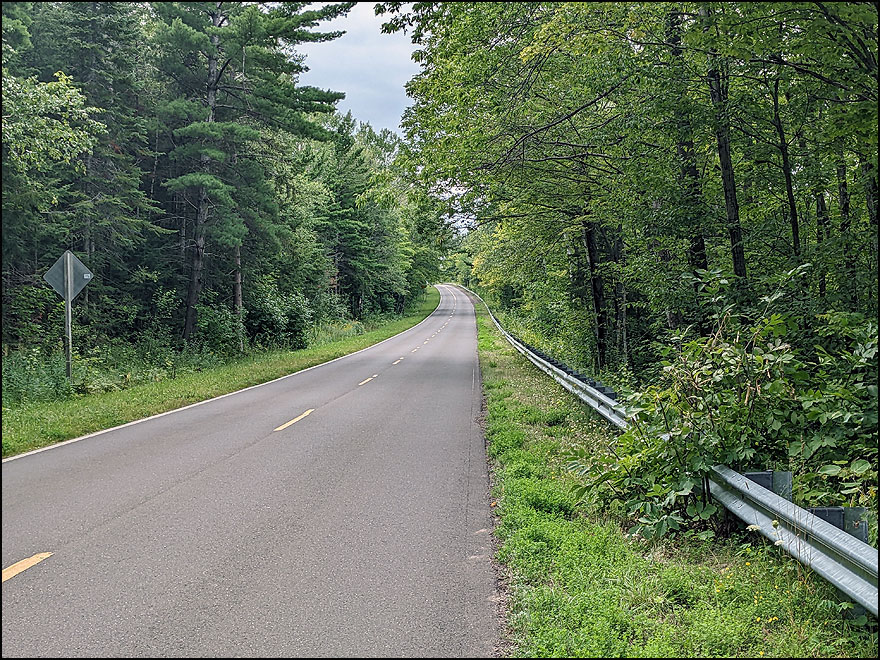 It was a twisting winding road with a final pitch of about a 1/4 mile with a 10-20% grade . . .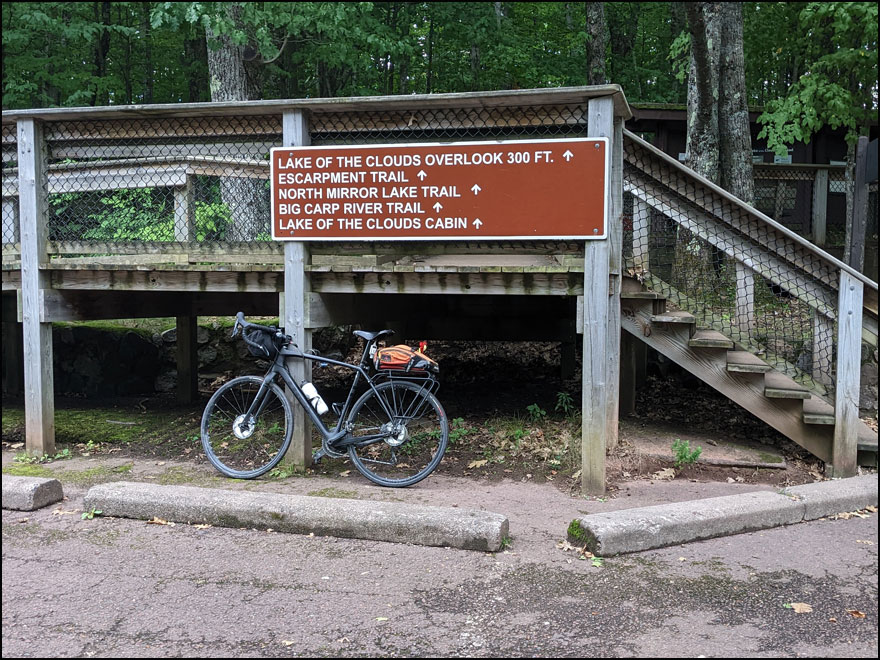 . . .  oh, and there were still 300 feet more to go!!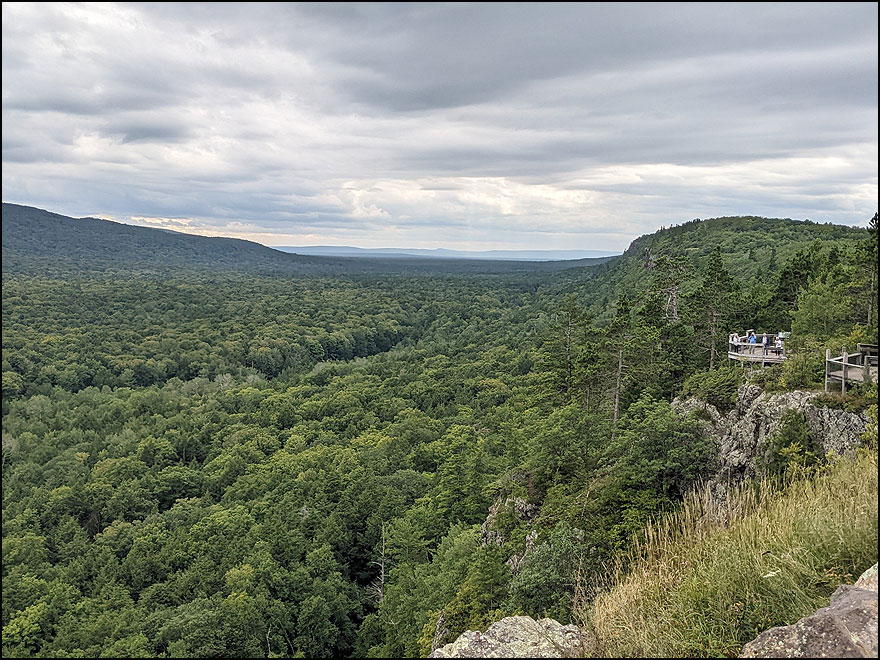 What a vista looking to the west . . . 
. . .  and a great view of the lake to the east. Too bad it was cloudy. The lake surface elevation sits at 1,076 feet above sea level. We started out our ride at the level of Lake Michigan, 614 feet.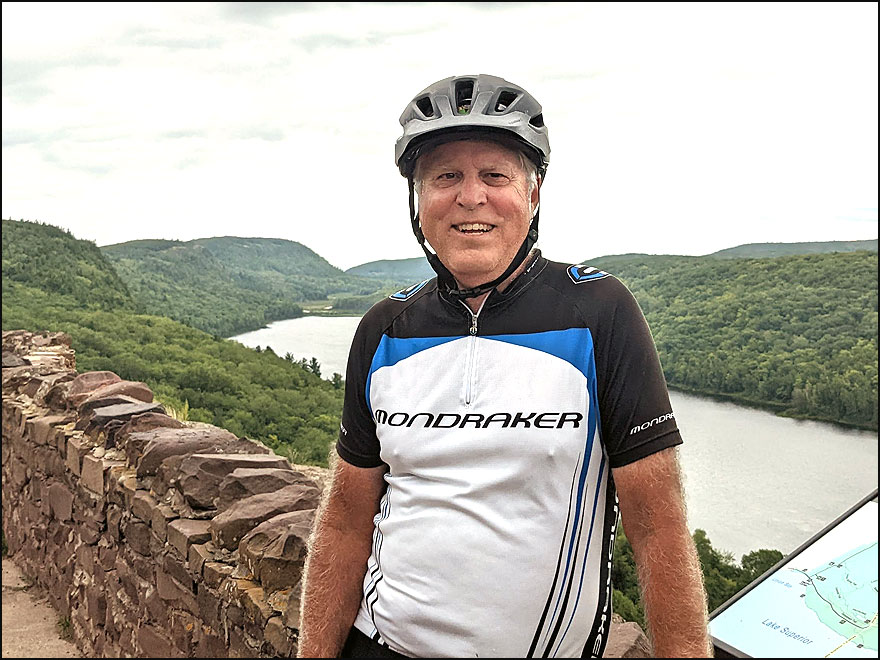 I was happy to be at the top and needed a snack.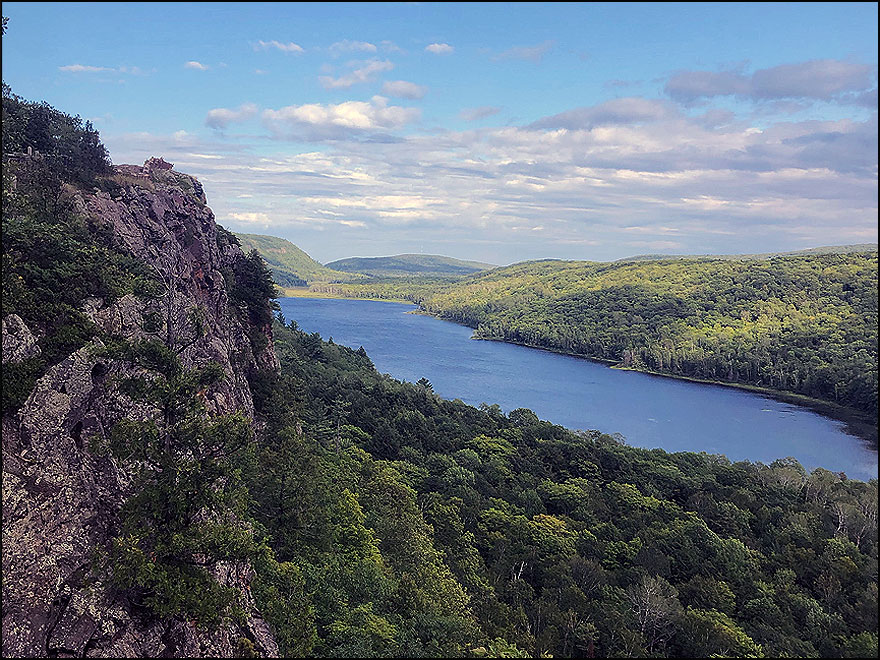 When Glenn and Dave summited it was beginning to clear a bit . . .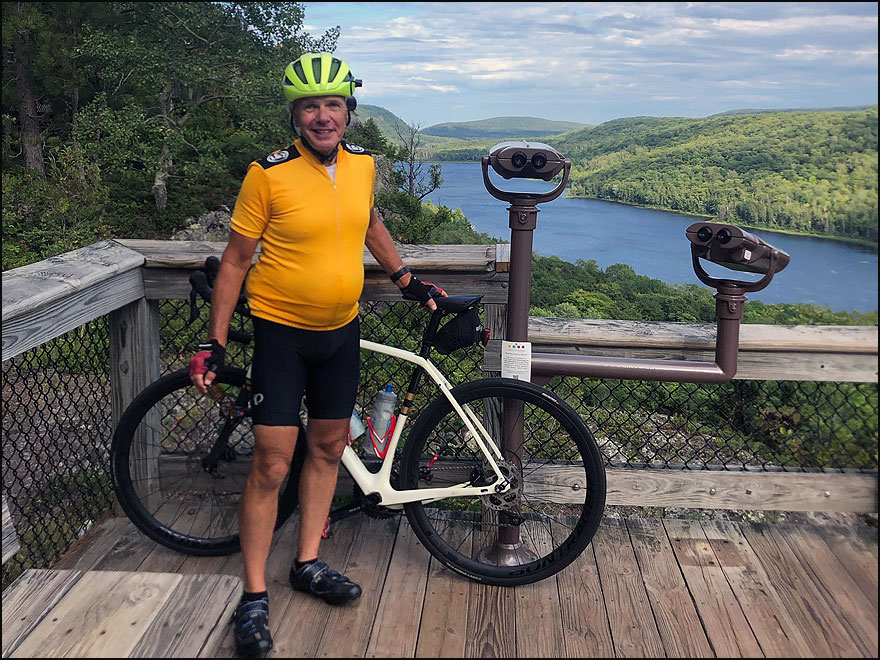 . . .  and they actually rode their bikes right up to the observation area!!!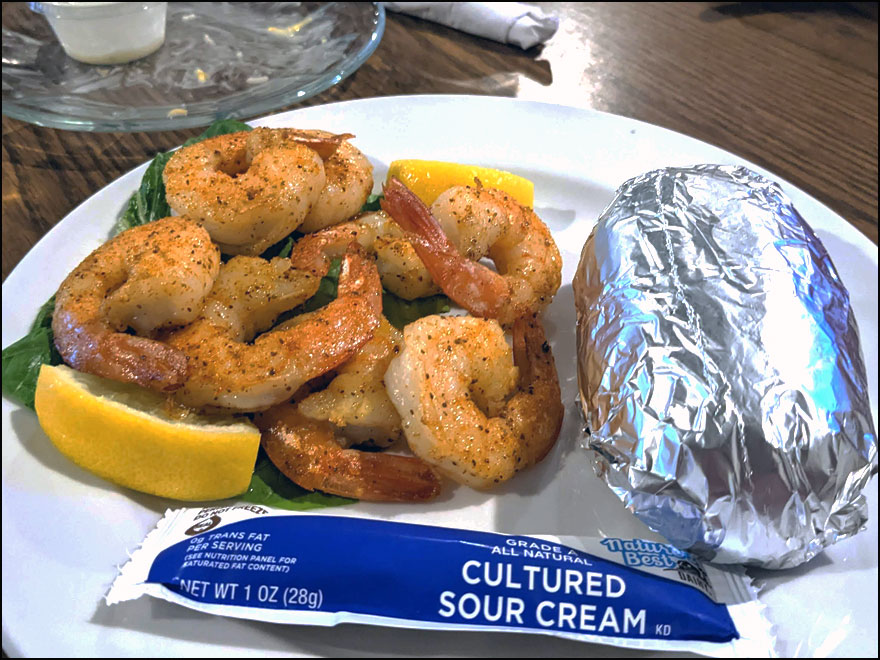 It was a fast descent back to lake level and soon we were moved into our home the Sunshine Motel, showered and ready for dinner. As with many tourist areas these days, finding restaurants open at night can be a challenge. We finally found Paul's Place and settled in for a nice dinner. 

I was anxious for the walleye but they were out of the fish! I settled for the tasty shrimp (caught locally). When I asked for butter for my potato I found out they were out of butter too. 

Would never happen in Wisconsin!!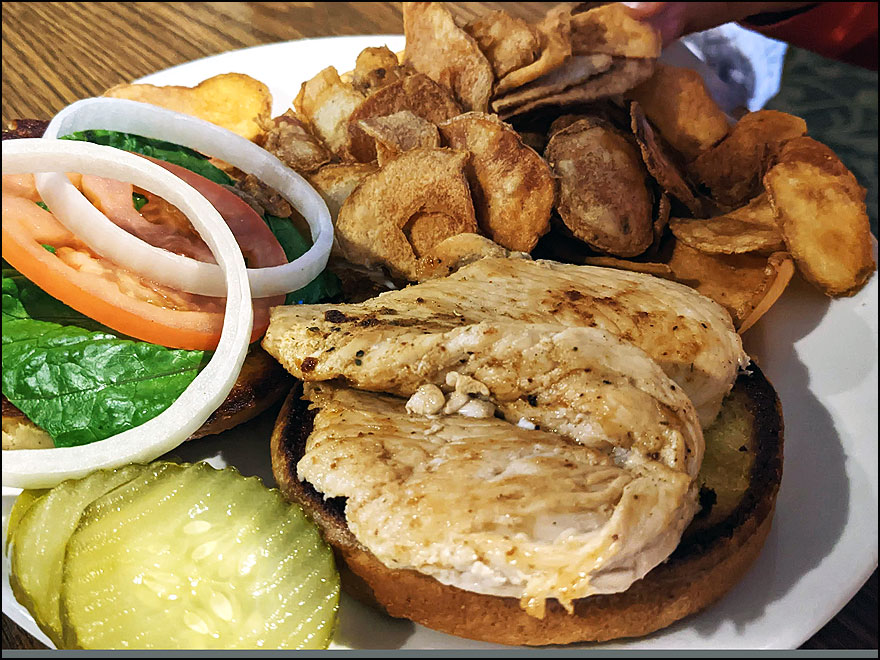 Sue had the chicken sandwich with yummy, freshly fried, kettle chips. 

I was still hungry so needed some dessert, and ordered what was probably the smallest piece of cheesecake I ever had. Oh well, smaller piece, fewer calories!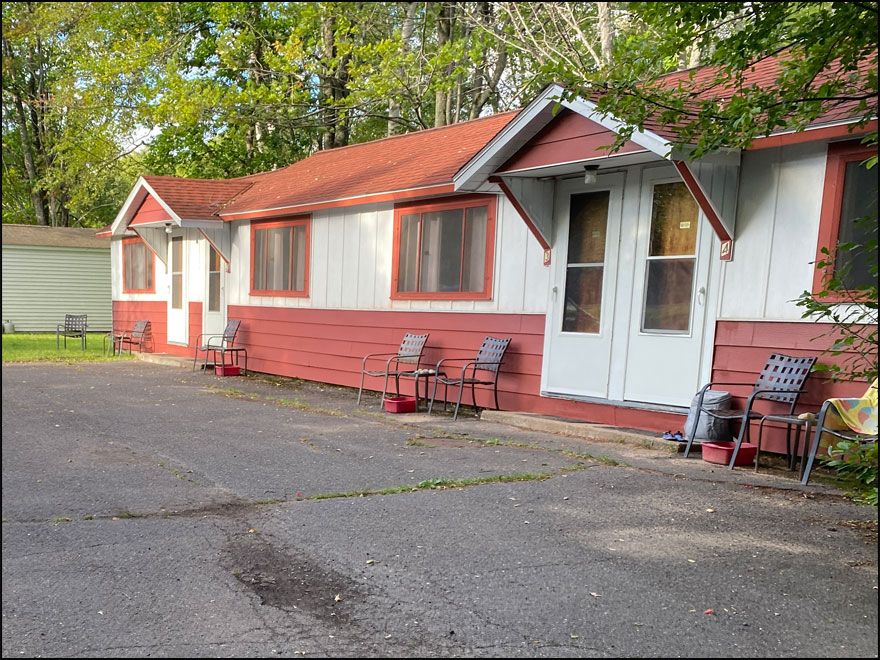 It was dark by the time we got back to the Sunshine Motel and we all settled in for a quiet night of sleep.