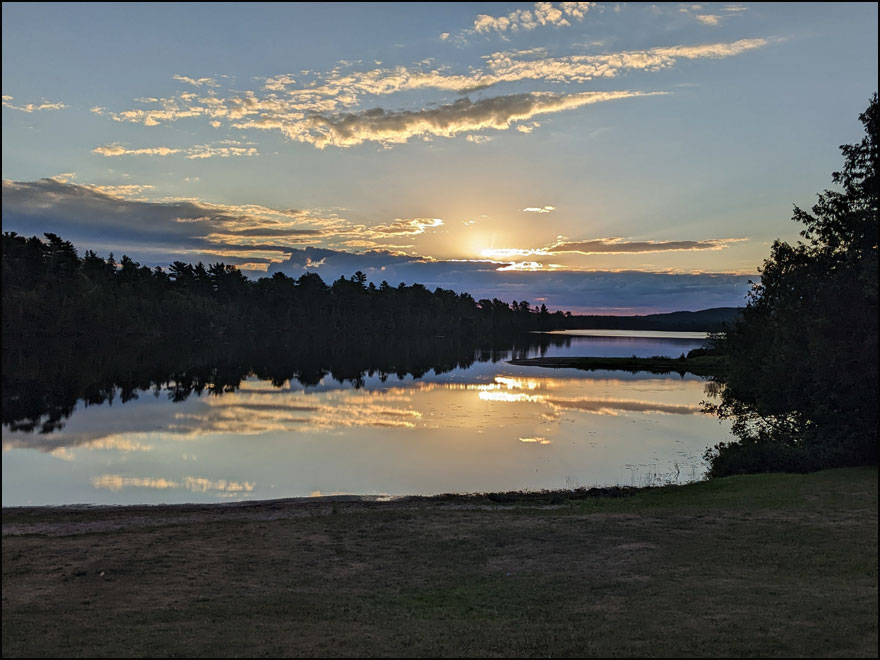 A beautiful sunrise as we started our last day of bike riding, on the southside of the peninsula, from Copper Harbor back to Houghton.
Another very pleasant day to ride 65 miles along the lake with the sun on your face and NO wind!! 

We passed through the village of Gay . . .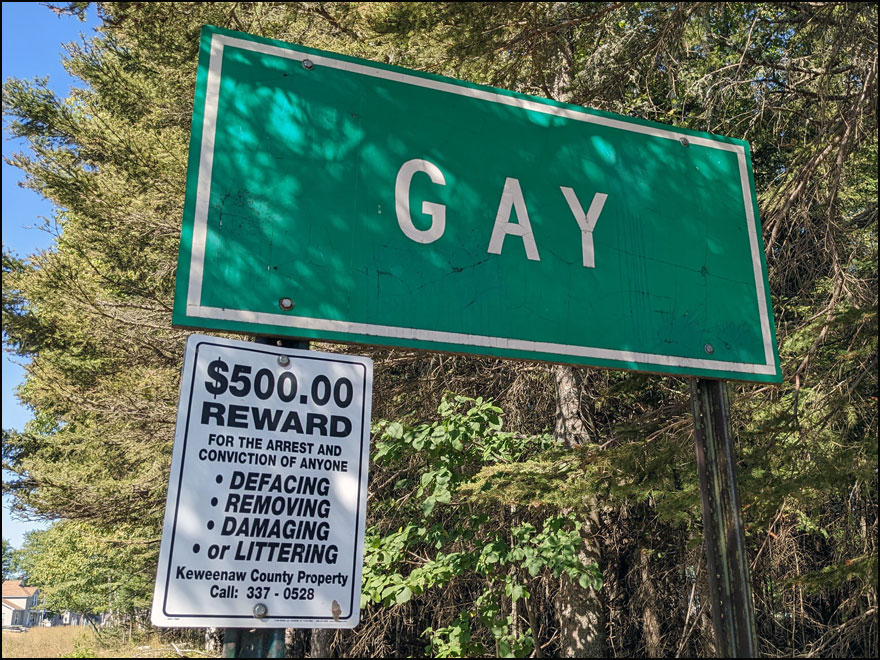 . . . where the village board is evidently tired of people stealing their village limits sign and has instituted a steep fine for stealing it. 

TommyH was sure the fine was $500,000!!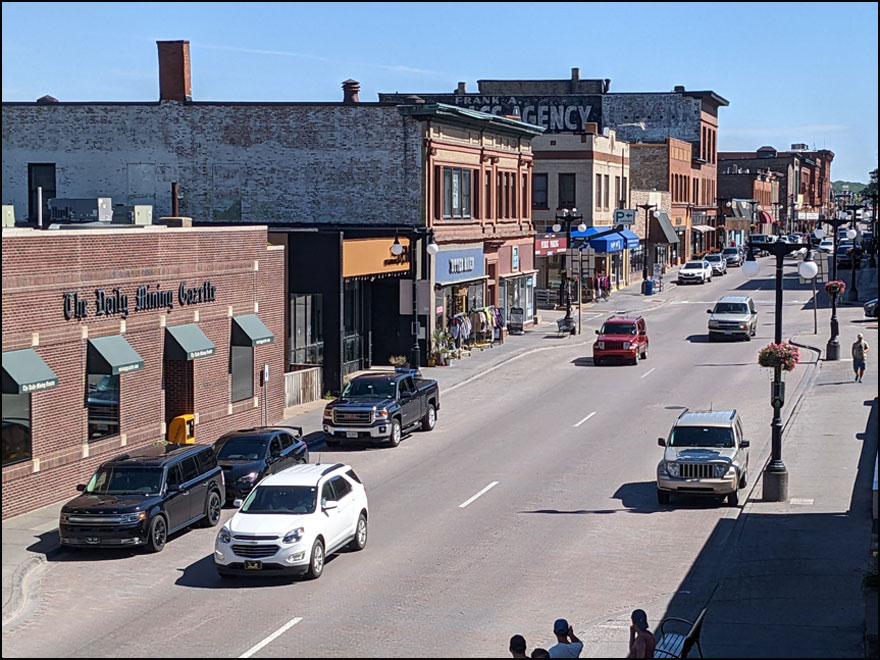 Soon we were all back in Houghton, arriving about 2:00pm. We loaded up the bikes and all our gear and headed to Boulder Junction, WI to spend the night.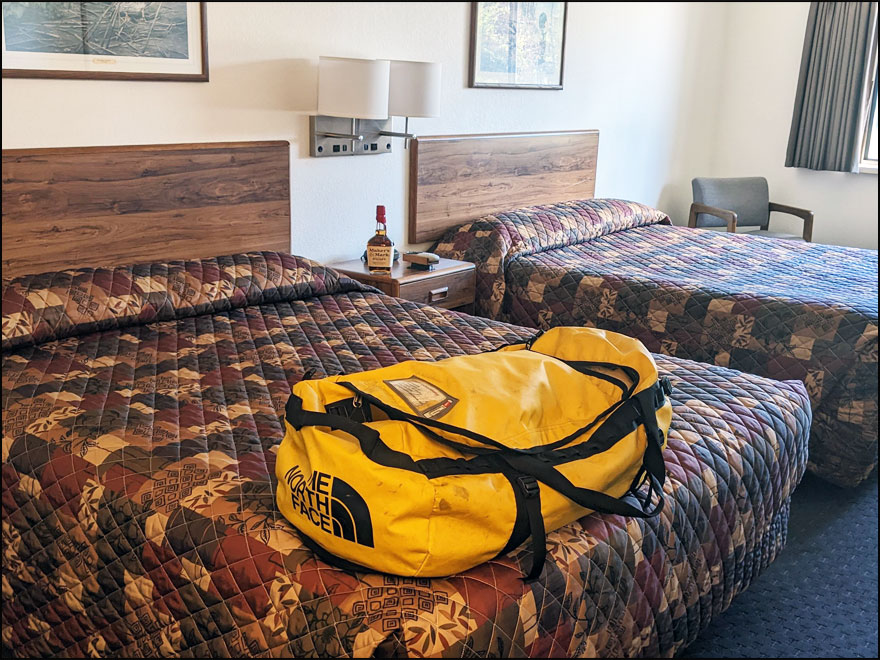 We all stayed at the Boulder Junction Motor Lodge, where the rooms were VERY large and the air conditioning worked GREAT . . .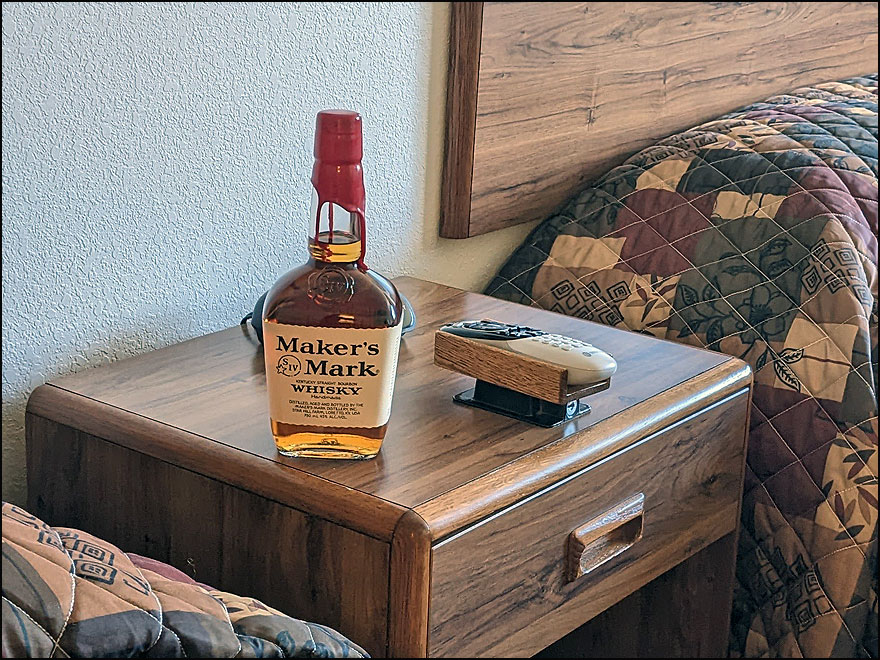 . . . and the complimentary bottle of bourbon was a nice touch!!!
We walked down the main street of Boulder Junction to the Aqualand restaurant for drinks and dinner and to review the previous four days of activities.

What a great trip! Mediocre lodging, so-so food but great riding, great weather, and great companionship.

And a special thanks to Sue for providing luggage forwarding service from town to town.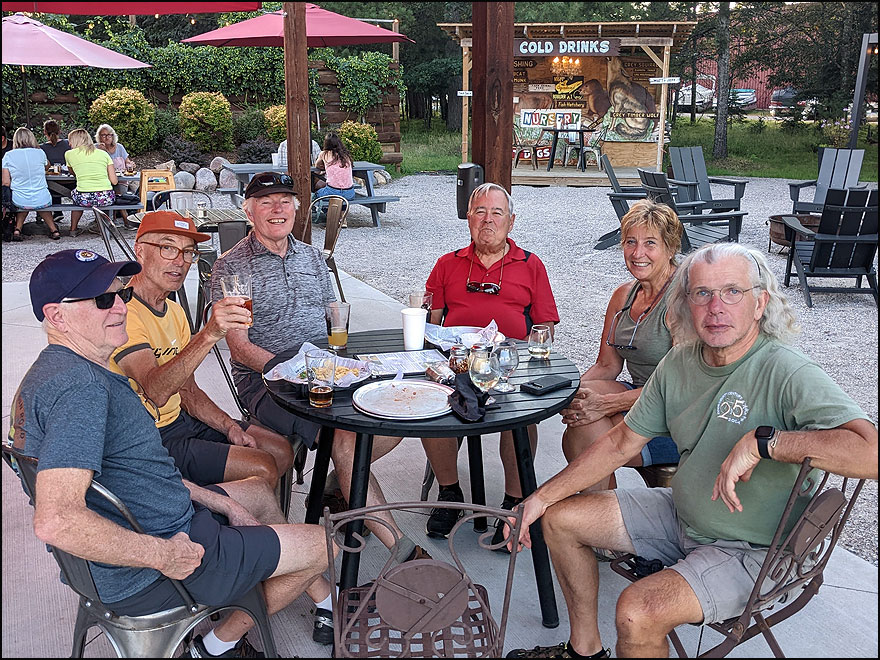 The happy crew . . . watered down and well fed!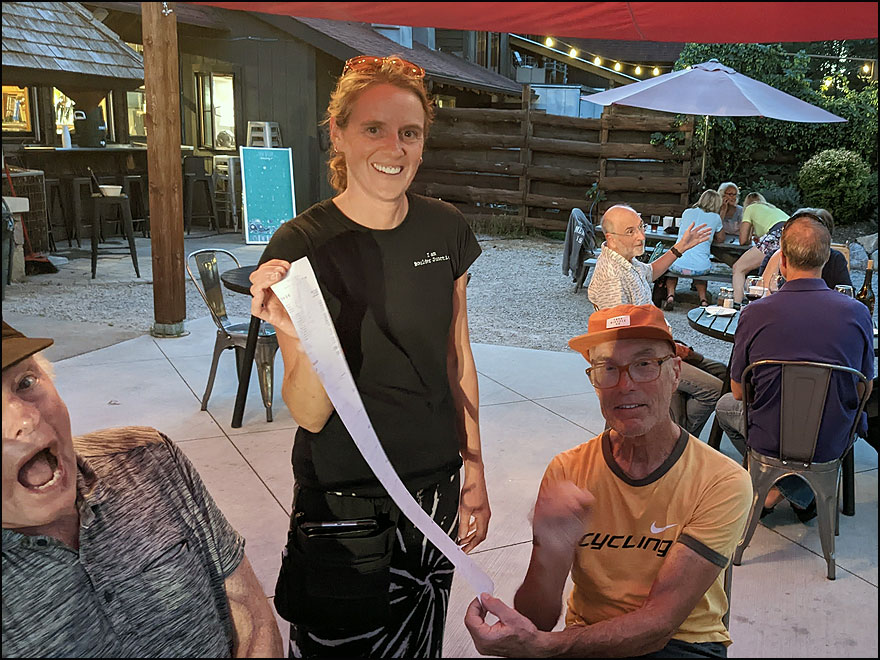 . . . and it was so nice of Dave to pick up the whole tab!!!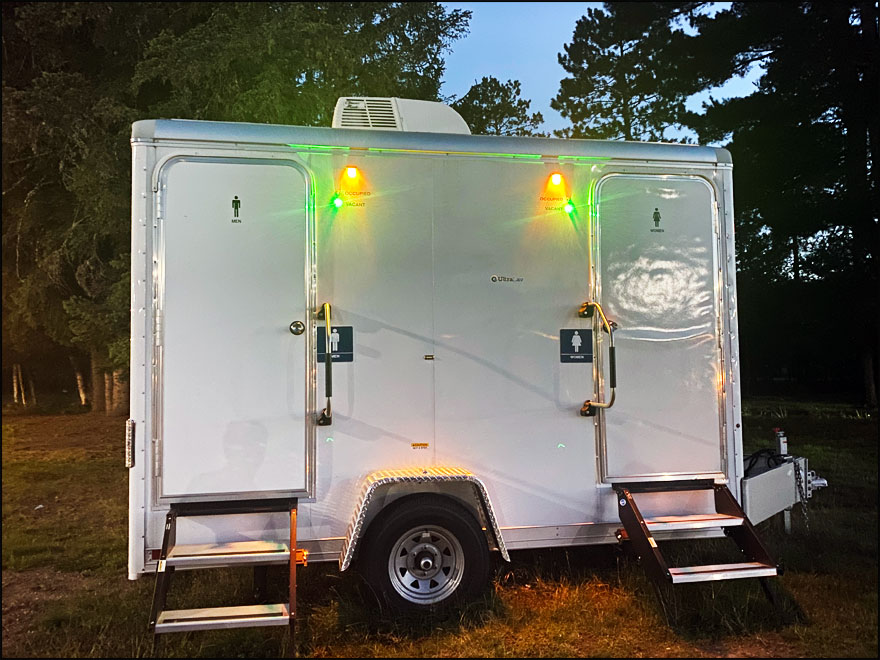 At 8:00pm five of us walked down to the Coontail Grocery store to get some ice cream. To our surprise along the way was a 'high tech' port a pottie the village had purchased for tourist use . . .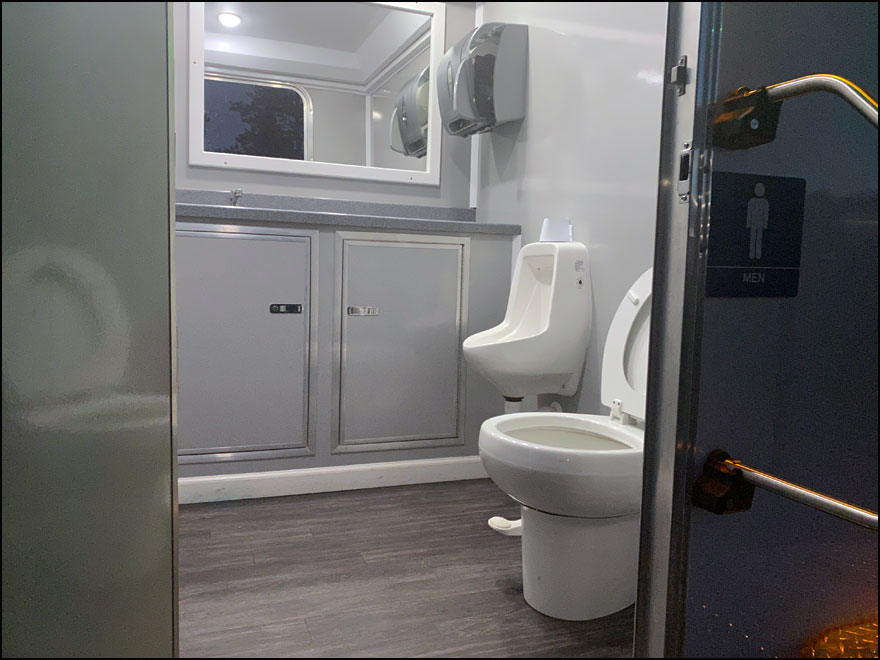 . . .  it was spotless and looked like the inside of a aircraft lavatory, only three times bigger. 

Read more about the Ultra Lav here. 

They don't have any two holers in stock but a one holer starts at $50,000!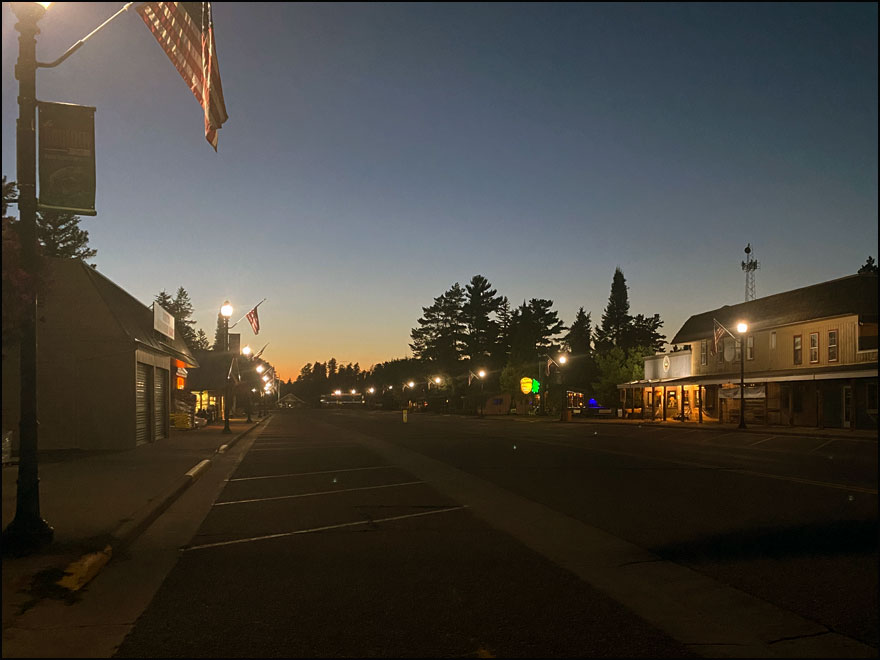 To our dismay, the Coontail closed at 7:00pm. No ice cream for you!!!

Although the owner of our motel said they had had a great summer, I wondered how the shops and other services were doing. This photo was taken at 8:05pm and there was not a shop, store or even a bar open. 

You could have rolled a bowling ball down main street and not even hit a car!!