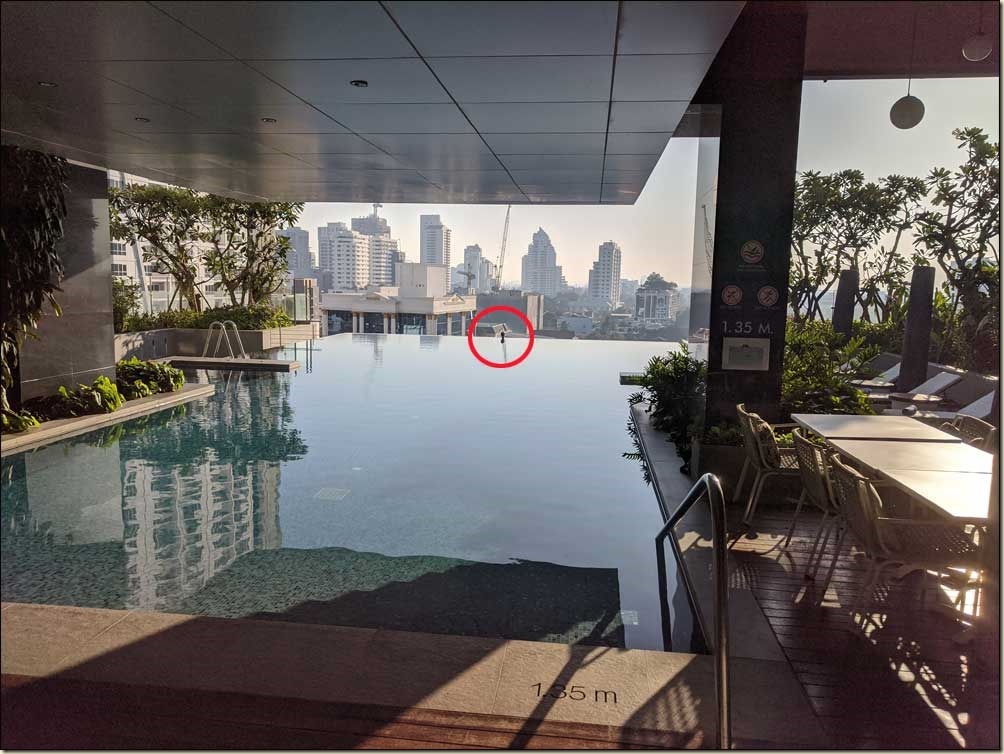 This morning things were very still—even a bird joined us for breakfast at the infinity pool!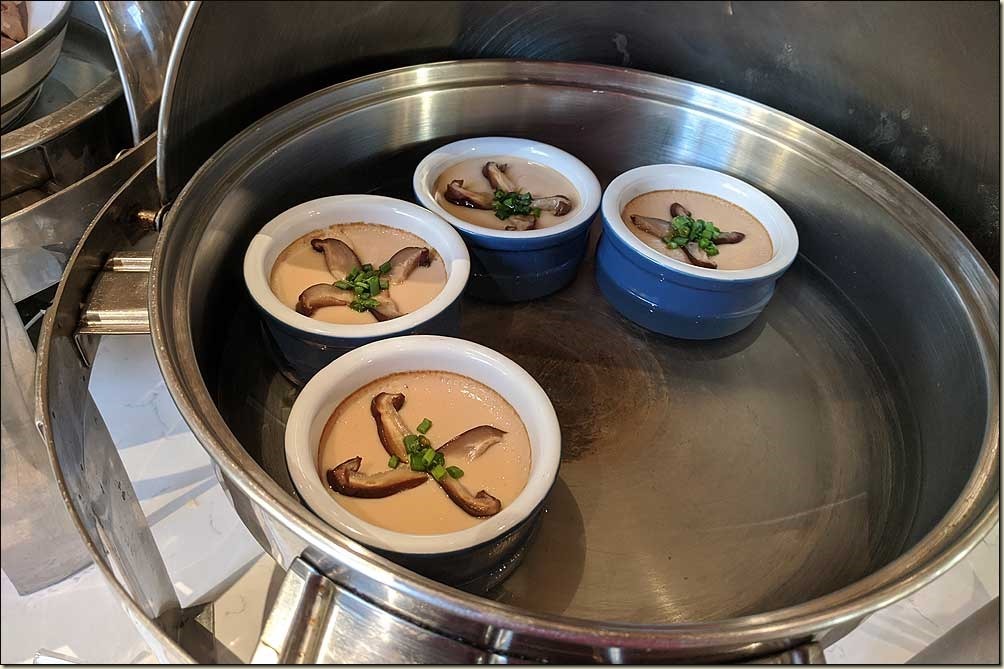 Today's treat was Japanese breakfast custard with mushrooms—yummy.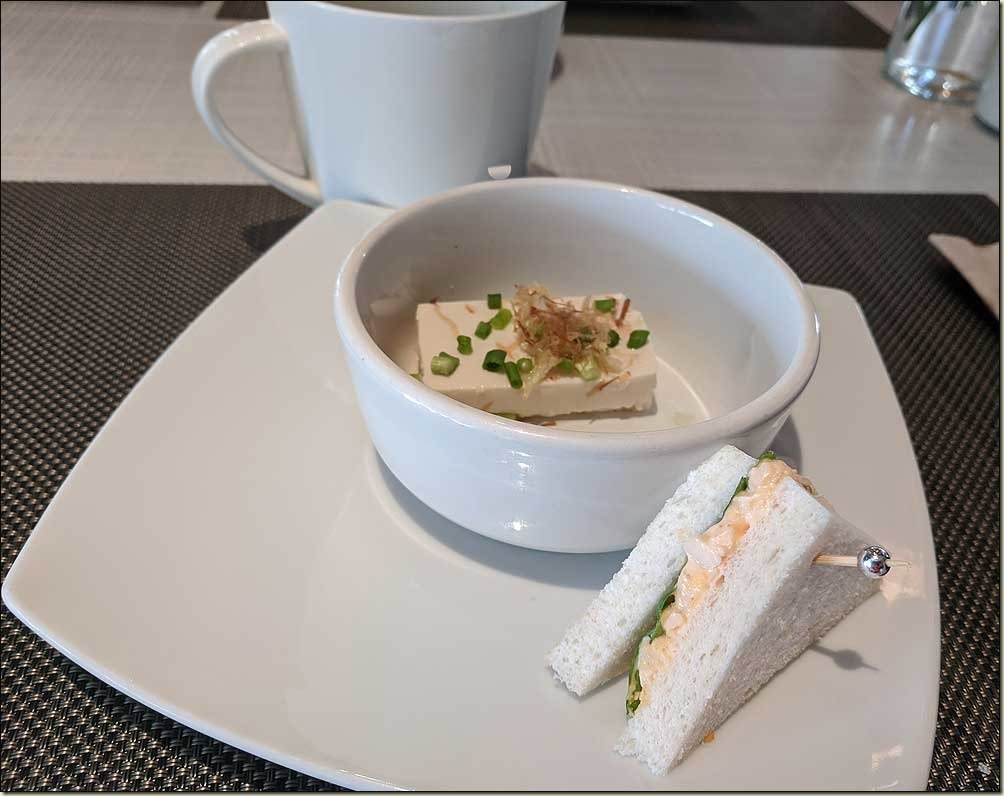 …followed by a nice dessert of tofu and egg salad sandwich!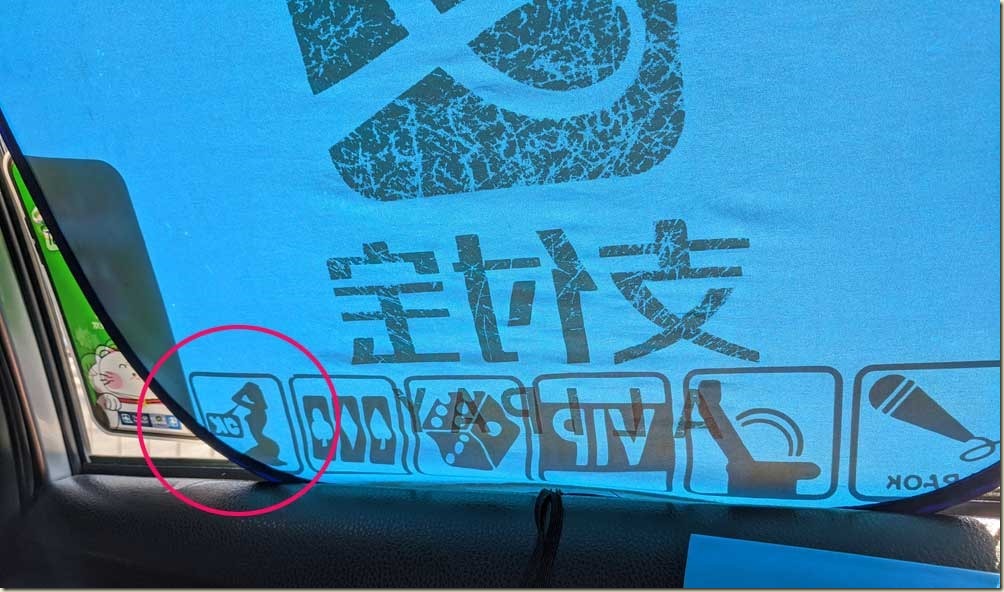 After a leisurely morning it was time to take a cab back to the Novotel Hotel near the airport. And this sign on the cab window is the widely recognized international sign for _________????  The traffic was not bad, as many of the 18 million residents of Bangkok have not yet returned from their holiday vacation.
Back at the Novotel we had lunch. MJ loved her refreshing salad with chicken, barley, greens, avocado and orange slices,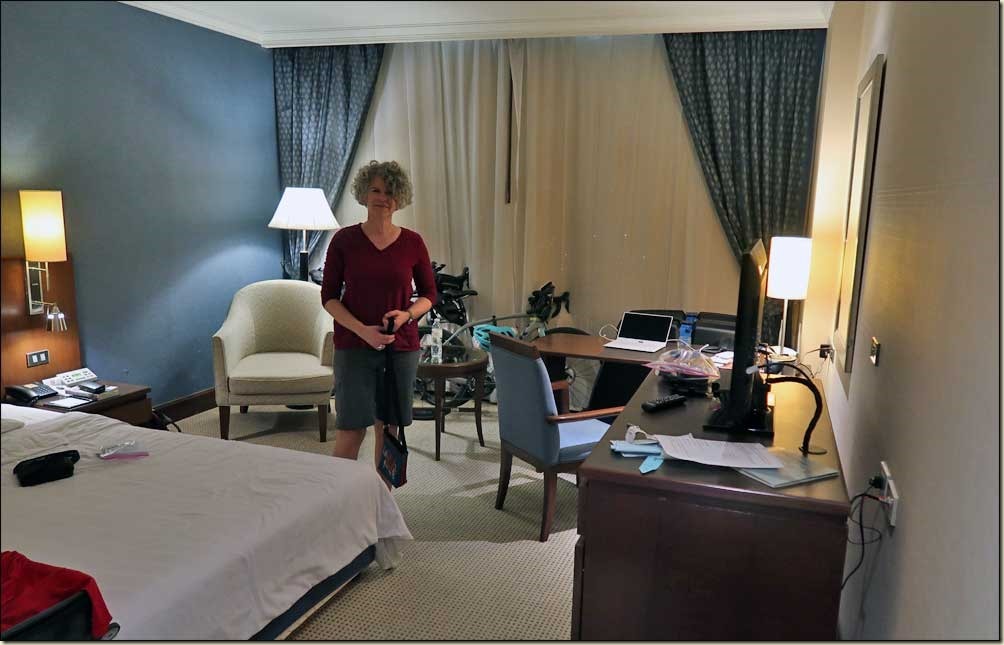 Getting ready to leave our room, after reassembling our bikes,  to meet the gang for our opening day meeting.
A shiny hallway looks like water! MJ walks across the reflecting pool.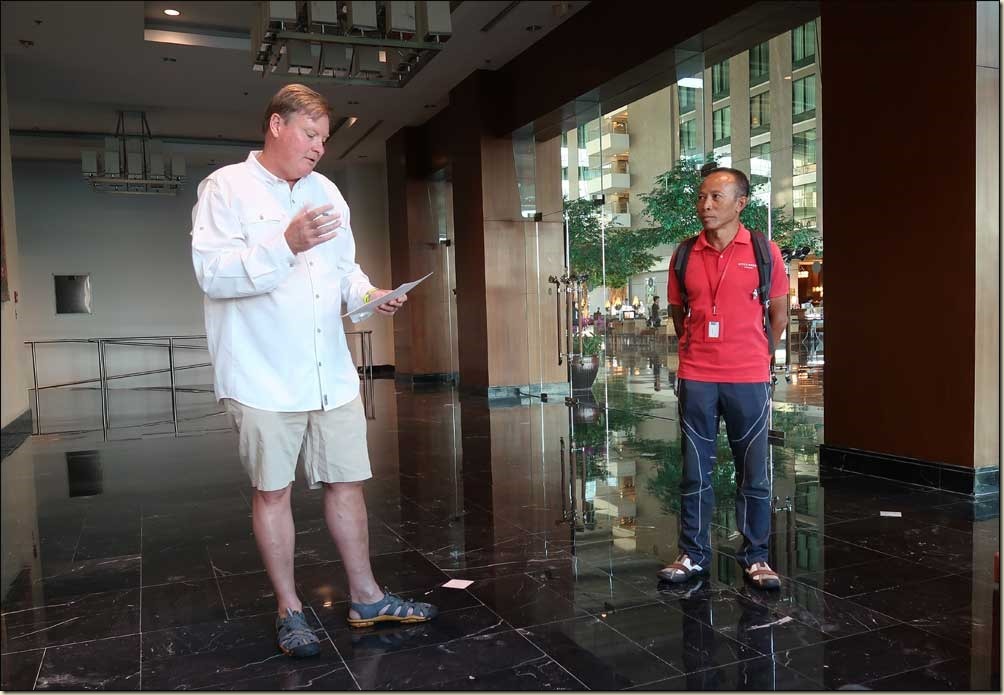 Tour organizer Tom and biking guide Woody share important background information with the group.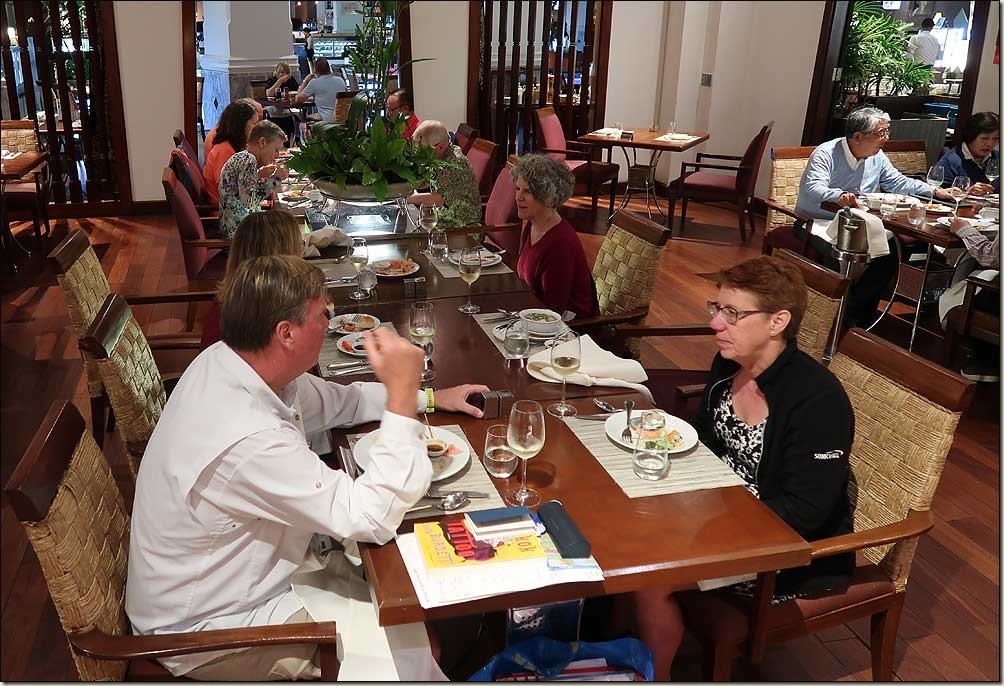 Then we break bread together at the Novotel restaurant. These two tables make up our group.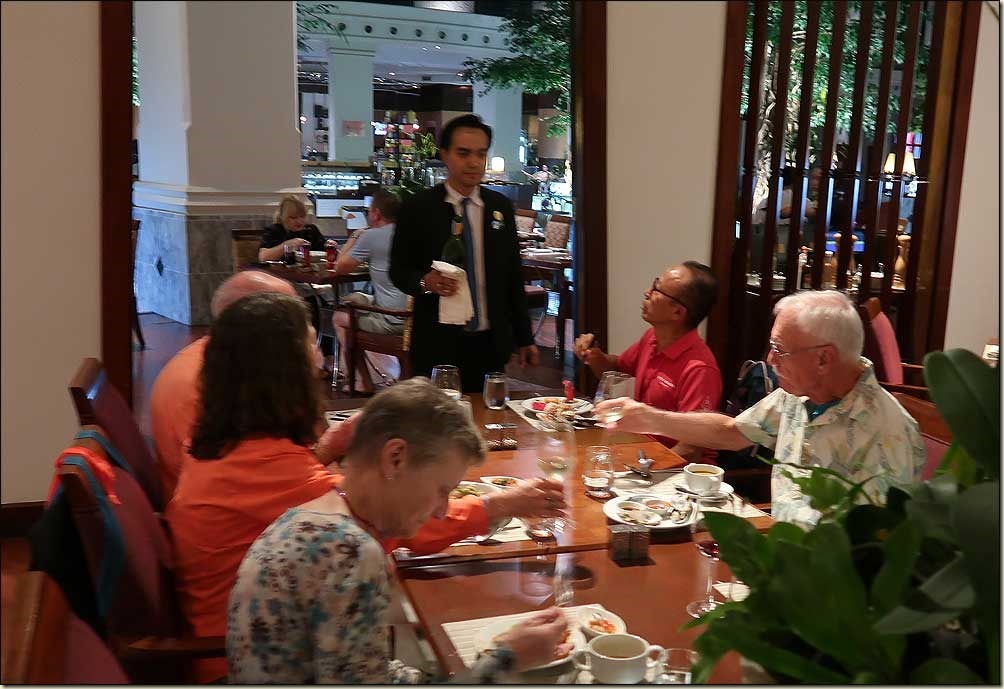 We had attentive waitstaff who kept our wineglasses full!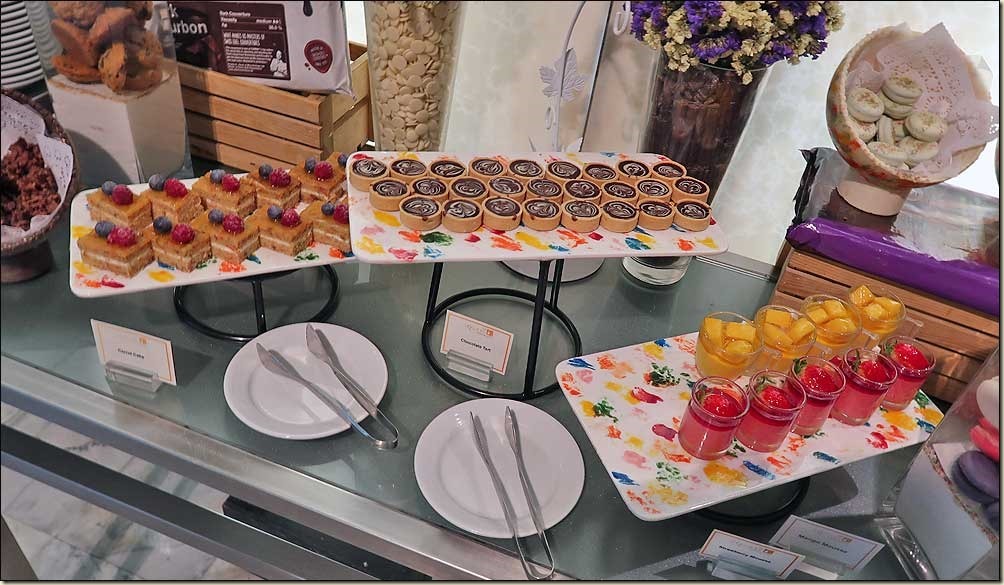 Dinner was a big smorgasbord, with sushi, fresh oysters, entrees . . .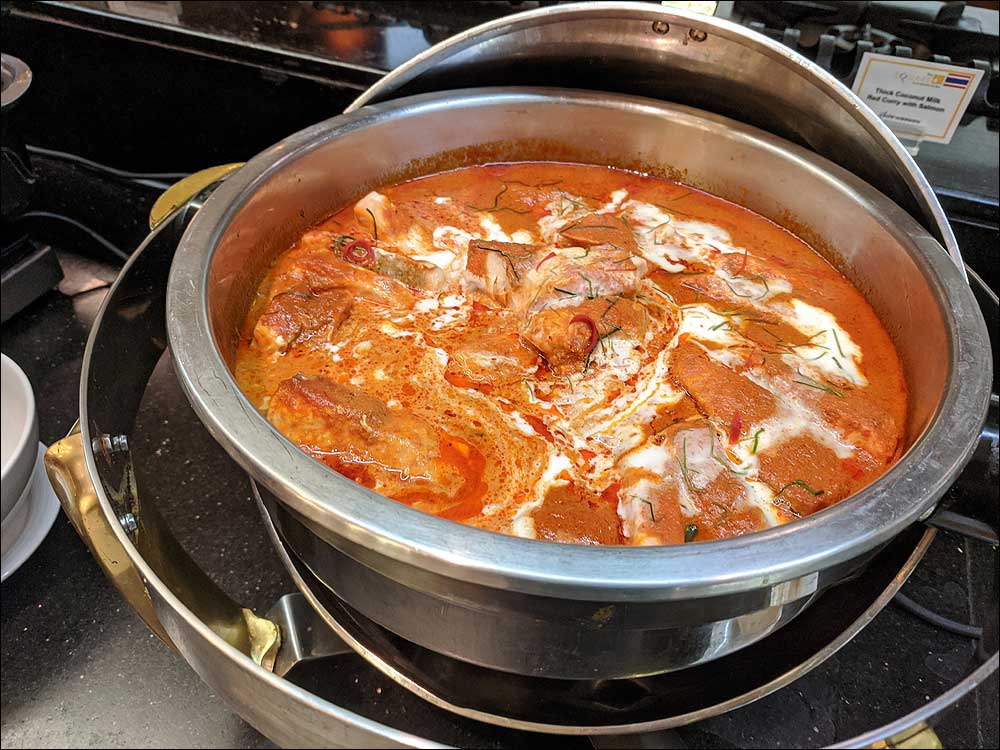 . . .  including a delicious red curry with salmon.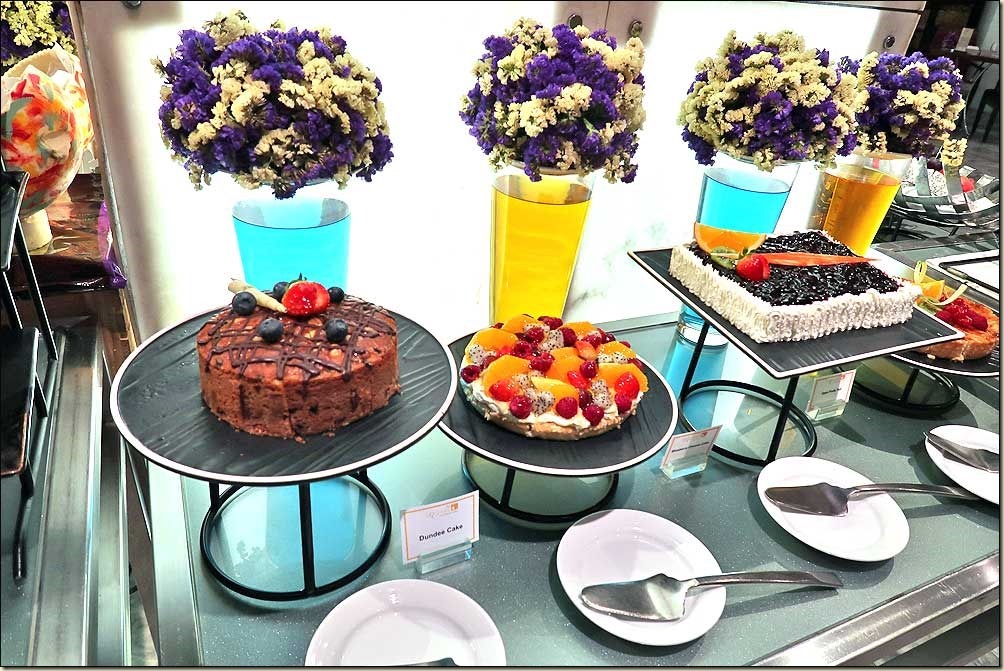 . . .  and best of all, delicious desserts. Had to have three; there were so many choices!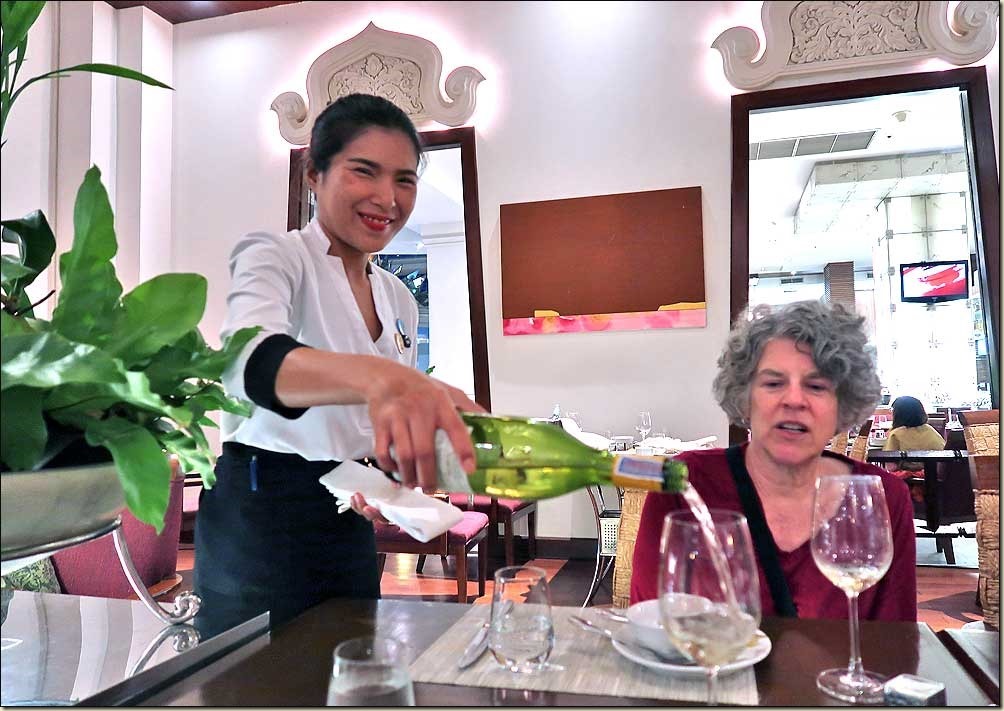 The ever-full glasses of vino totaled nine bottles! Eight white and one red. Have to cut back after this!