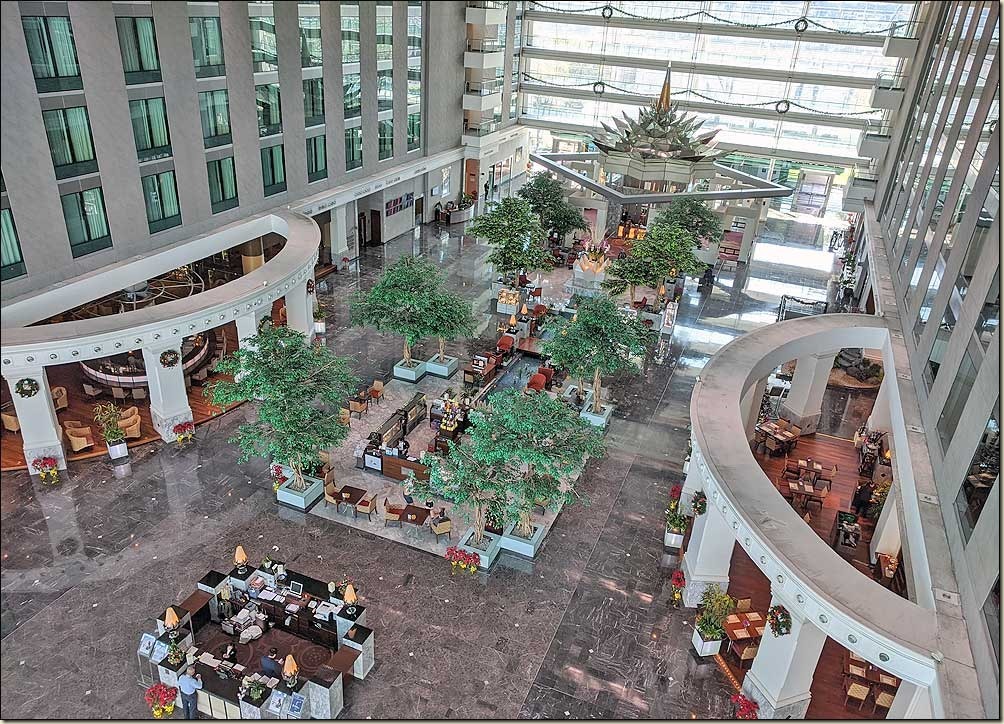 After celebrating the arrival of the New Year somewhere over China during our flight, we awoke to New Year's Day at the Novotel Hotel.
After getting to our room around 1:30 a.m., we fell fast asleep. In the morning, Rick followed his usual routine, getting up at 5:30 a.m. Off he went to the expansive buffet breakfast. He texted MJ this photo to help wake her up…but then he had to go to the room to roust her. She made it to the breakfast before it closed at 10:30 thank goodness!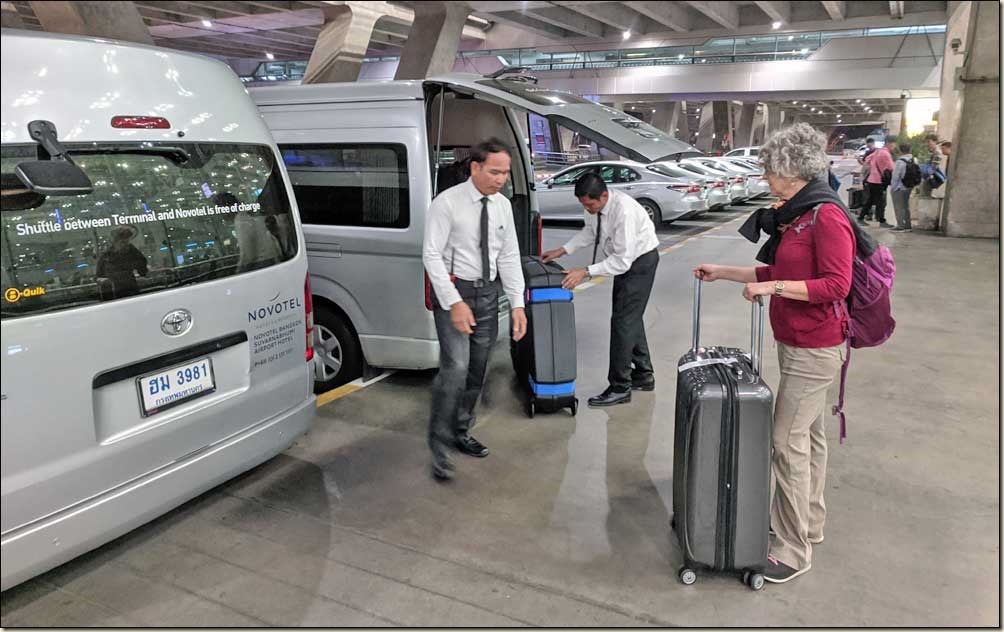 Flashback to our arrival at the airport, where the Novotel staff provided shuttle service to the hotel. This hotel is extremely convenient: close to the airport so you can walk through an underground tunnel or shuttle back and forth; five restaurants to choose from; pool ; spa; fitness center; shopping; what more could you want?!
Our day today was composed of exploring the hotel; napping; and eating. Here is the pool, with the swim-up bar tiki hut.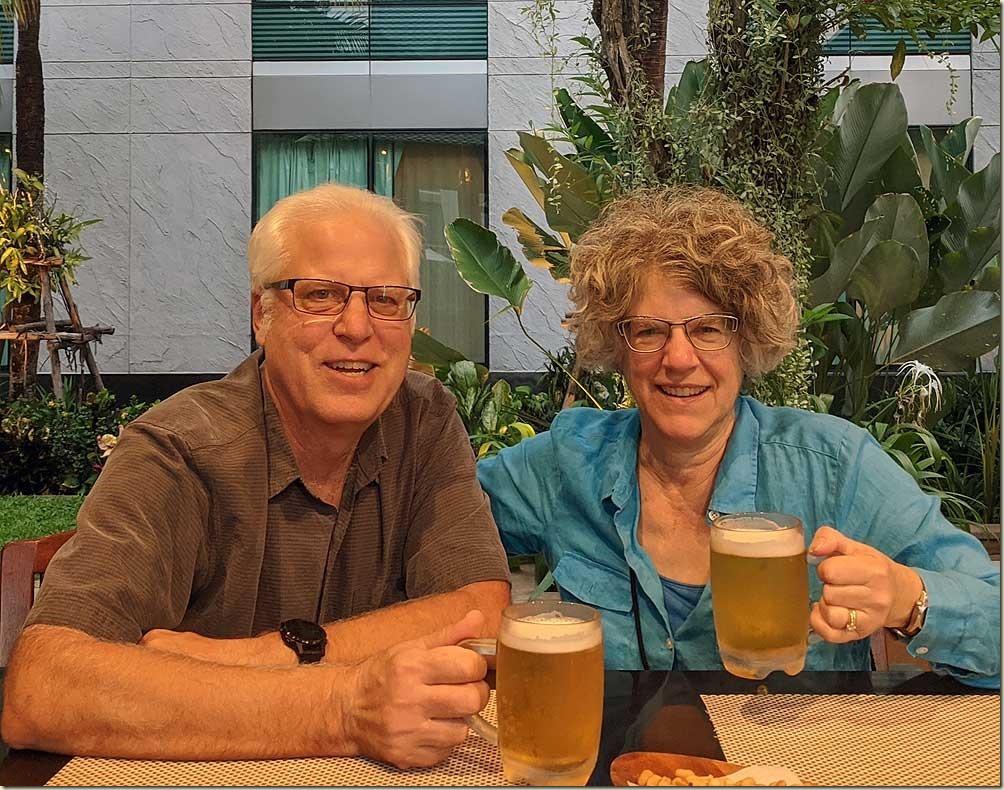 We weren't suited up for a swim, but it is always time to enjoy a refreshing brew! Singha, a Thai beer, on tap!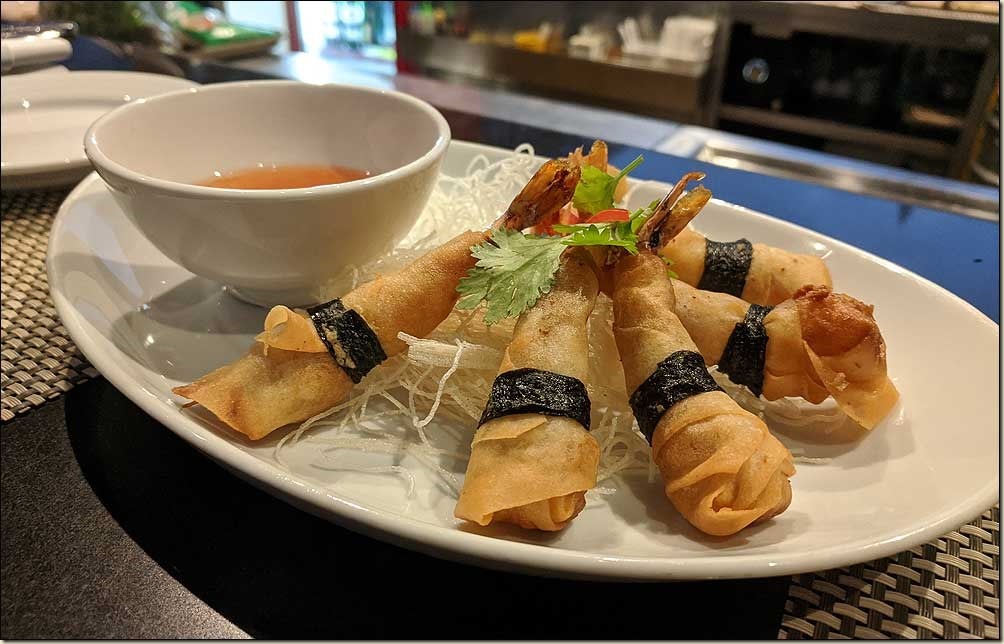 We ordered appetizers, wonton-wrapped shrimp, all neatly tied up with a seaweed strip!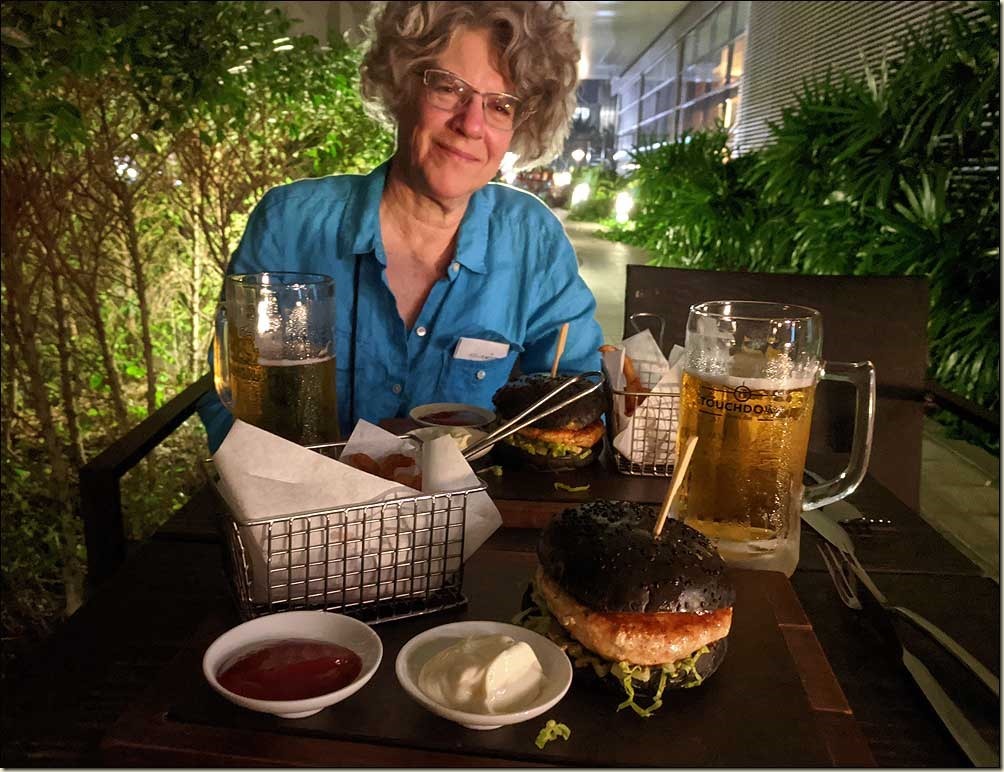 Rick insisted that we dine at the sports bar, aptly named "Touchdown." We sat outdoors, and enjoyed beers that were much larger than we had anticipated!
All day in the hotel we had noticed ads for Touchdown's blackened salmon burger. And we wondered, why is the bun so dark? Is it burned? Not to worry; it was dark due to squid ink used in the bread dough! And it was tasty, served along with curly fries. Yum! We were back in bed by 9:00 p.m, exhausted.