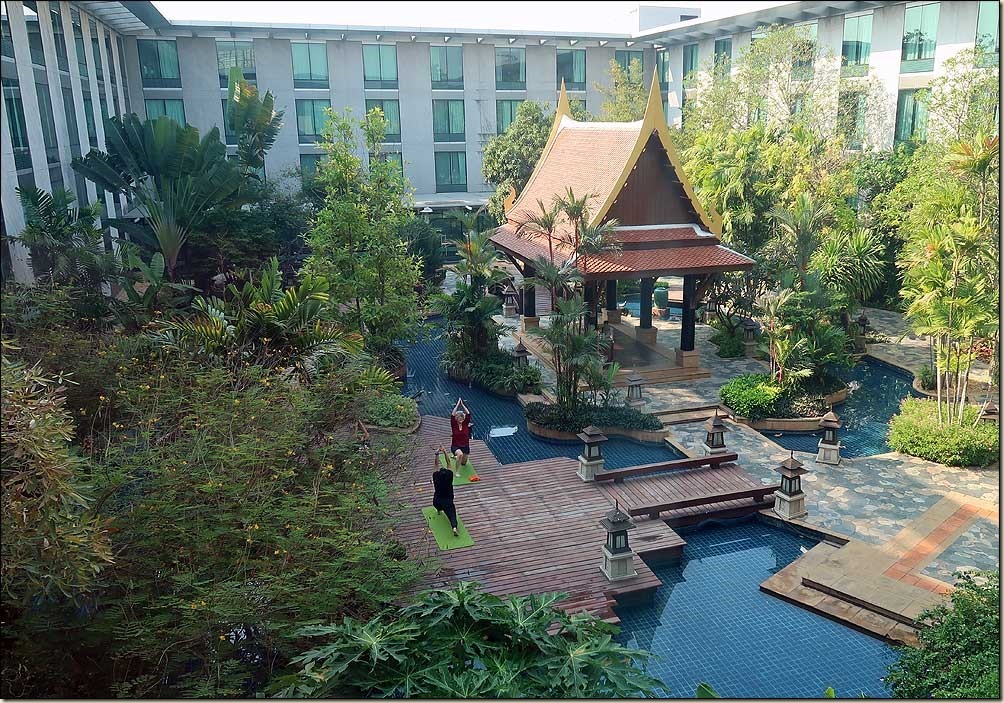 We had an easy, wide open morning. MJ joined a tiny yoga session in the Thai Garden.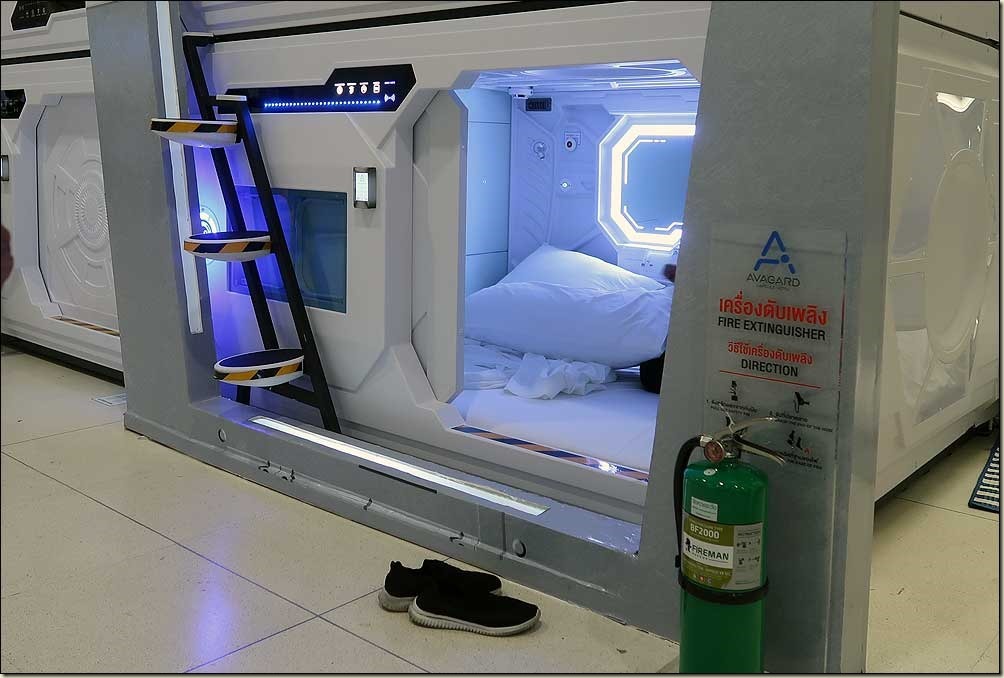 At 1:00pm we made the very short walk from the Novotel Hotel to the airport via th3 secret tunnel.  The sleeping pods were being prepared for their next guests.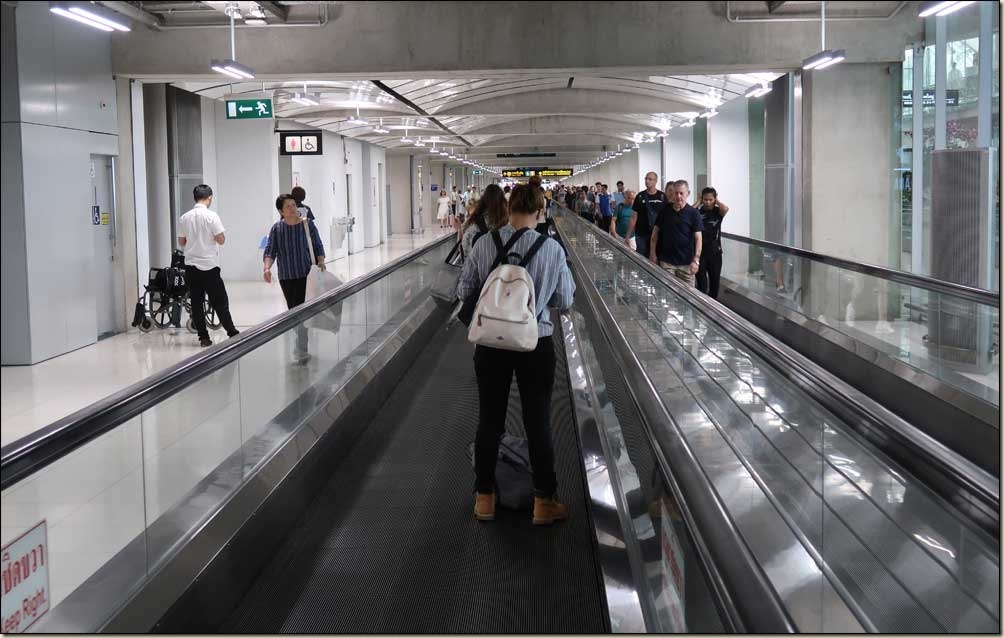 Bangkok's international airport is modern and nice.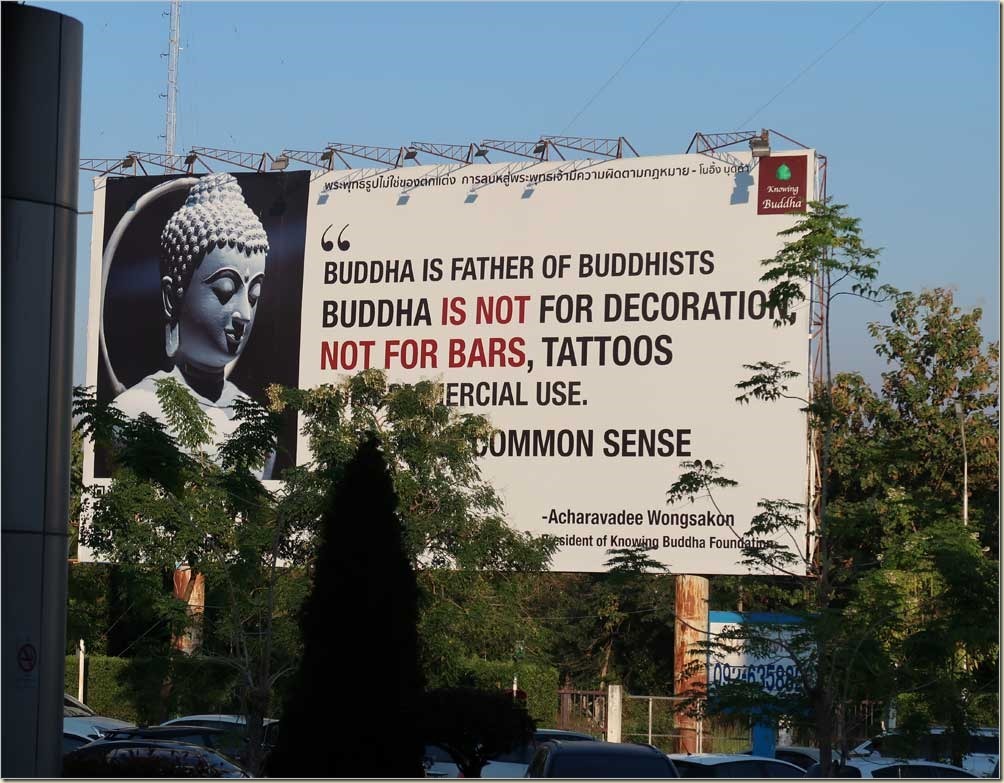 Our flight to Chiang Mai took just over an hour. We all read this billboard about respecting the image of Buddha.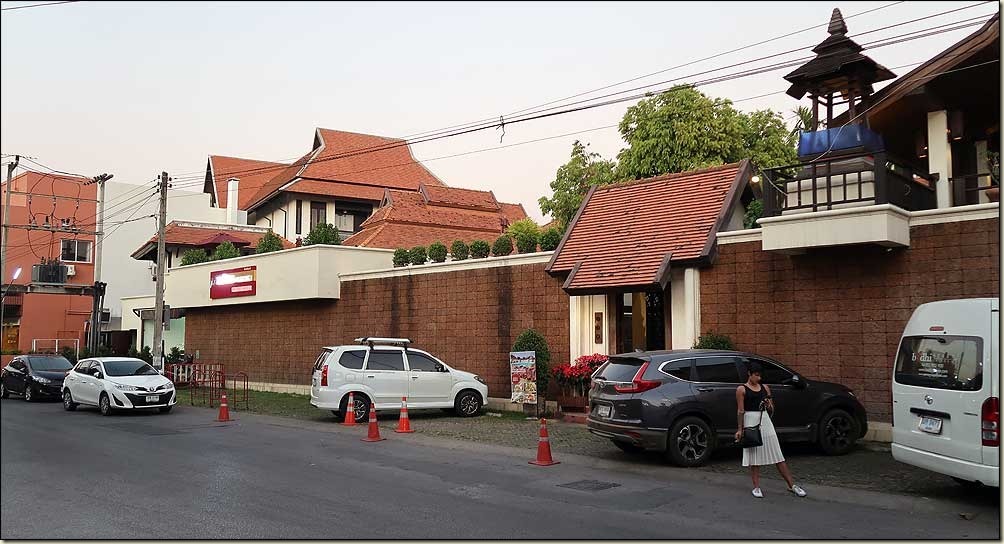 After a quick 10 minute van ride, we arrived at our hotel. You learn to never judge a book by its cover, or a hotel . . .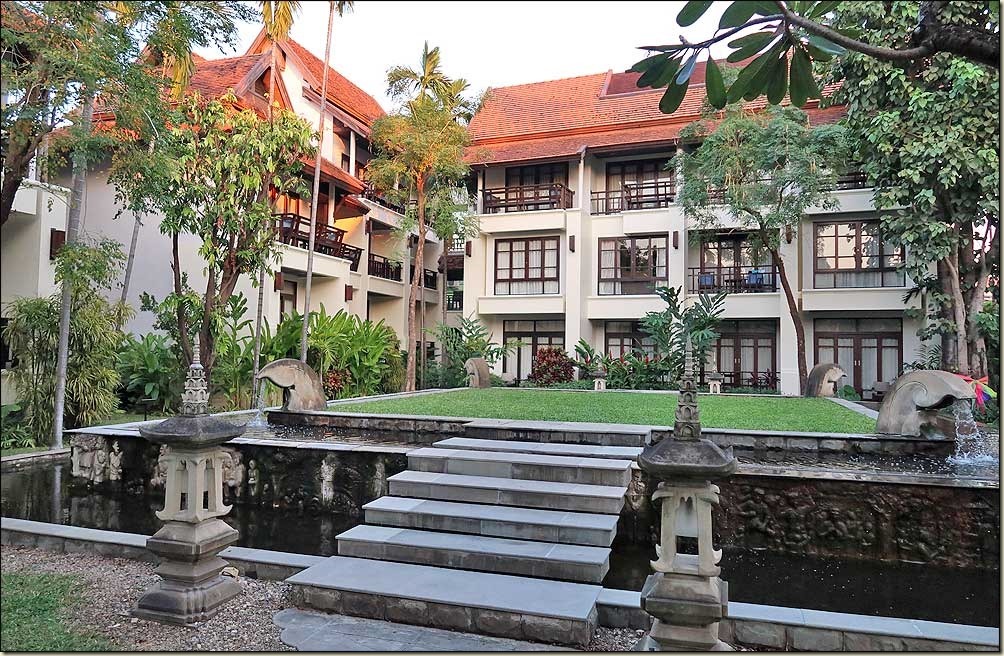 . . . because inside the door is  lovely hotel laid out around well-maintained grounds,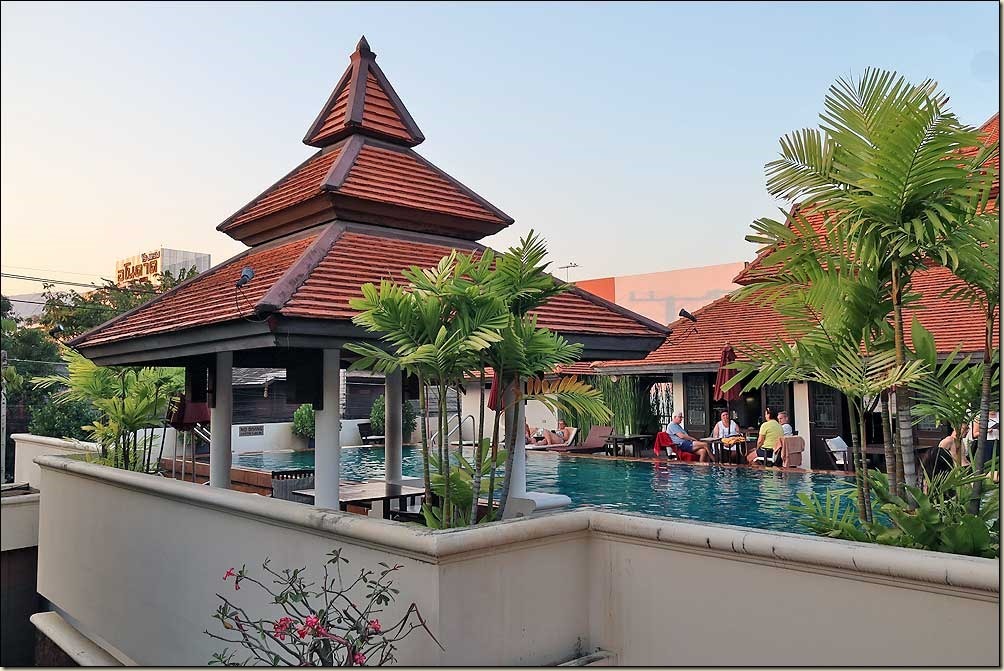 Just a short walk from our room is the pool.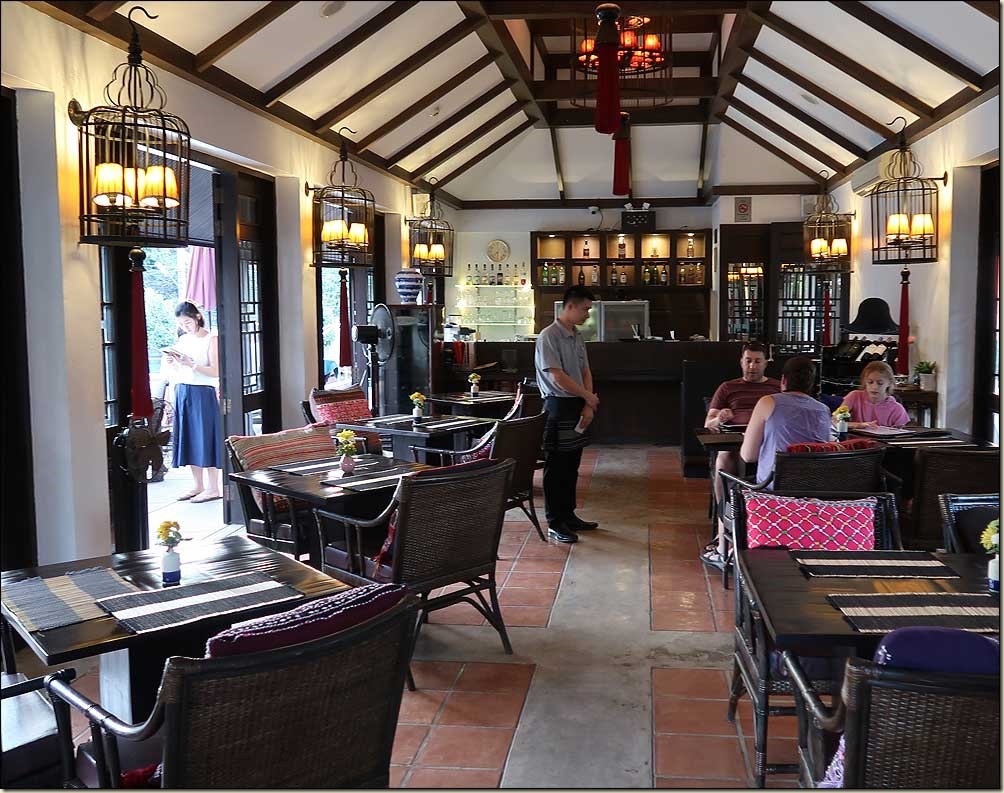 Next to the pool is this stylish bar.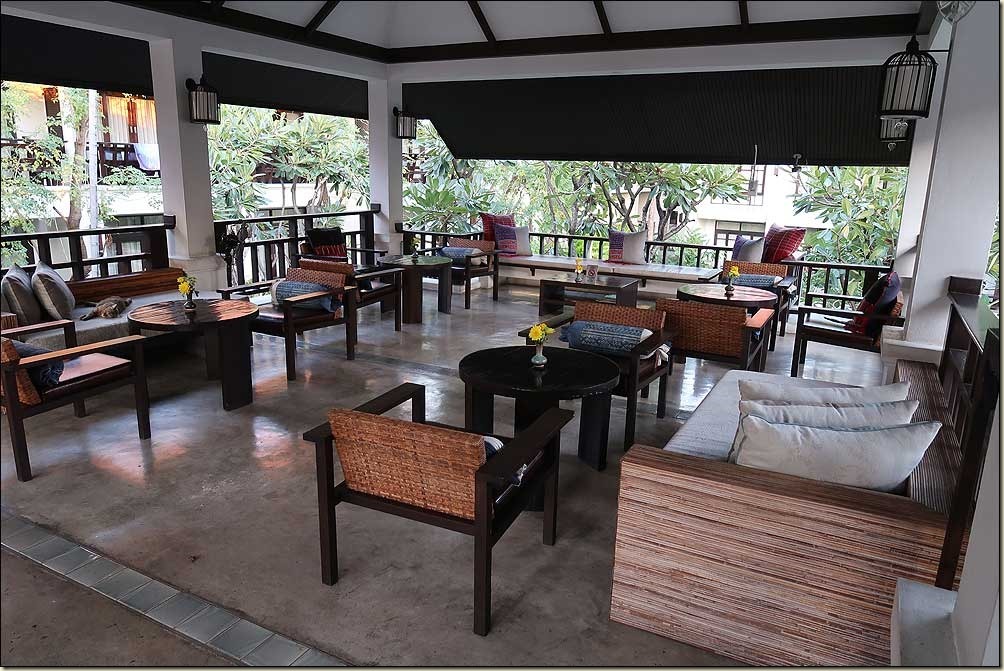 And just down the way from the bar is this lounging area.
Open-air meeting room!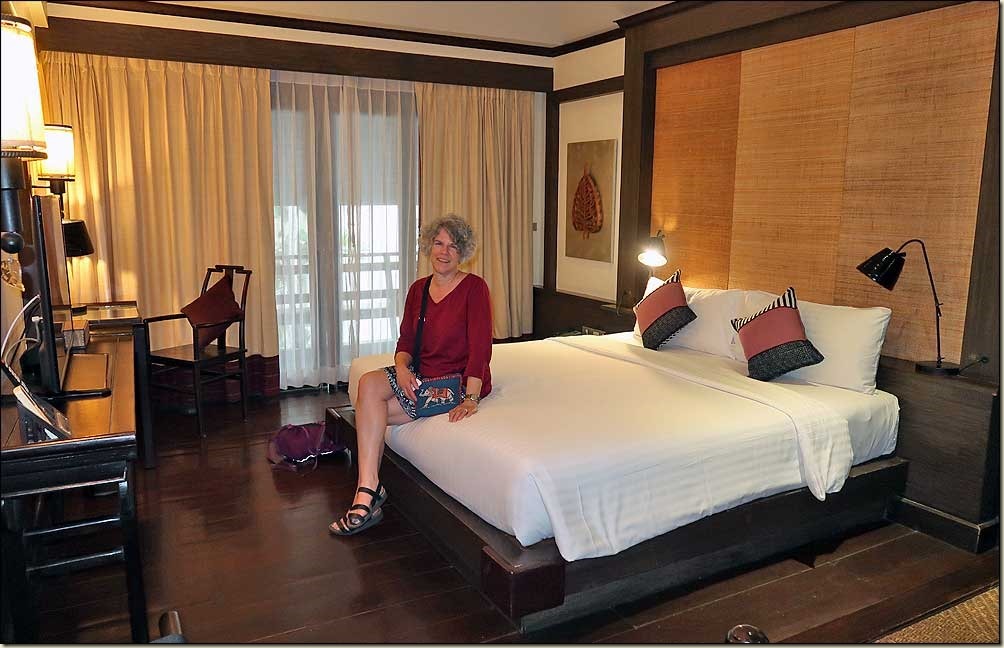 MJ settles into our well-appointed room.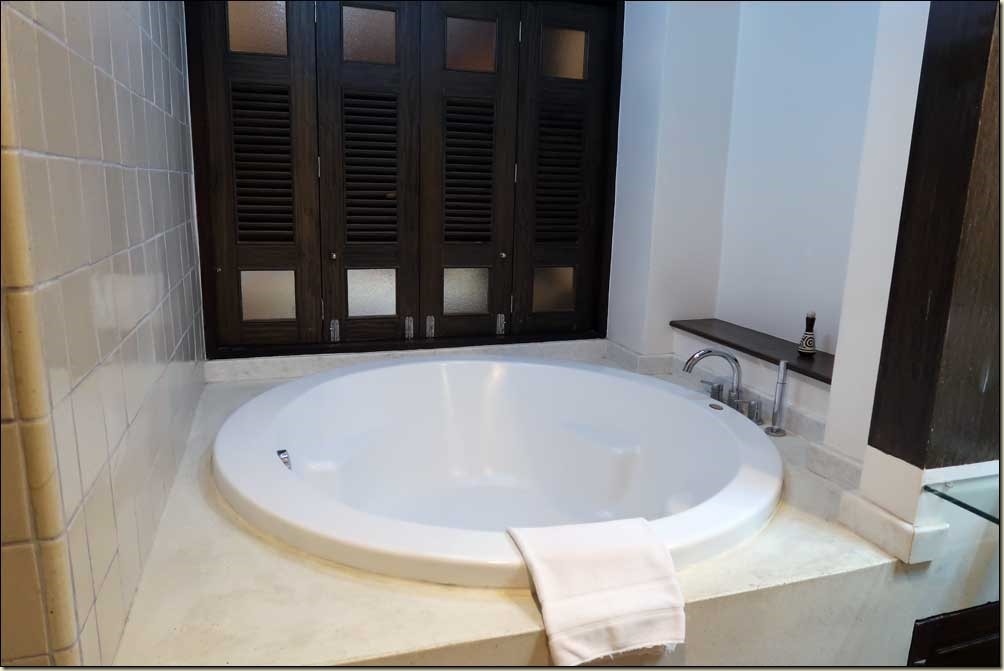 . . . complete with a bigggggg soaking tub, and a stand alone shower.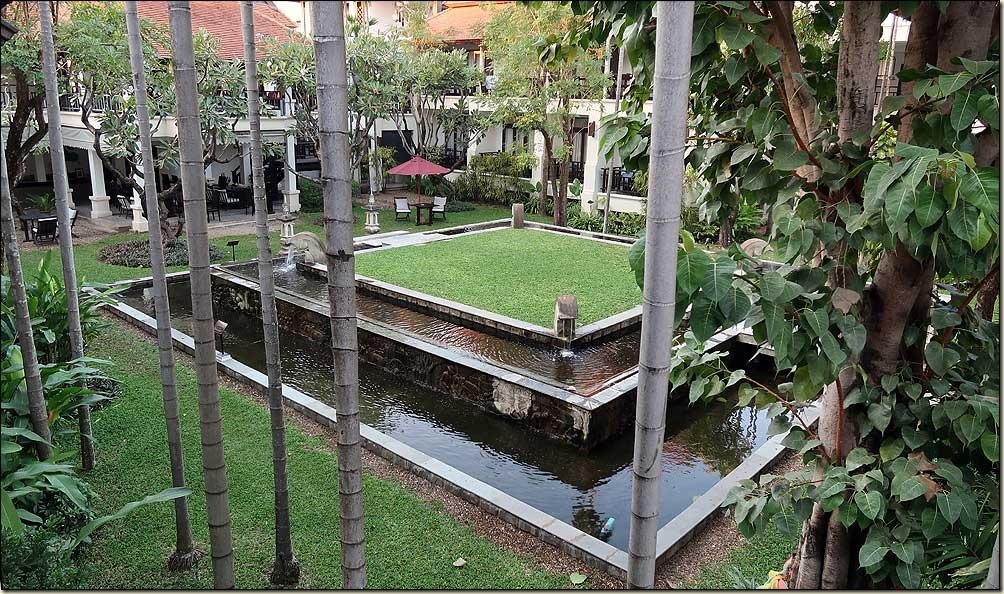 Every room has a balcony that looks over the grounds. Here is the view from our balcony.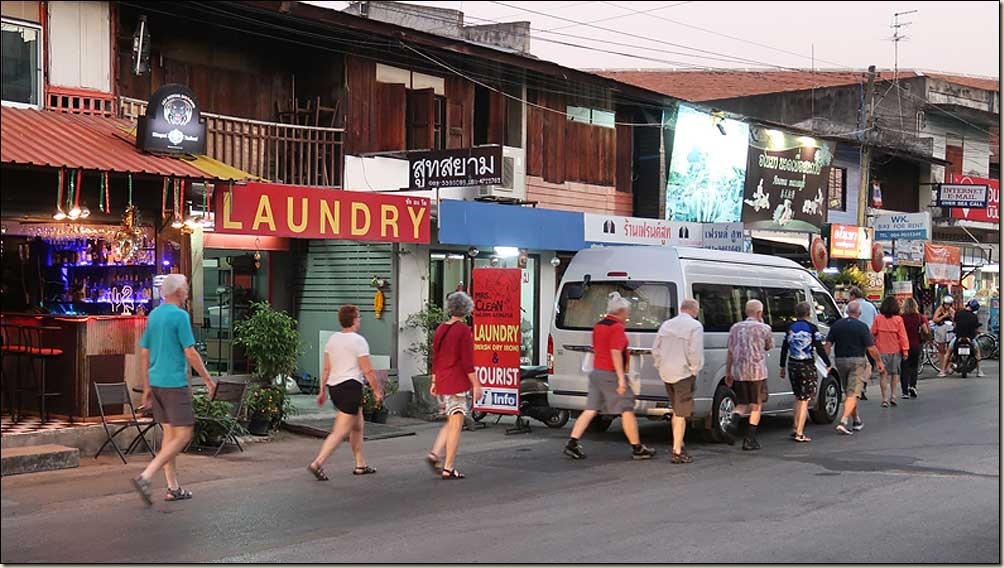 At 6:00 p.m. we headed out for happy hour. Woodie led us through the narrow and circuitous streets of our neighborhood. He is the mama duck and we are his ducklings!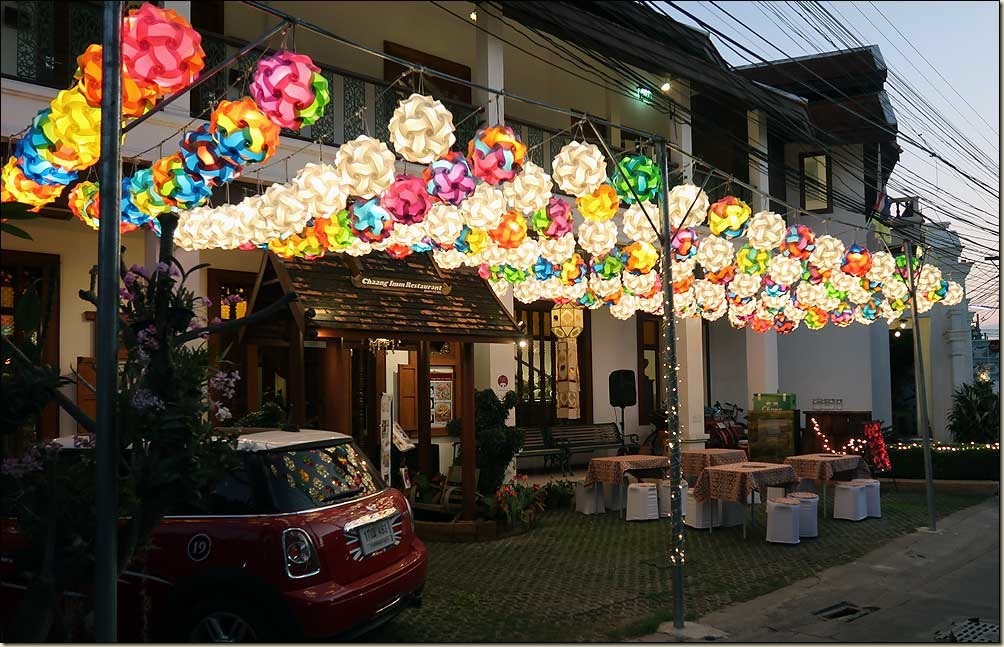 Colorful lanterns along the way as twilight approached.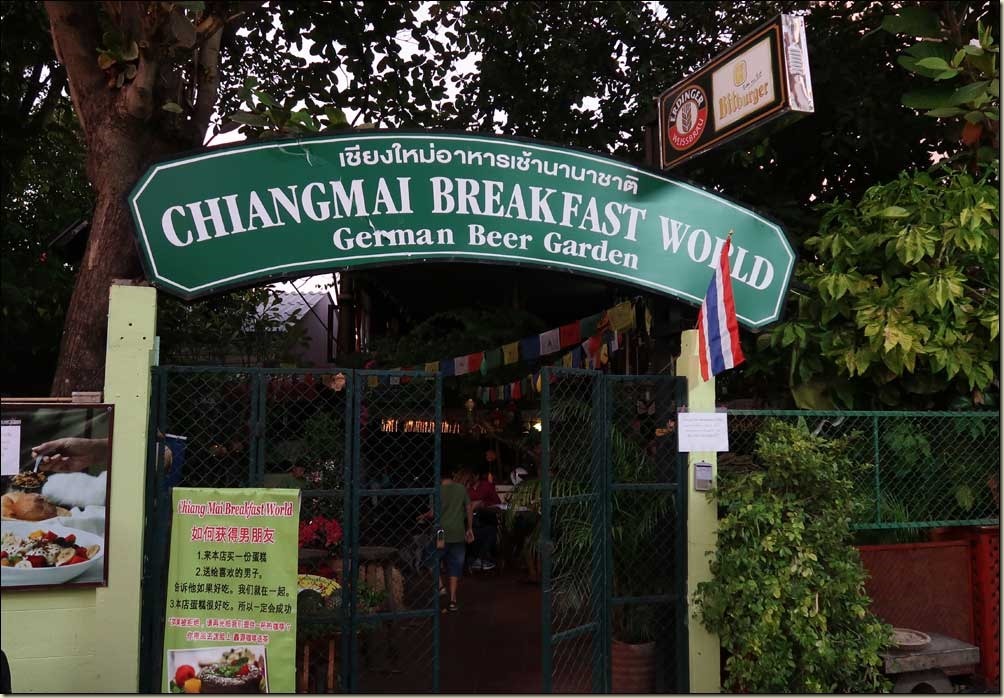 We walked right past the German Beer Garden . . .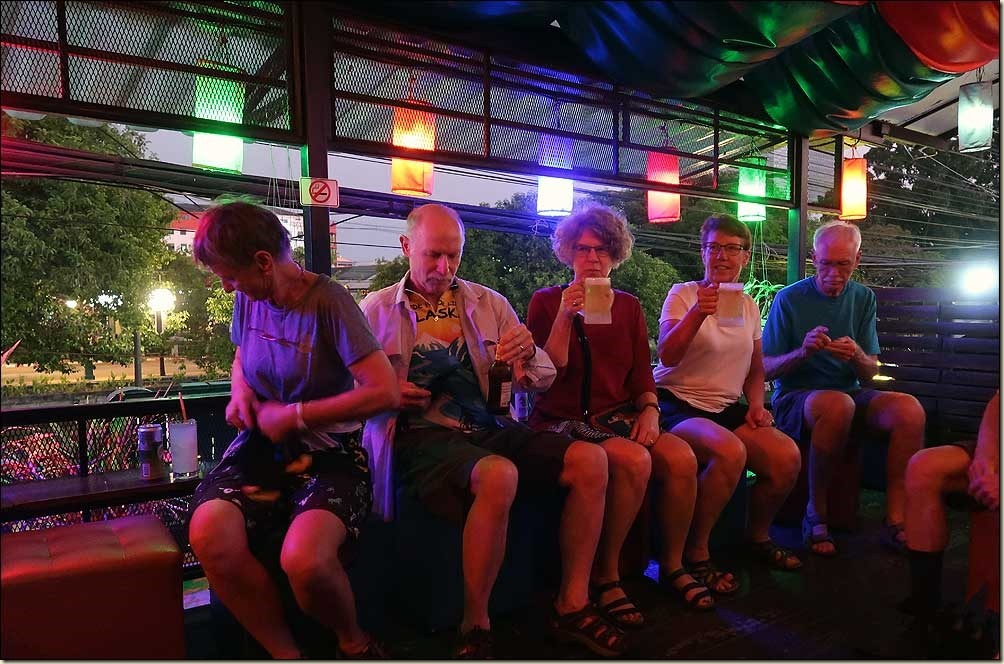 . . . and to the upper floor bar that had a distinctly Rastafarian theme. Here we enjoy our refreshments as we listen to reggae music. We also held our map meeting, discussing the next day's ride, and learning of Chiang Mai's cultural history from Woodie.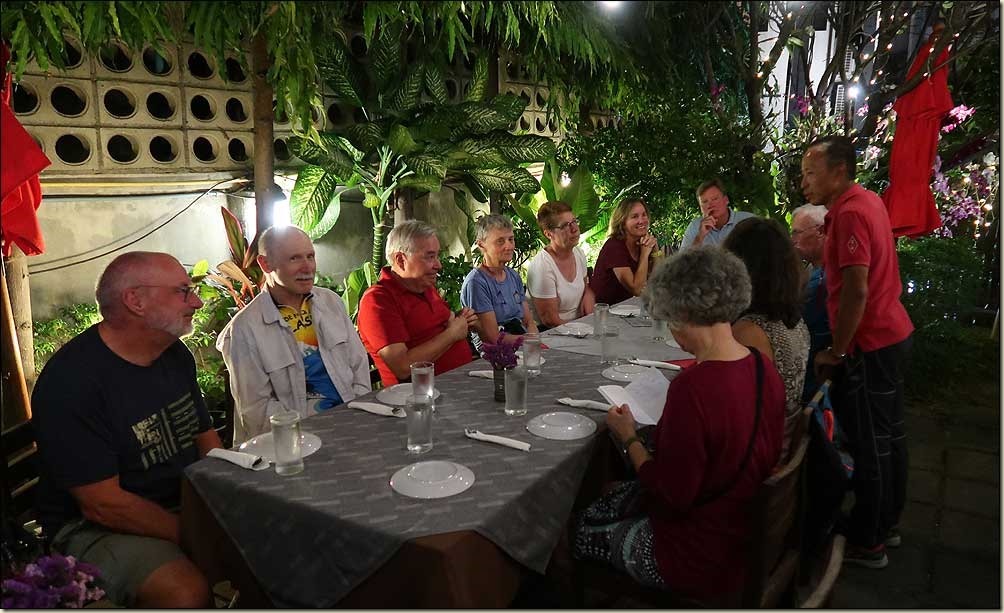 We walked a bit further to Dash Restaurant where we enjoyed Chiang Mai specialties like Cow Soy (sounds like) which is a yellow curry dish, Tamarind Chicken, garlic green beans, eggplant and tofu and Mango Sticky Rice. Lovely setting and great food!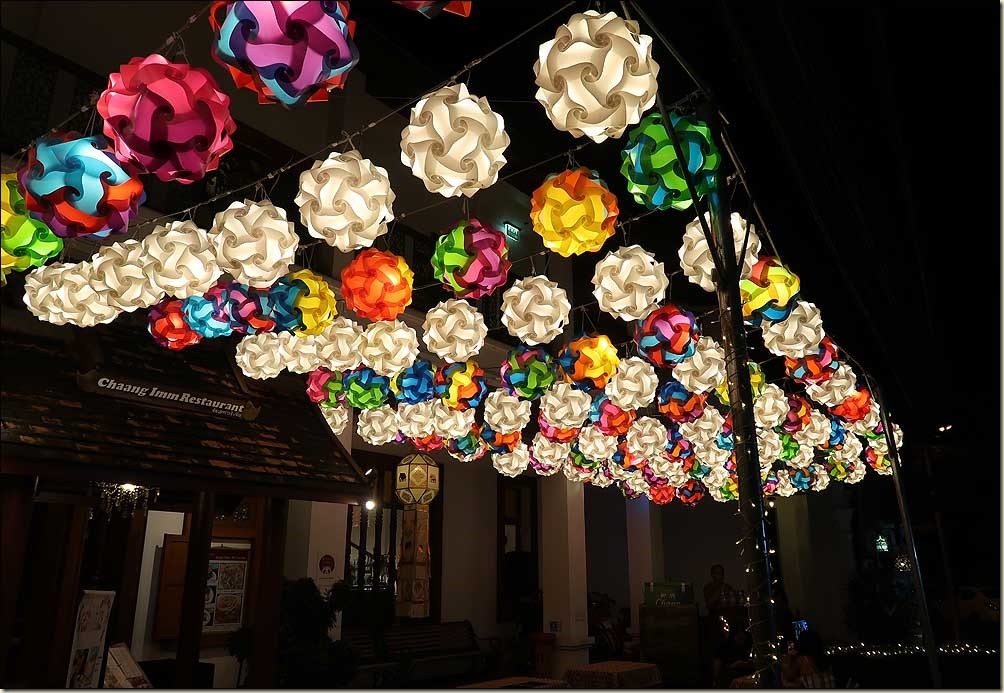 As we walked back to the hotel, and it was now dark, the lanterns looked even more stunning!