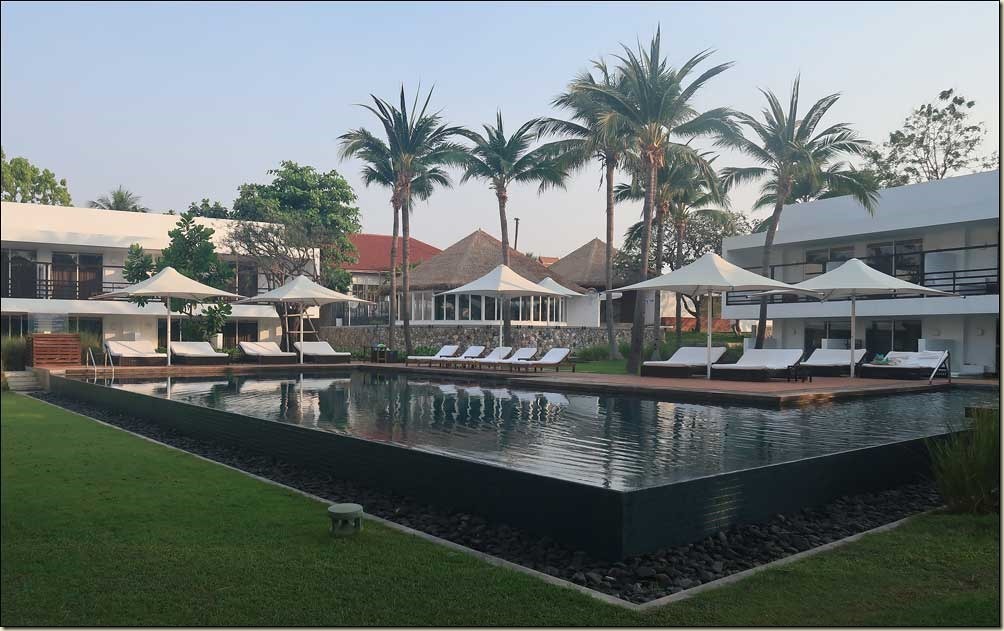 Morning was tranquil at the Putahracsa Resort.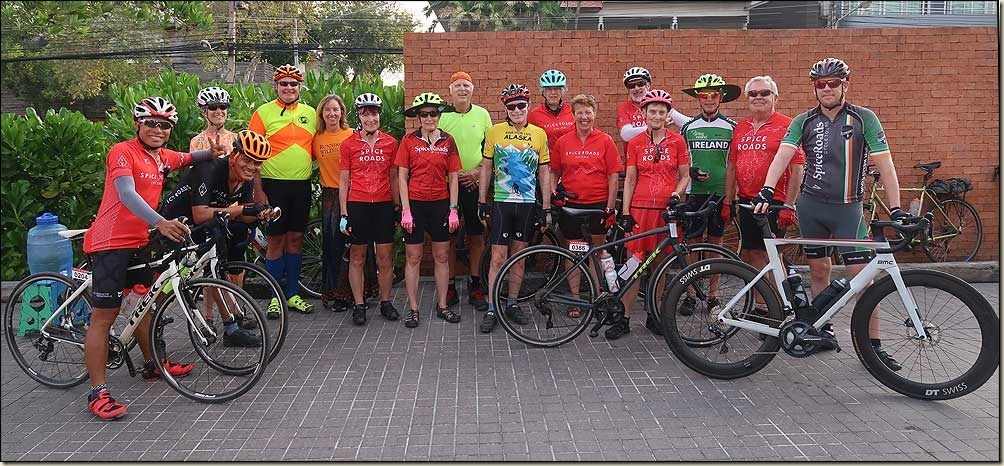 After a nourishing breakfast, the hotel owner asked us to pose for a group photo.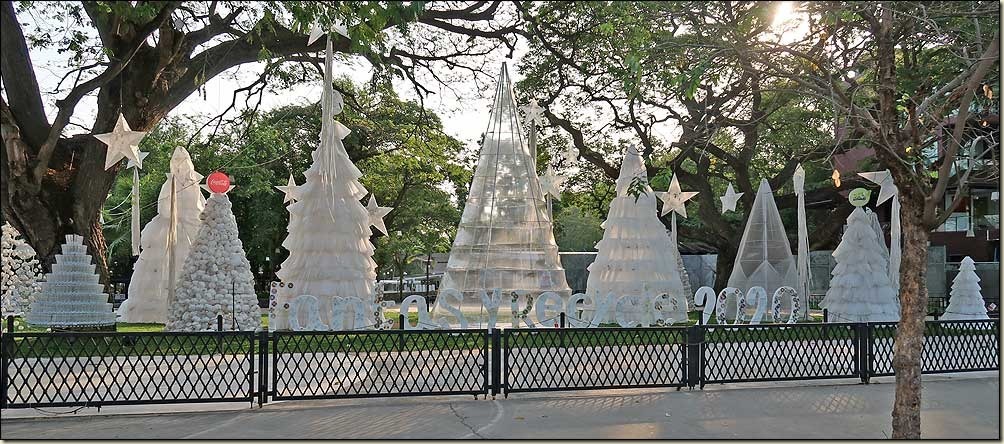 It is still Christmas somewhere!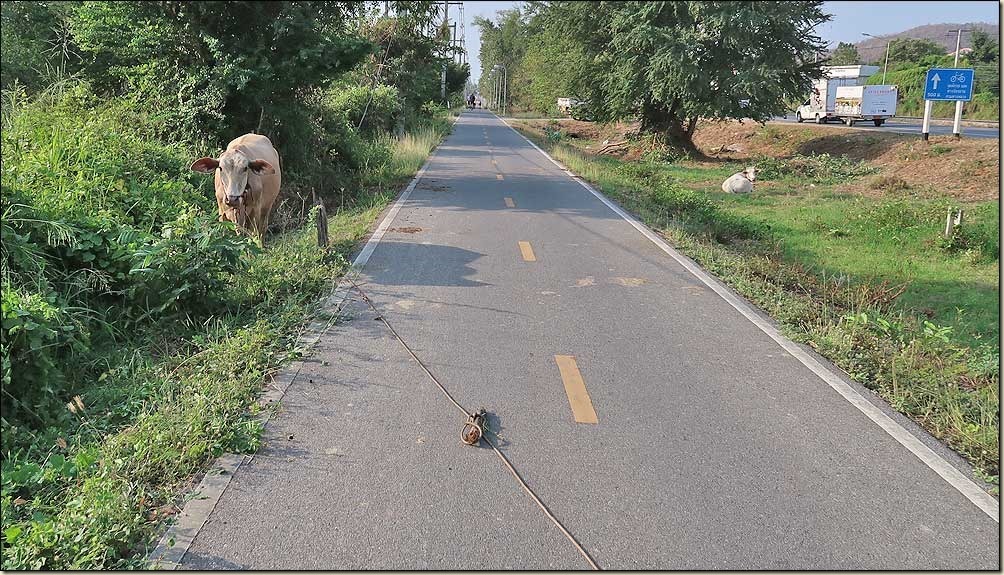 We were on trails and small roads a lot today, and livestock were tethered along the road. Don't get stuck in the rope!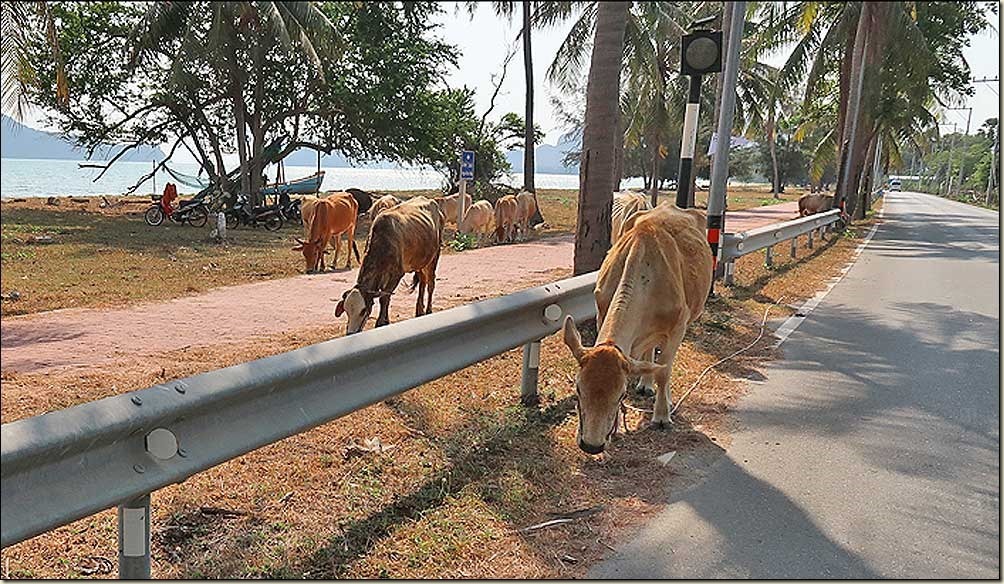 More cows…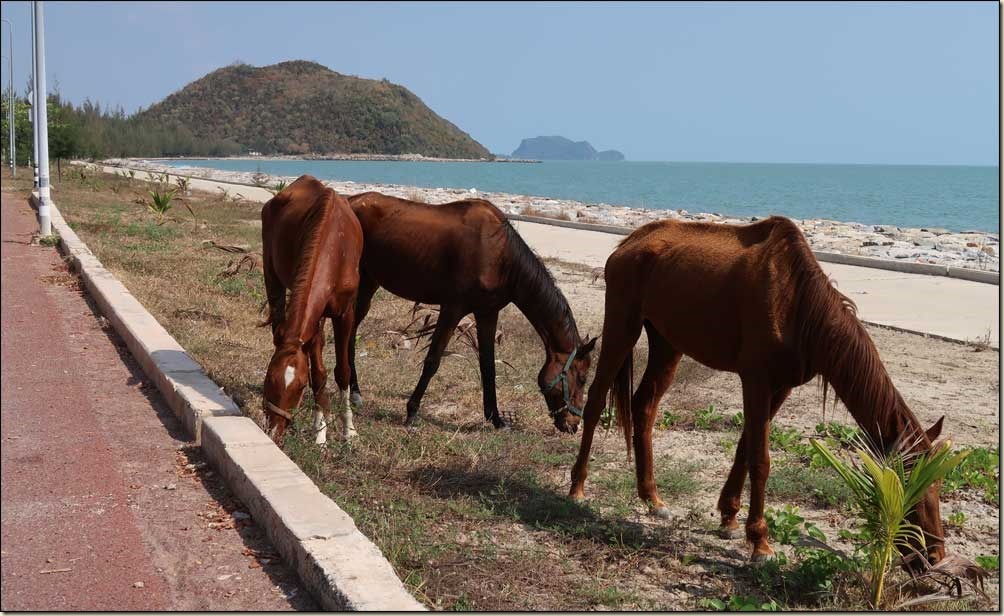 Horses enjoying the Gulf of Thailand beach…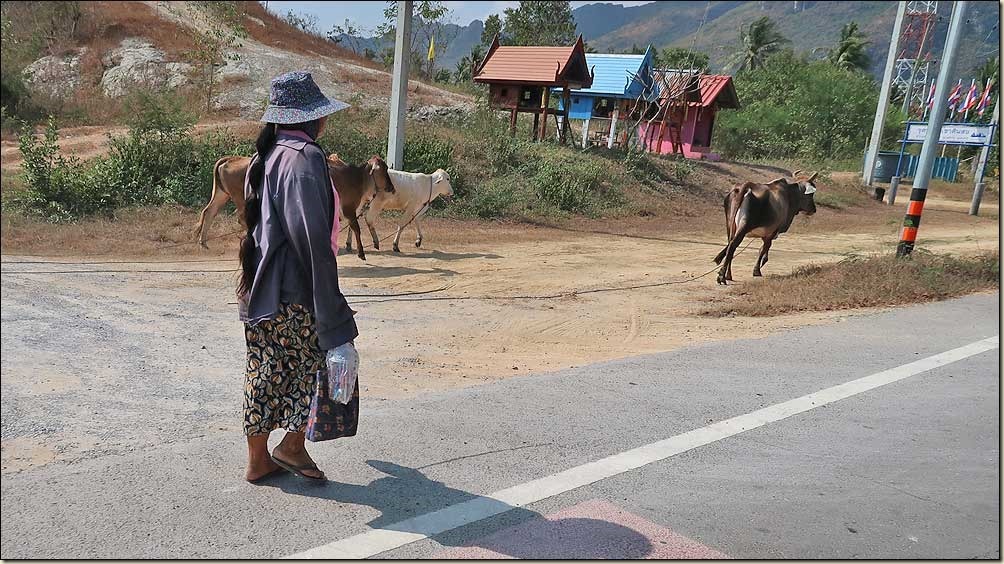 And this woman herding her cattle to another spot.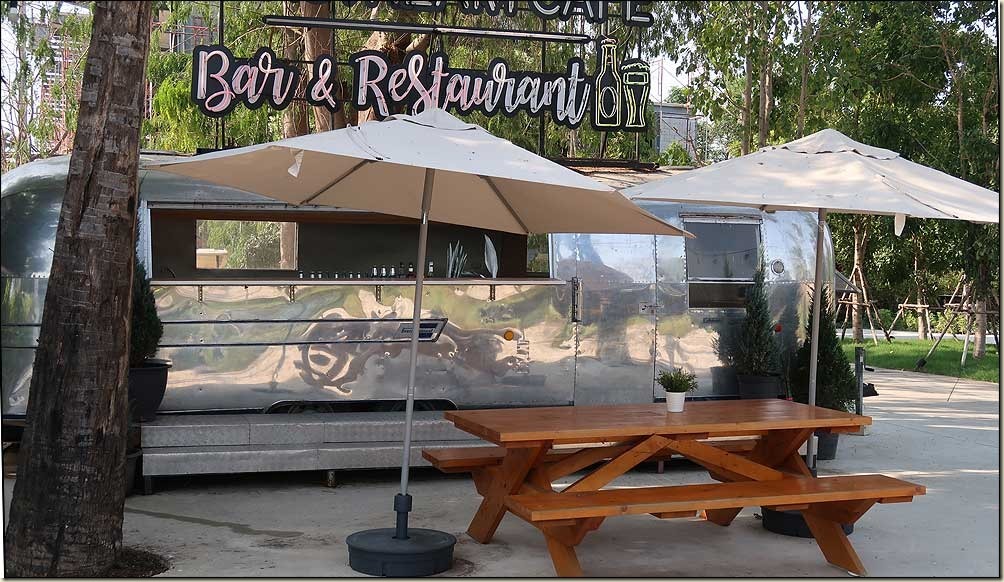 The Airstream Cafe Bar and Restaurant is an inventive use for an old Airstream! But how it got to Thailand, we don't know!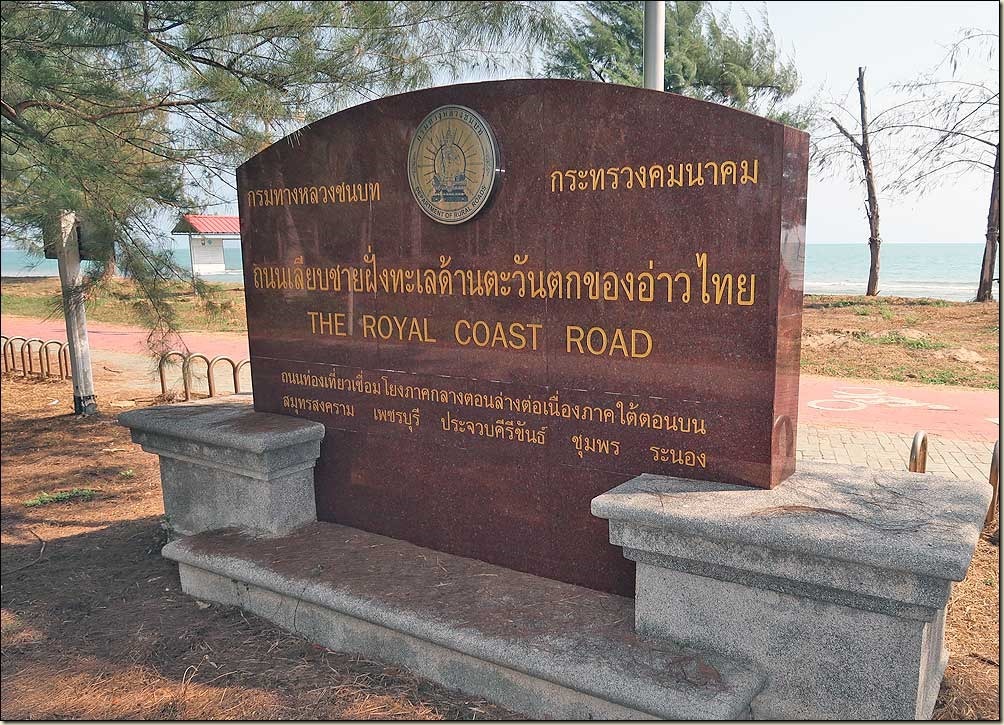 We rode along the Royal Coast Road for part of the day today.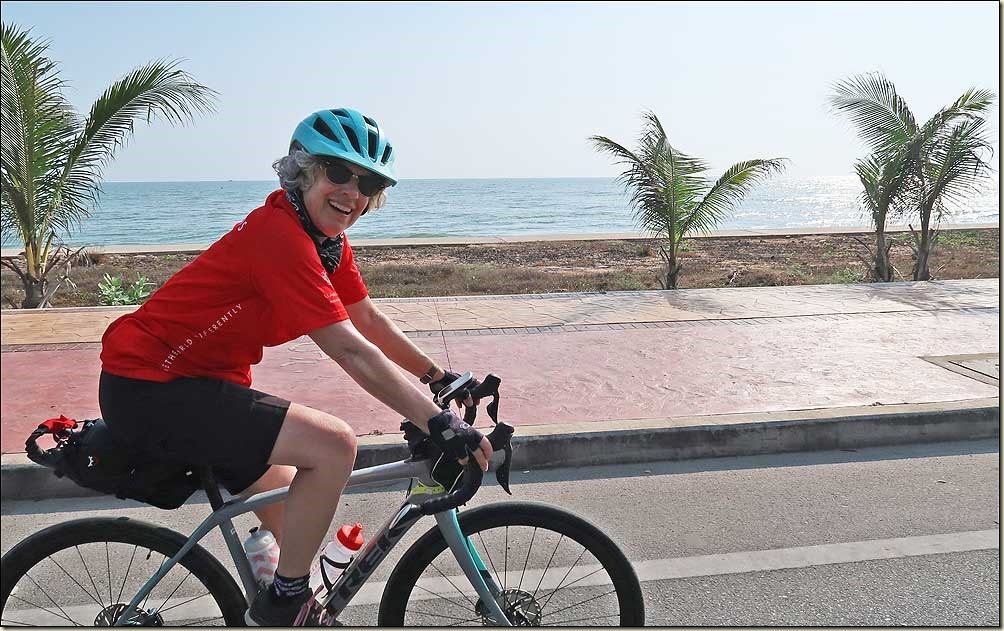 Happy!

Beautiful beach and hills ahead.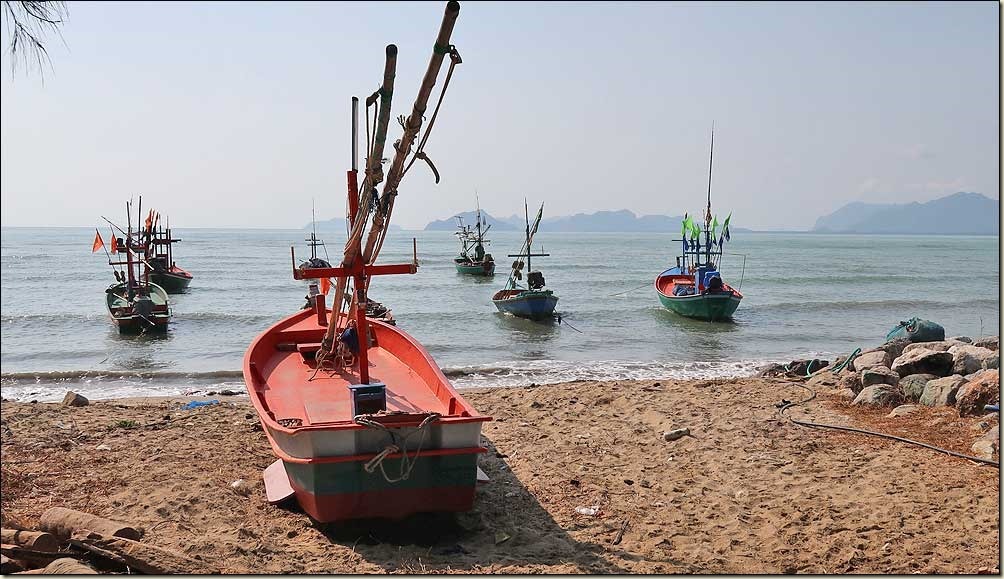 Fishermen's colorful wooden boats were anchored along the Royal Coast Road.  The fishermen go out in these boats at night.

Someone out enjoying the Gulf of Thailand waters.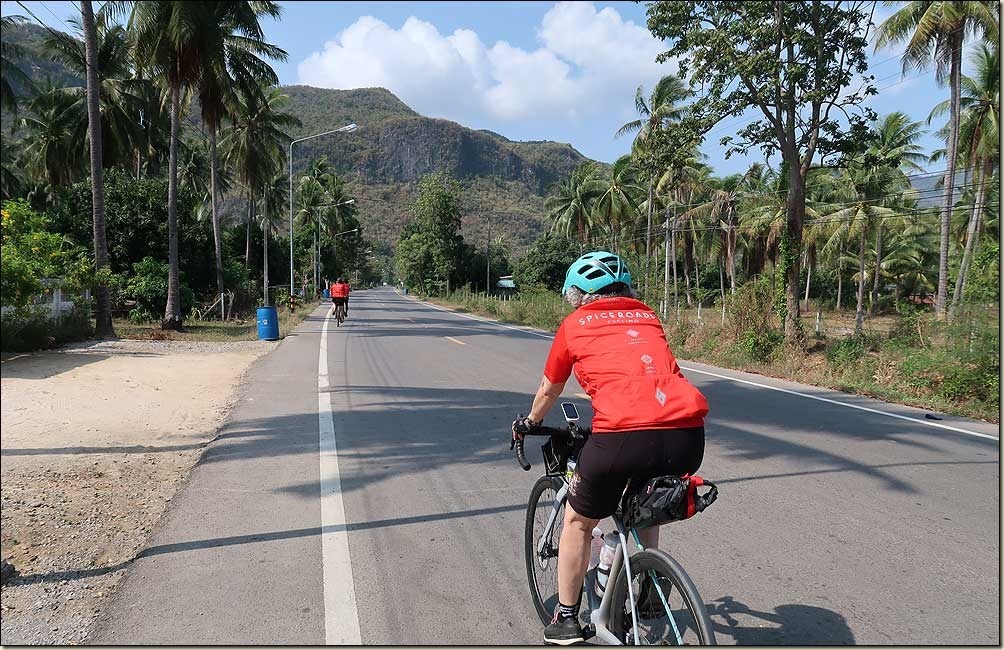 Beautiful riding through palm trees.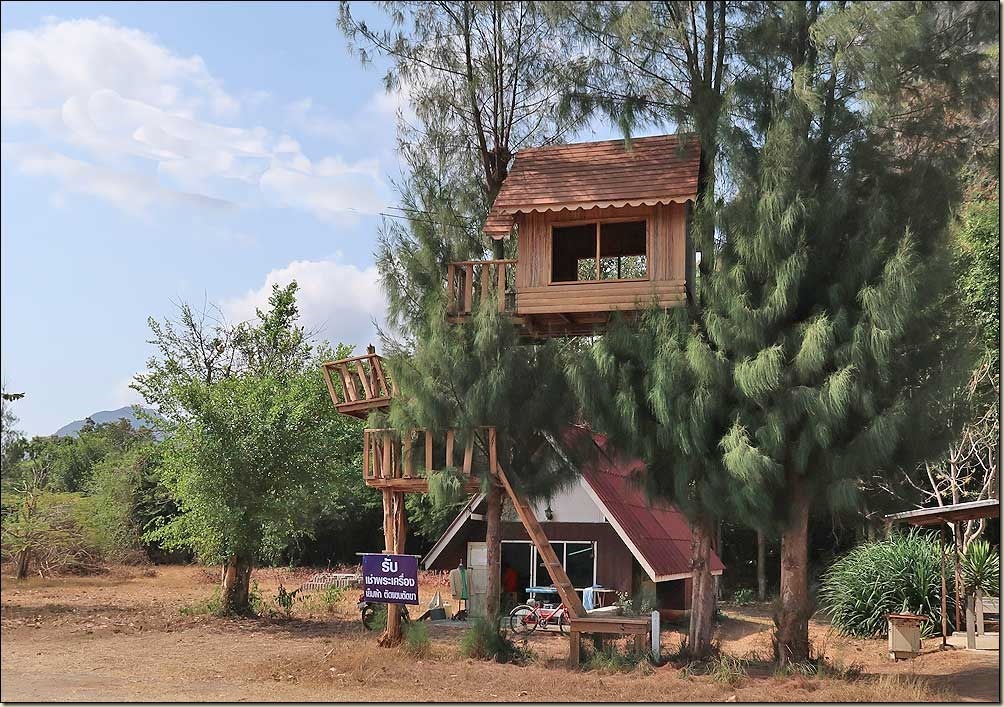 Great idea for a B and B …. but it would have been tight for the 13 of us!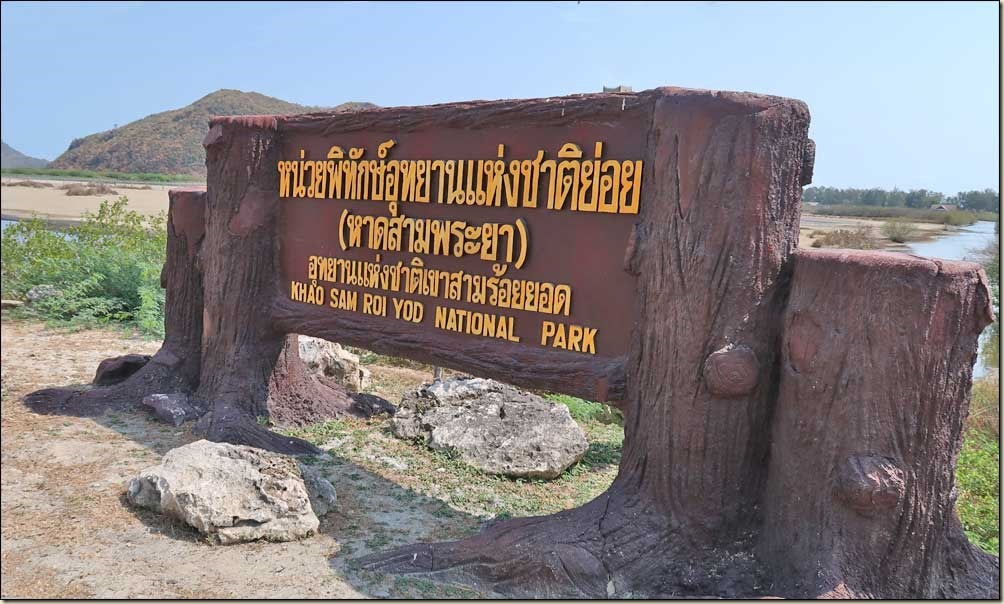 We went along the edge of Khao Sam Roi Yod National Park, a coastal park in this the narrowest part of the Thai peninsula.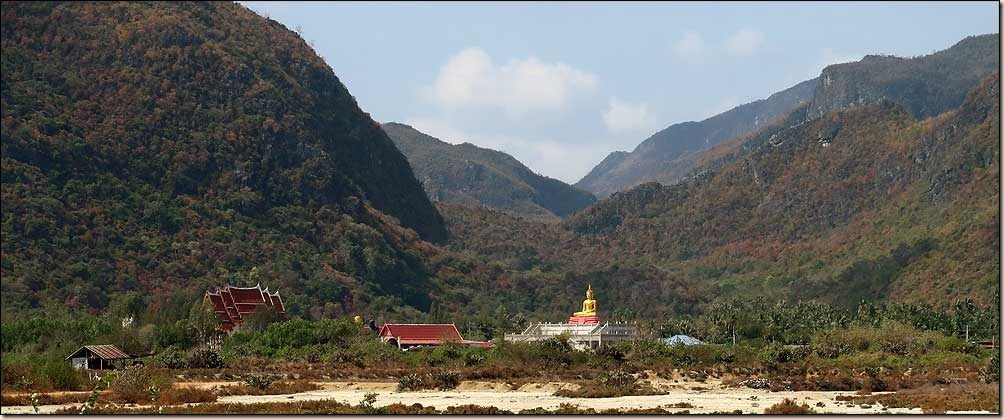 Buddhist temple in the distance in a lovely mountain setting.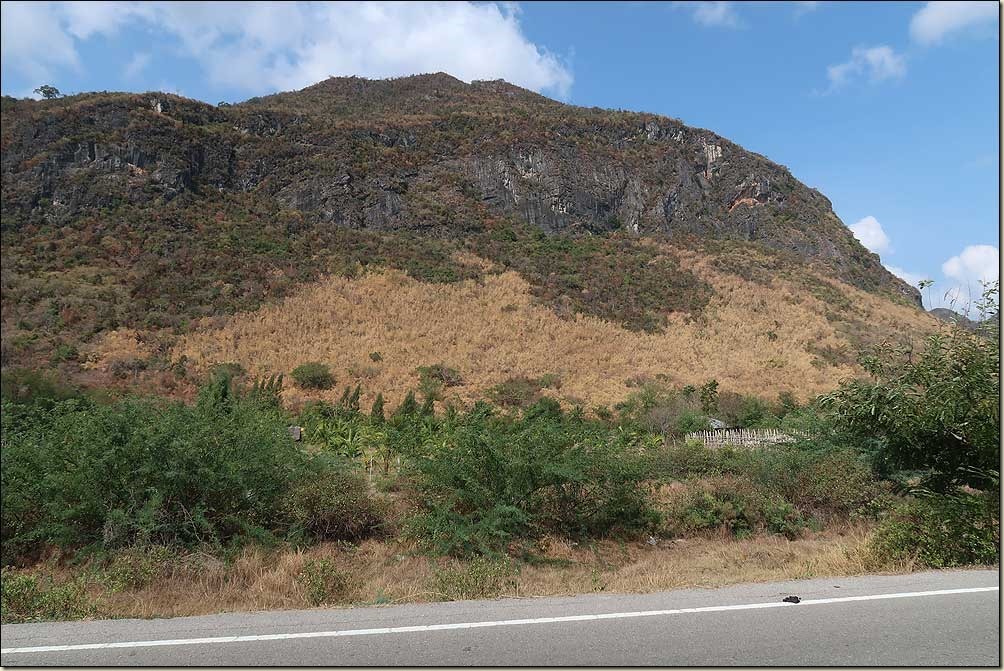 The name of the park means "mountain of 300 peaks" for the distinctive limestone pinnacles that rise from the surrounding marshland to a height of 2,150 feet.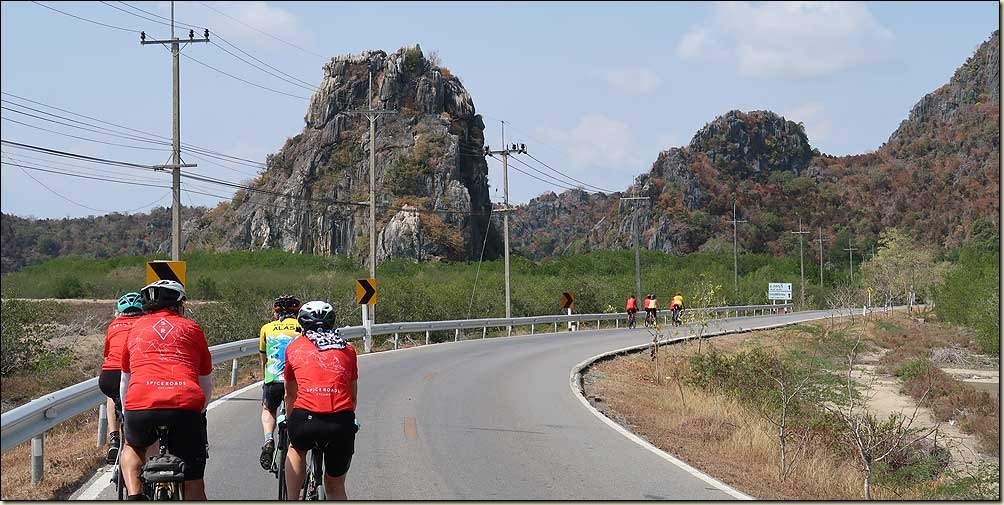 Passing through pinnacles.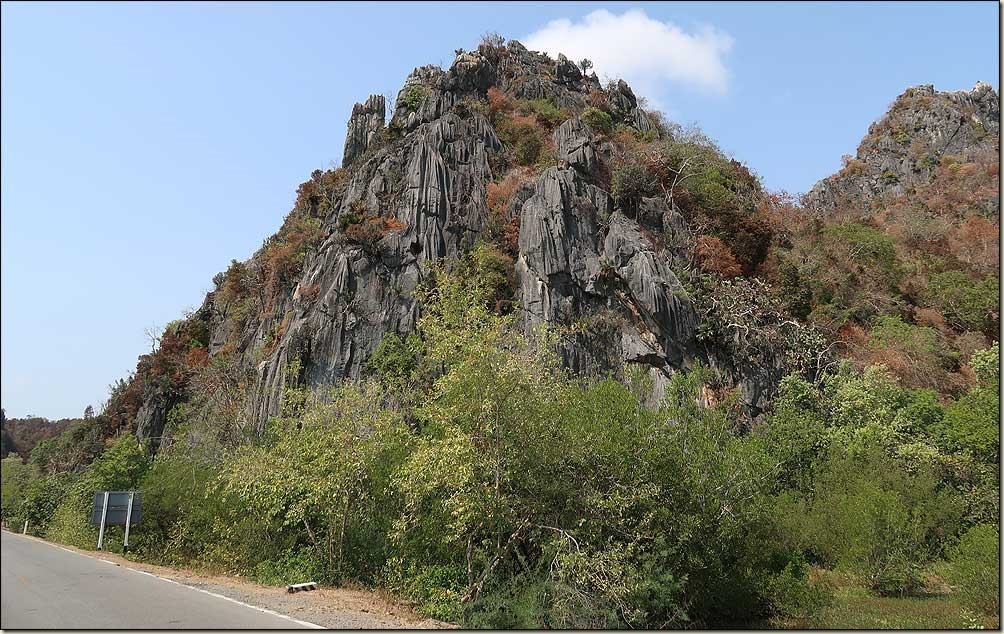 The landscape was dramatic.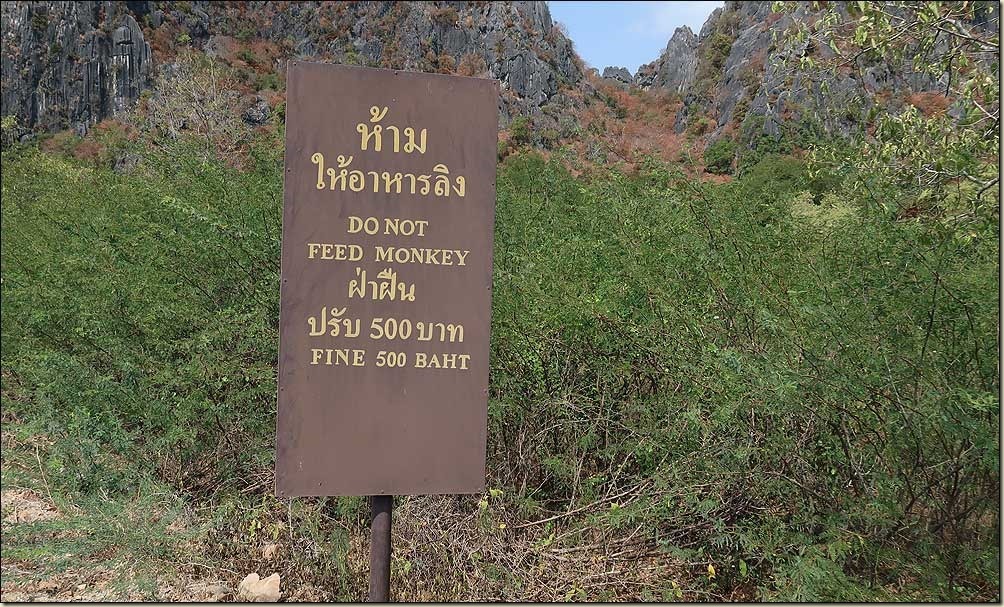 Do Not Feed Monkey! When MJ passed this sign later, there was a monkey beneath it and about 8 more individuals in a nearby area! Crab-eating macaques are native to this park.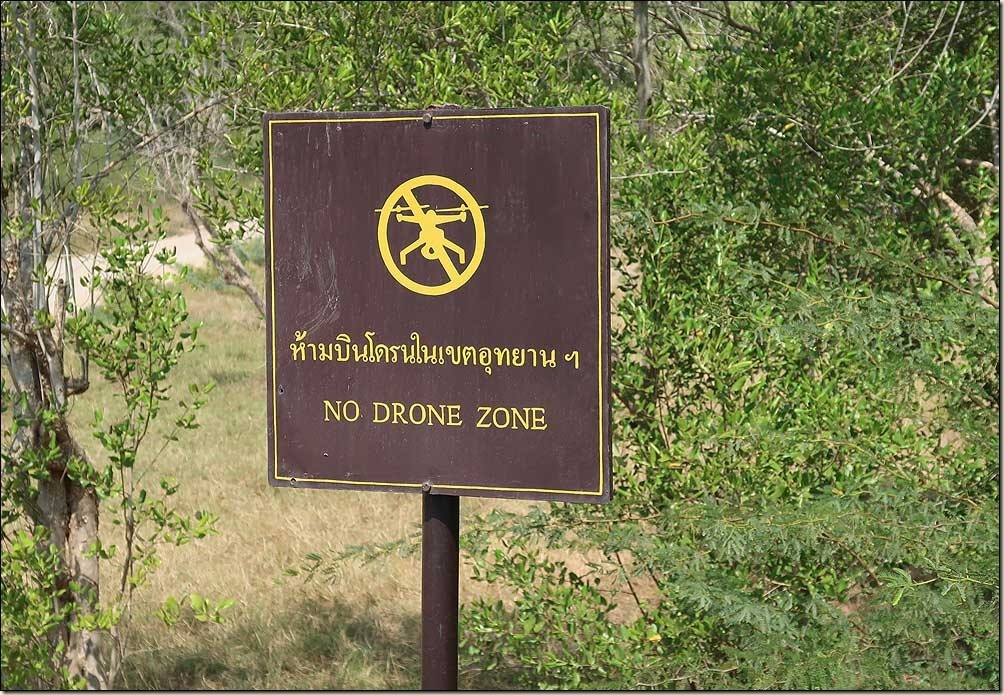 Don't even think of bringing your buzzing invasive drone here! The Thai Park Service has issues like we do of people misusing public lands and feeding the animals.

This park contains Thailand's largest area of wetlands. Millions of migratory birds pass through between August and April. Unfortunately, illegal shrimp ponds had been built in an area we cycled through. The Park Service has drained the ponds and removed the infrastructure.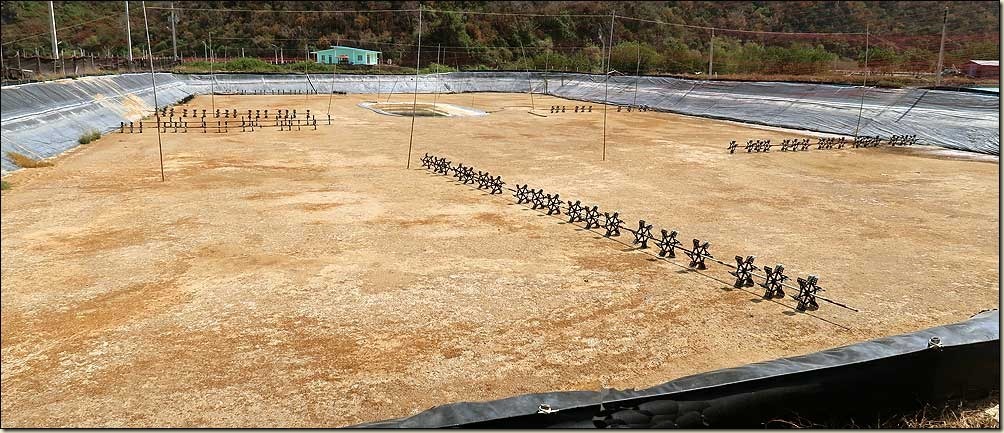 Here is a shrimp pond, currently drained and not in use.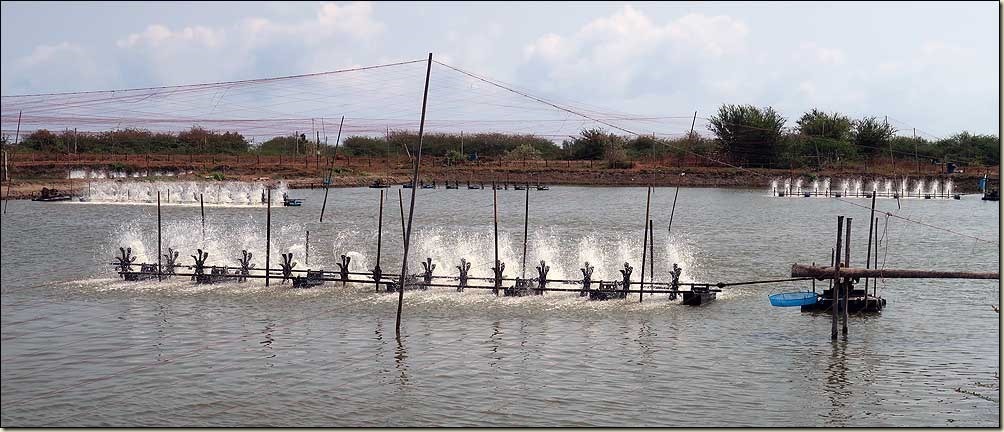 Another shrimp pond (these must all be legit) with aerators going.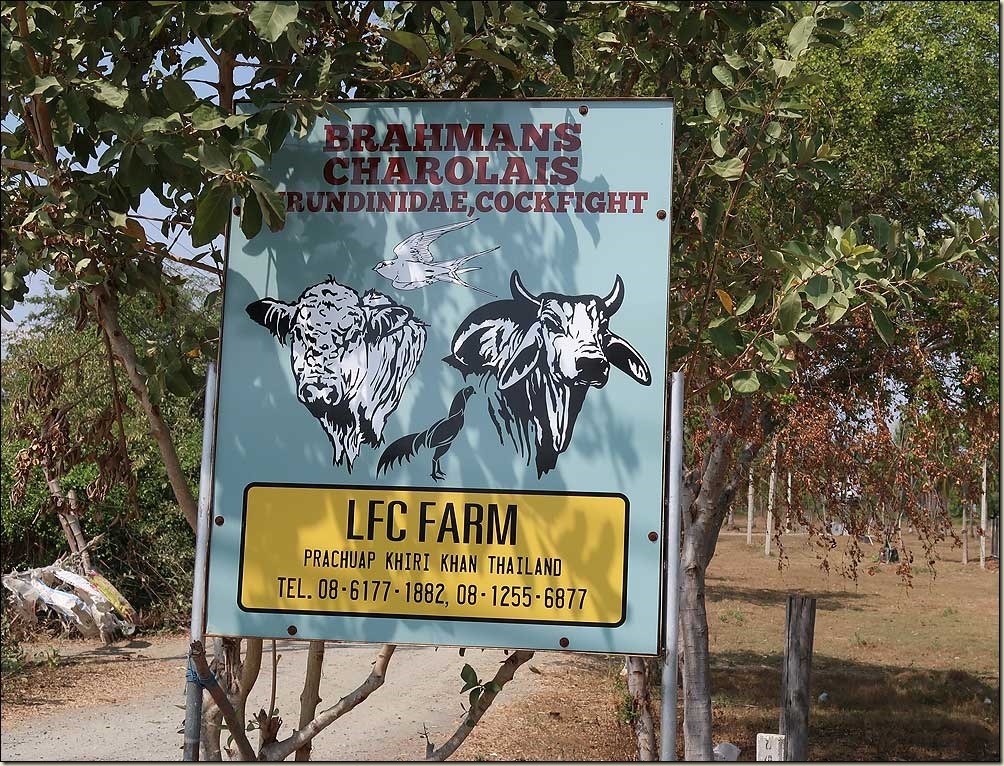 Brahmans, Charolais, and cock-fighting — this farm has it all!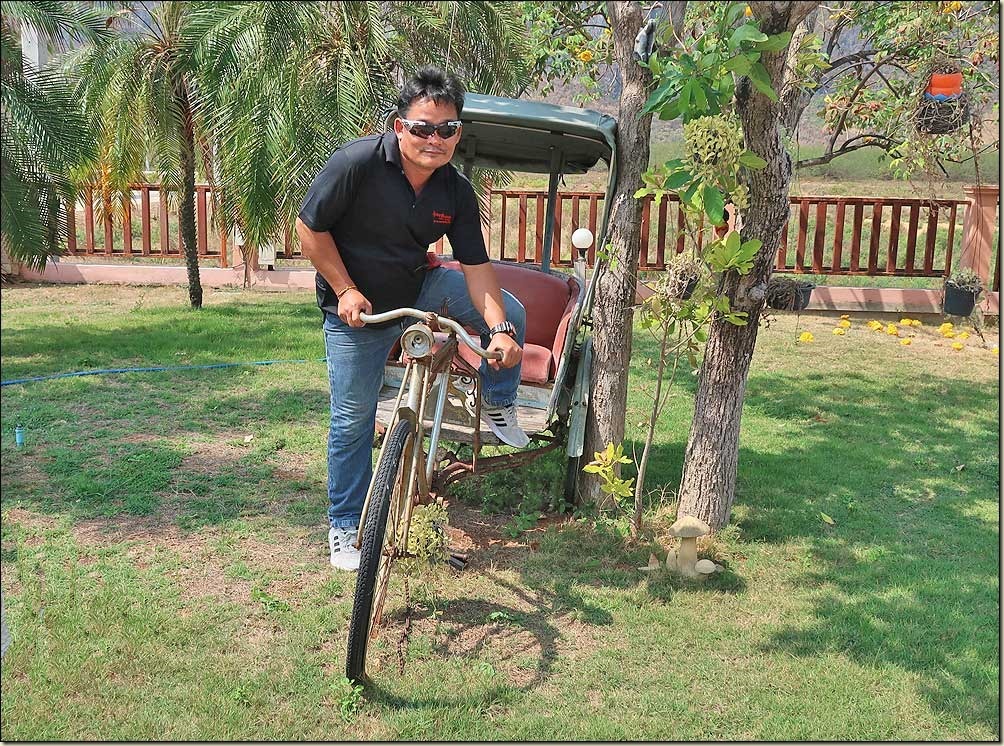 Mr. Pree considers trading in his luxury van for a bicycle tuk-tuk!

Some Thai families are doing very very well….perhaps the shrimp business is excellent?!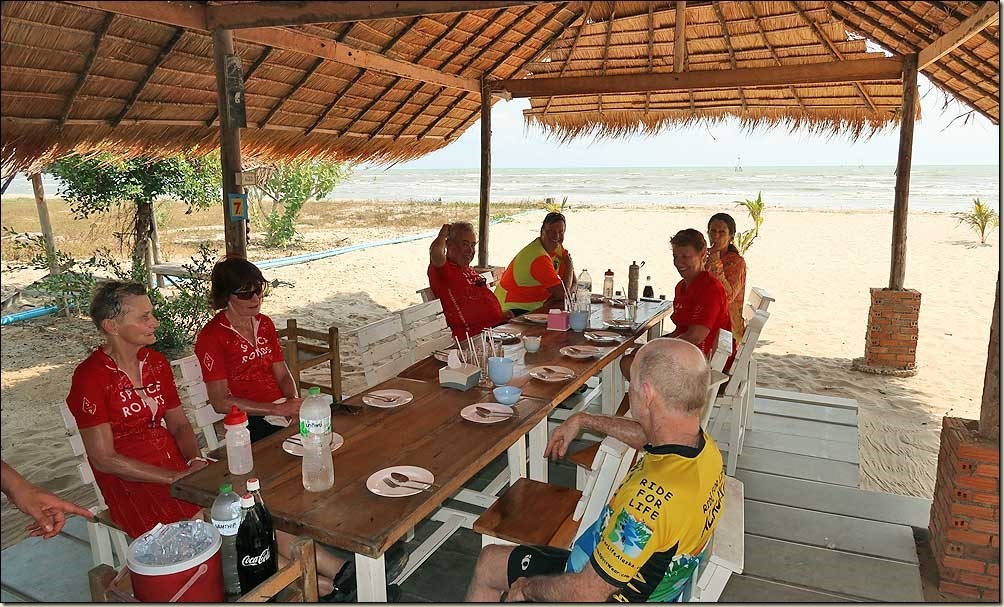 We stopped for a seaside lunch with a refreshing breeze blowing!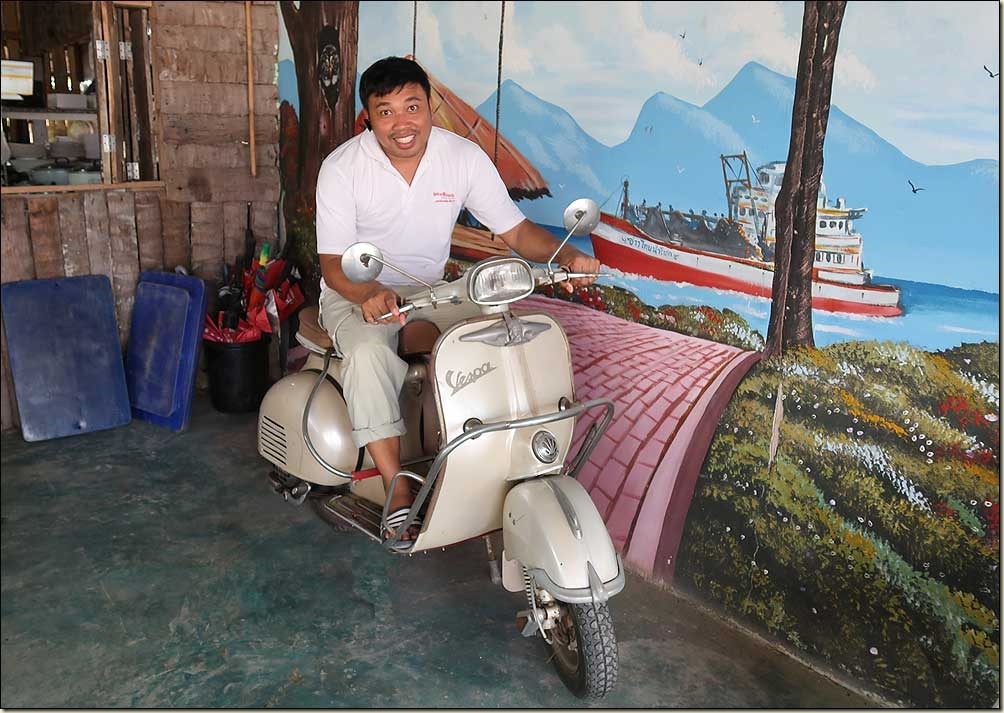 Oh no! Now Mr. Rin considers escaping on a Vespa!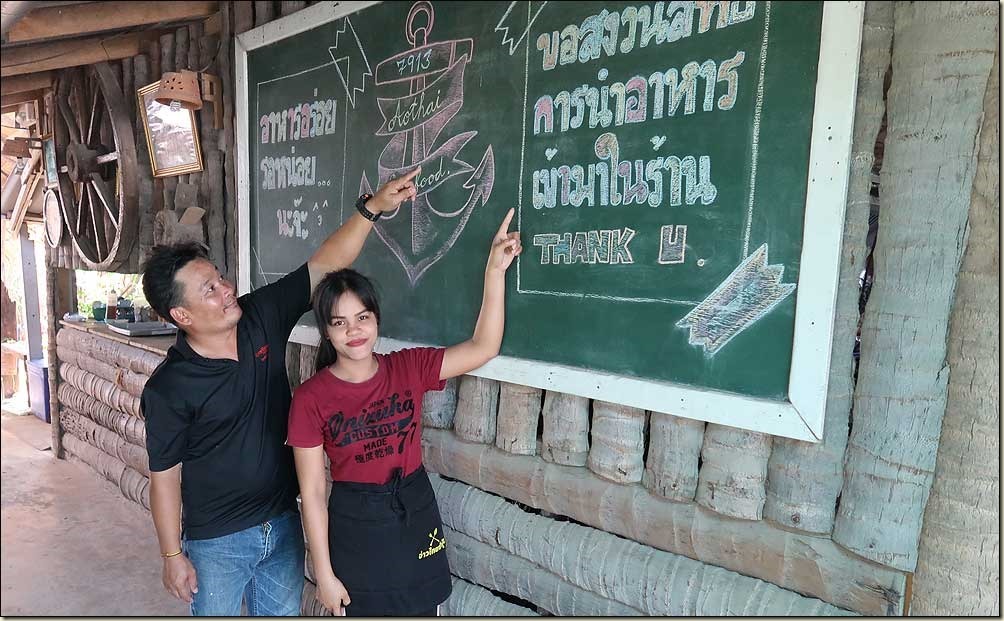 Mr. Pree and our restaurant helper point out "thank you". We have all learned the Thai phrase for thank you, very important!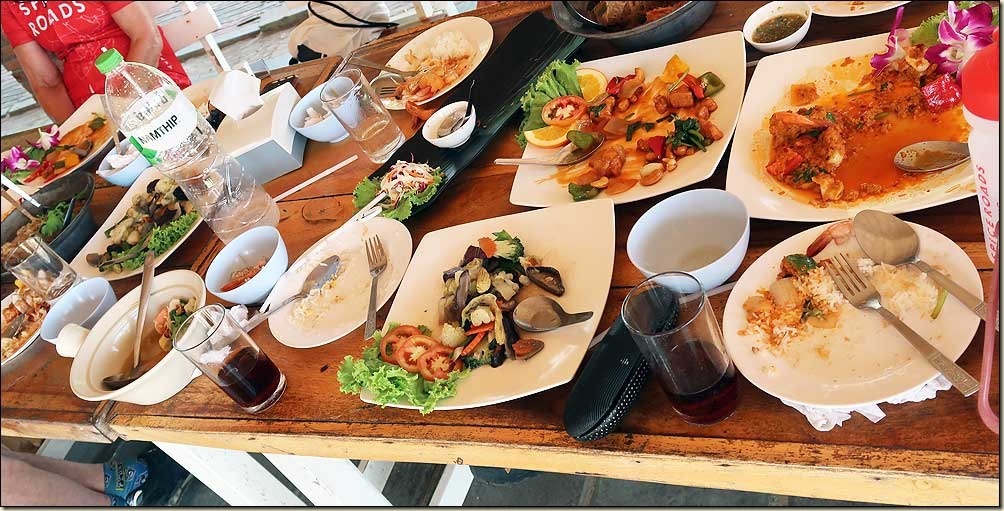 Lunch was another big success. We counted seven different dishes! And we consumed them, for the most part.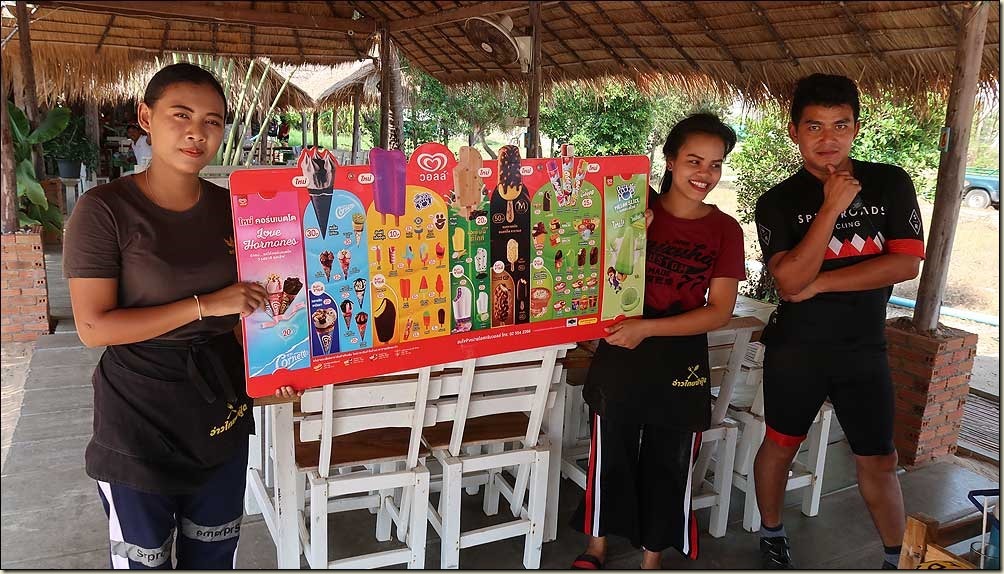 But there is always room for an ice cream bar. The waitstaff brought a photo board to help us make our decisions.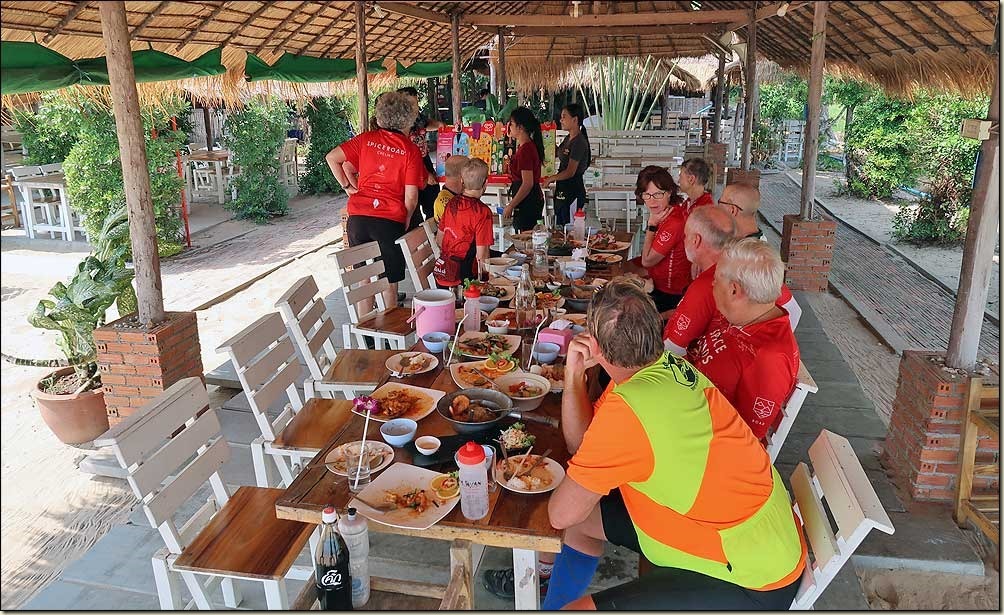 Everyone went up to the photo board to excitedly make their selection.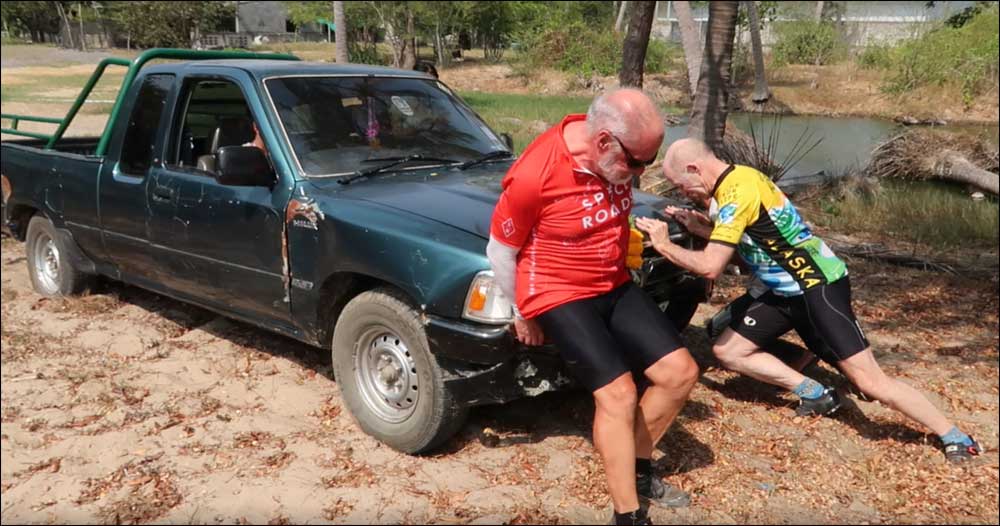 Watch some of the Spice Rods our He-Men help out some stranded Chinese New Years picnickers here.!!!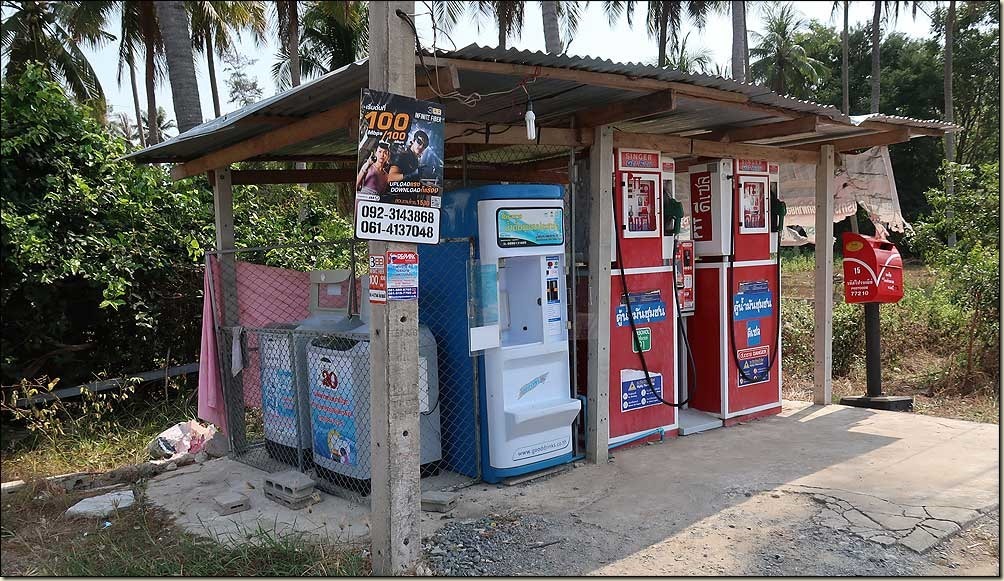 One stop shopping: washing machine and dryer on the left; purified water in the middle; and your choice of diesel or regular gasoline on the right. Bring your quarters!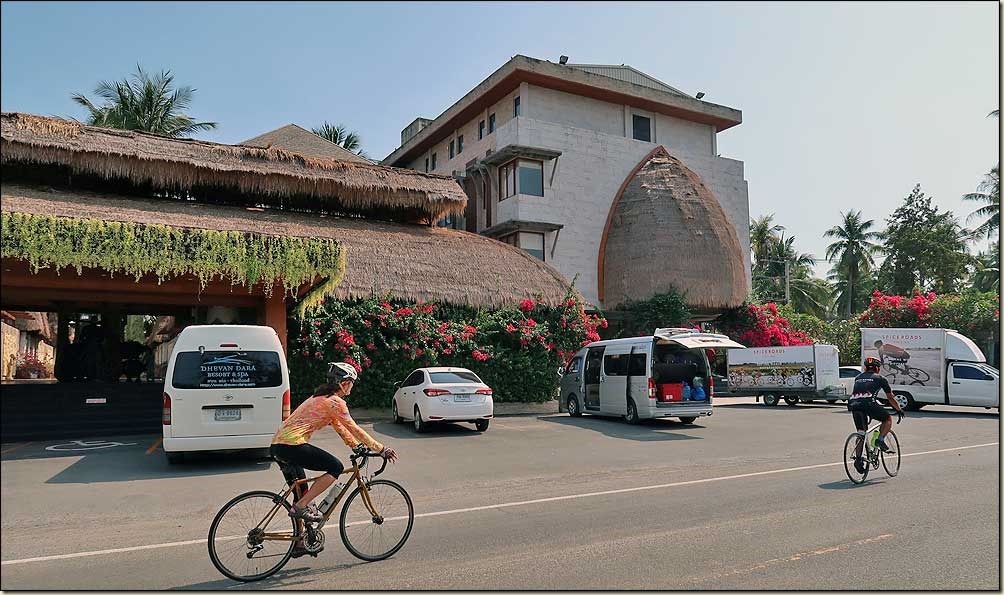 Happily we had a very short ride after lunch to our hotel, the Dhevan Dara Beach Villa.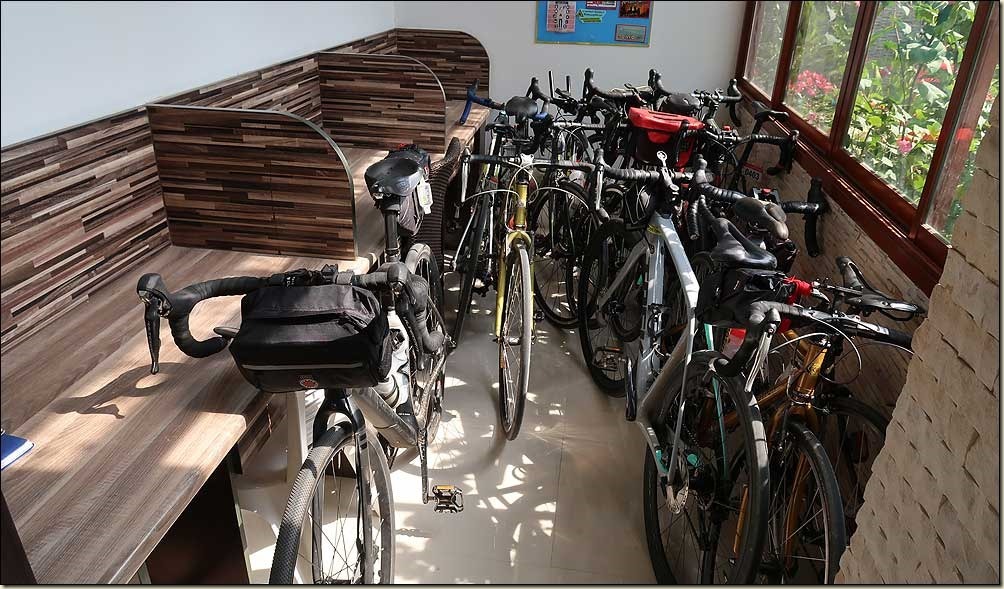 The bikes went into the former business office for safekeeping.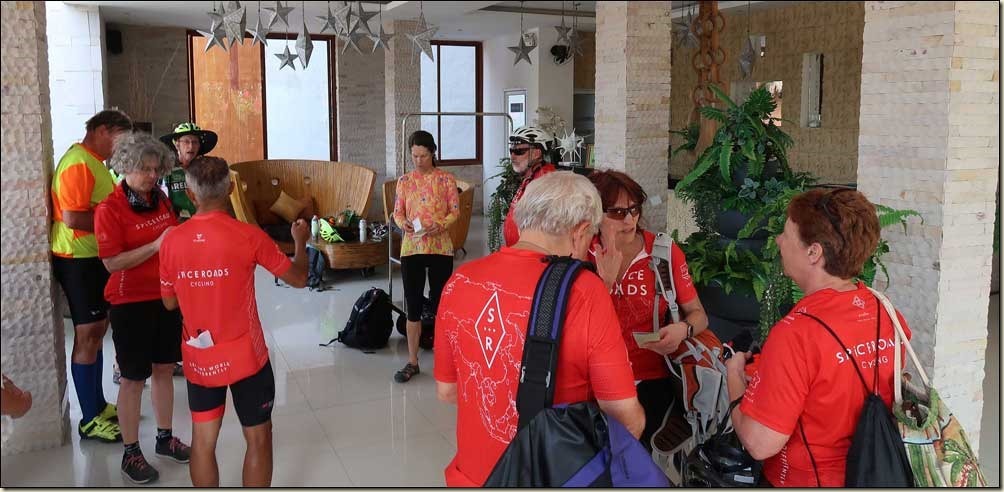 We enjoyed our welcome drink and Woody sorted out the keys.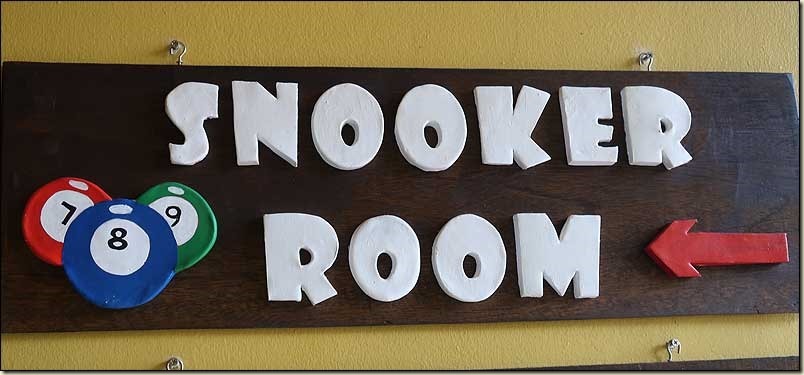 Might be a British influence because they have a snooker room! Anyone up for a little game of snooker?

Little cabana shade houses await us on the beach.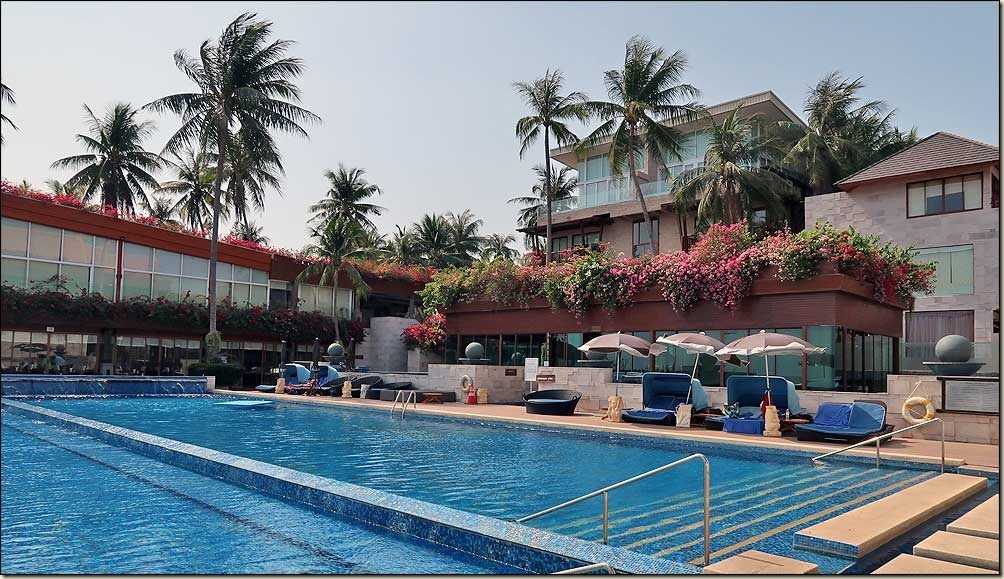 The pool is inviting so let's relax! Some of us wanted to go back to the National Park to go bird-watching, but it turns out the park  hours are shortened today for the Chinese New Year!