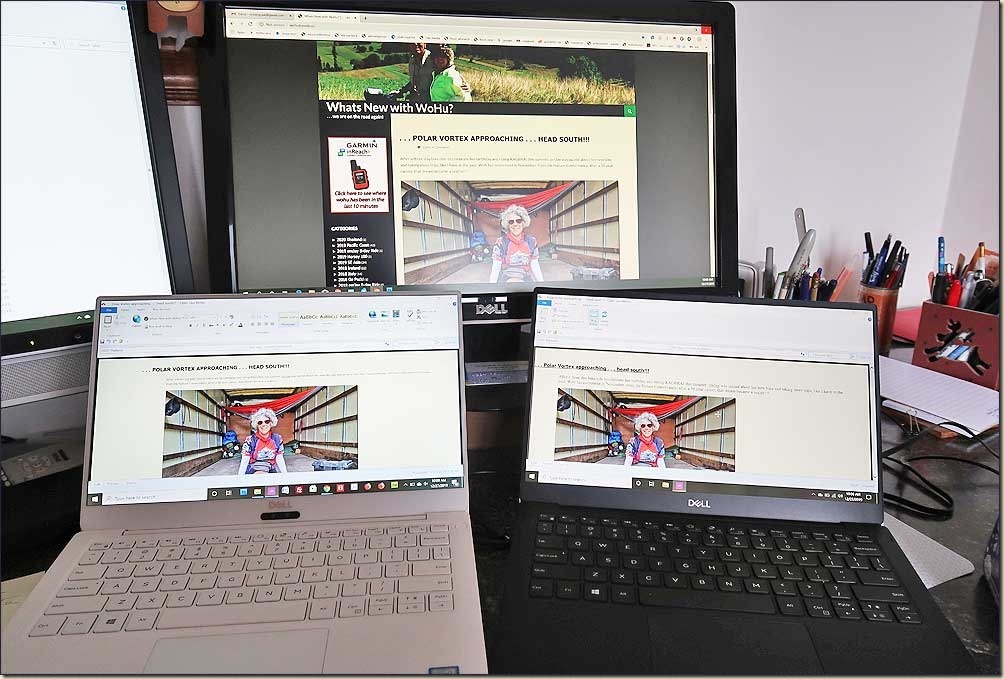 And we are off!! With a server at home, plus two laptops and two cellphones and a tablet on this trip, we should be covered for all our technological needs!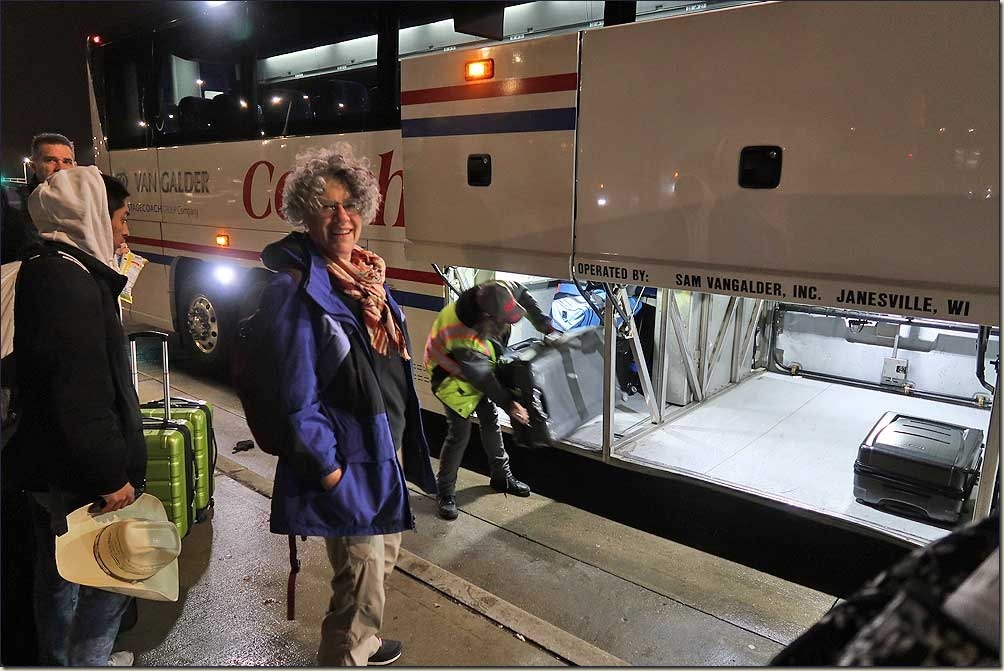 It was verrry early at the bus stop. Our driver is behind MJ loading our bike cases into the bus. They are surprisingly easy to move.
An otherwise tedious bus ride was brightened by this early morning disco laser show and accompanying music. We were waiting for John Travolta to make a surprise entrance!!!!
After a two and half hour bus ride, we were at O'Hare. Soon we would be on this big rig. Watching for our bikes to be loaded.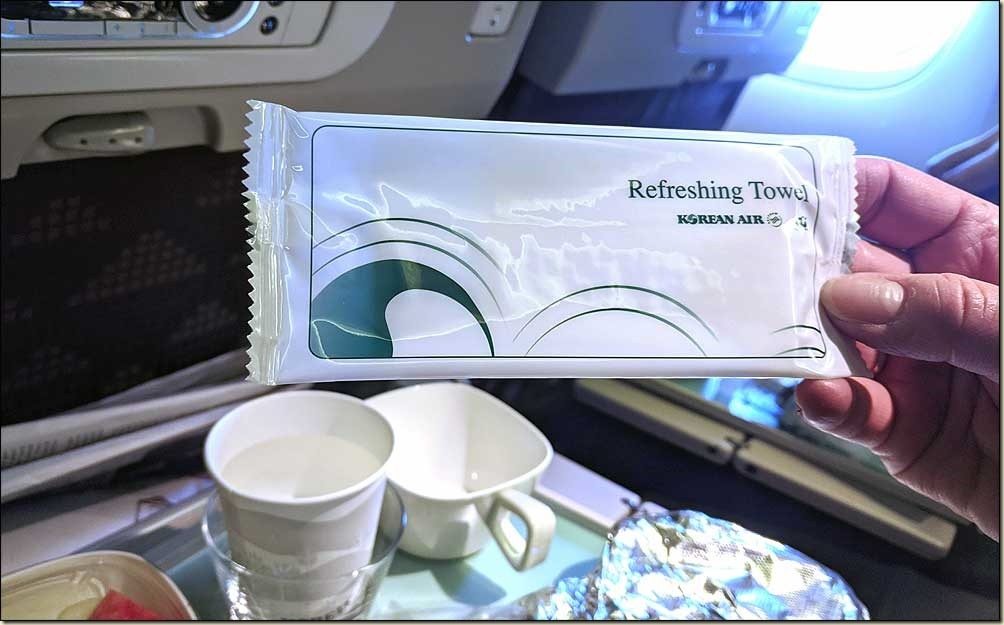 Korean Air is a classy airline, including "refreshing towels" as a nice touch!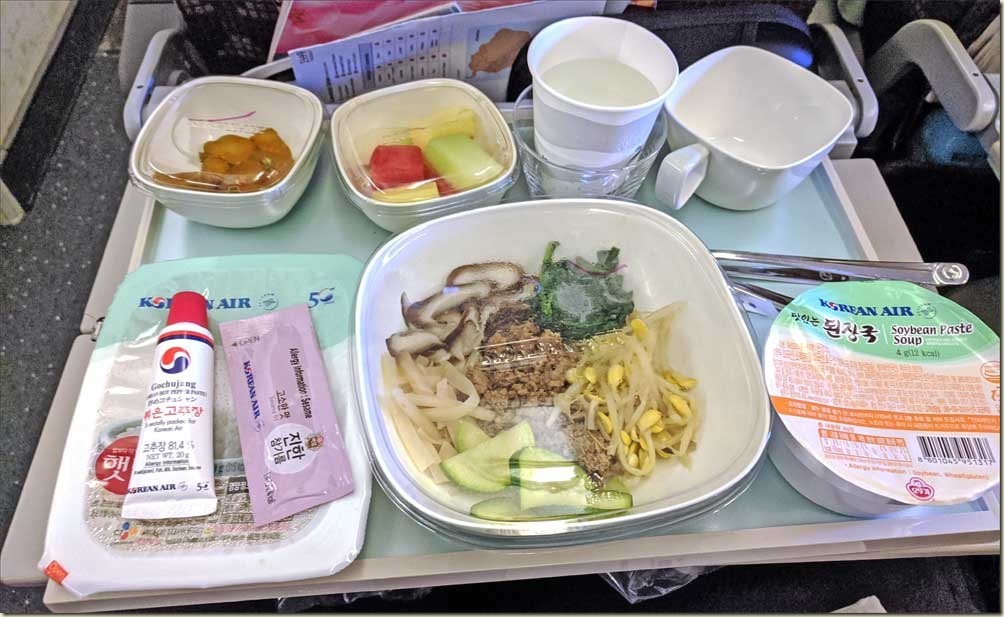 Rick dove right in with an Asian inspired lunch.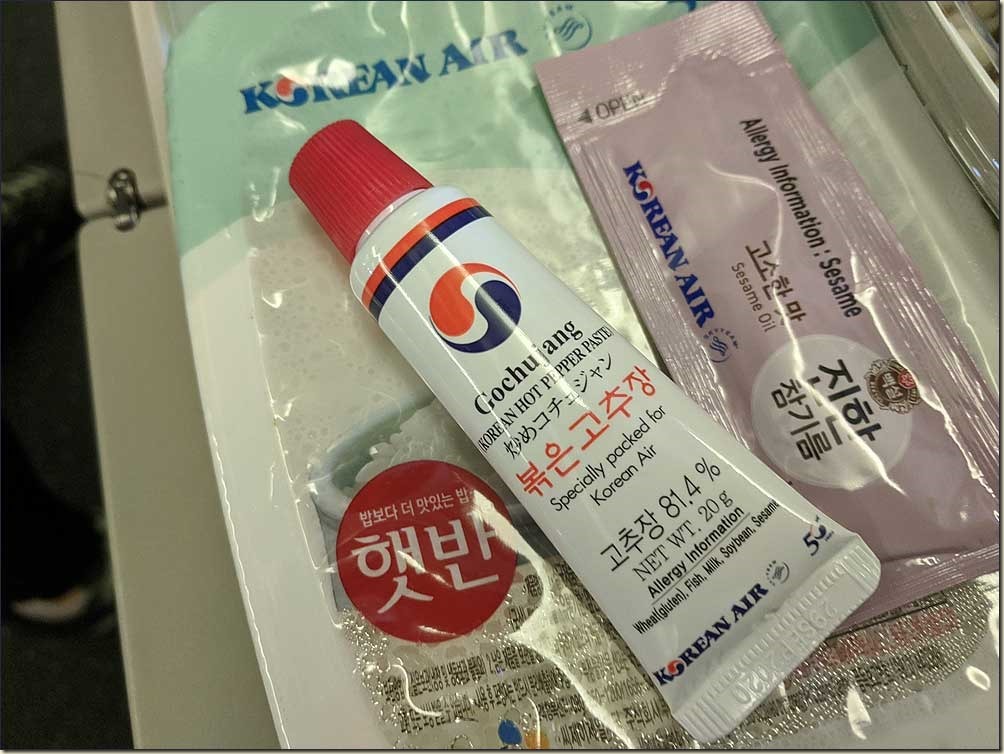 . . . including a tube of spicy hot sauce, enough  to last the whole trip!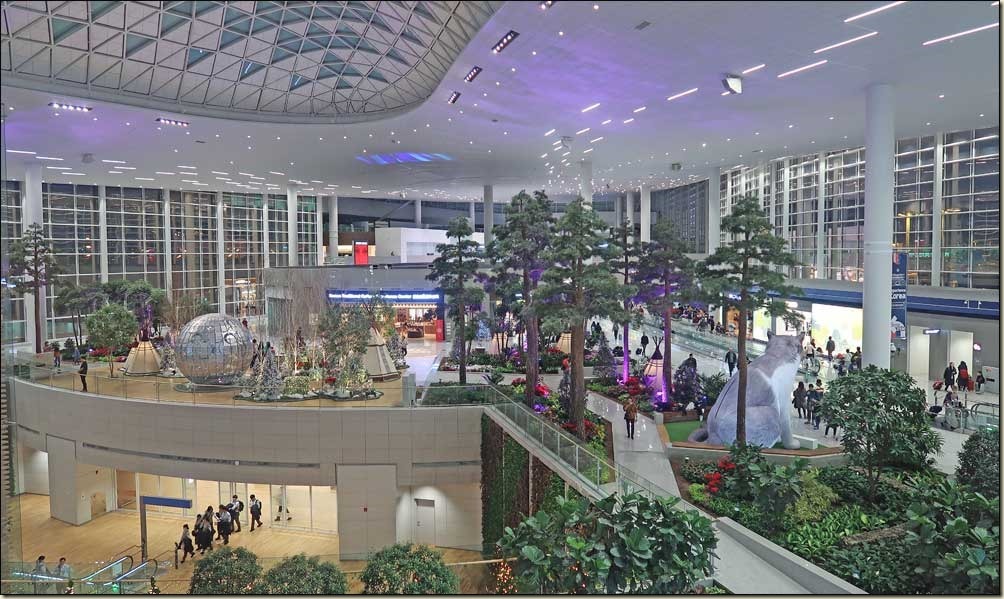 A short 14 hours later, we found ourselves in the beautiful  Incheon airport just outside of Seoul, South Korea.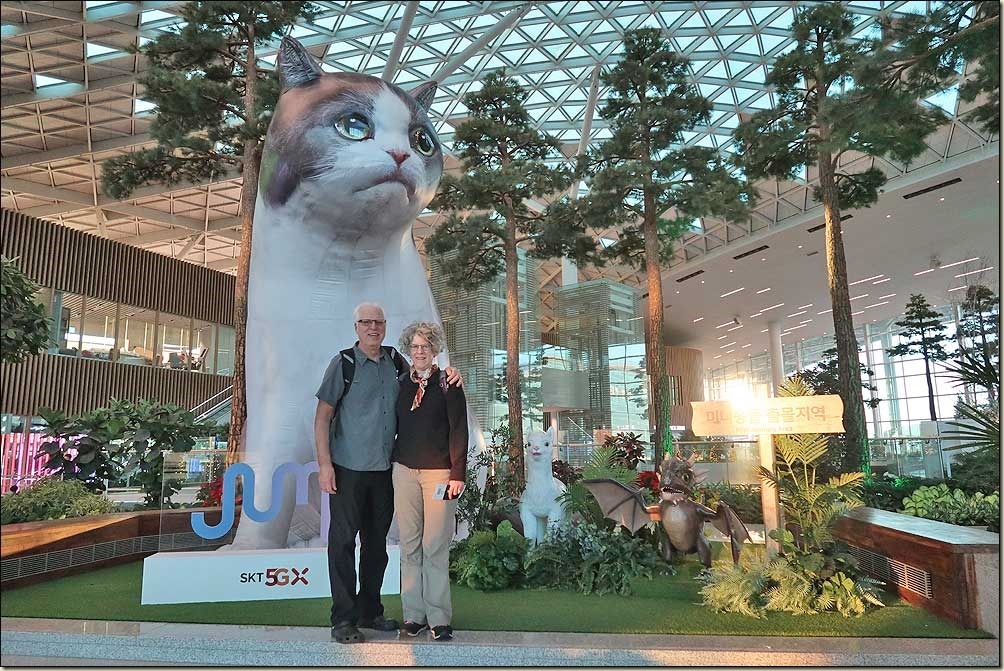 A young lady representing the 5G company took this photo of us by their corporate mascot.  Here Kitty Kitty Kitty! I think we will be having nightmares now.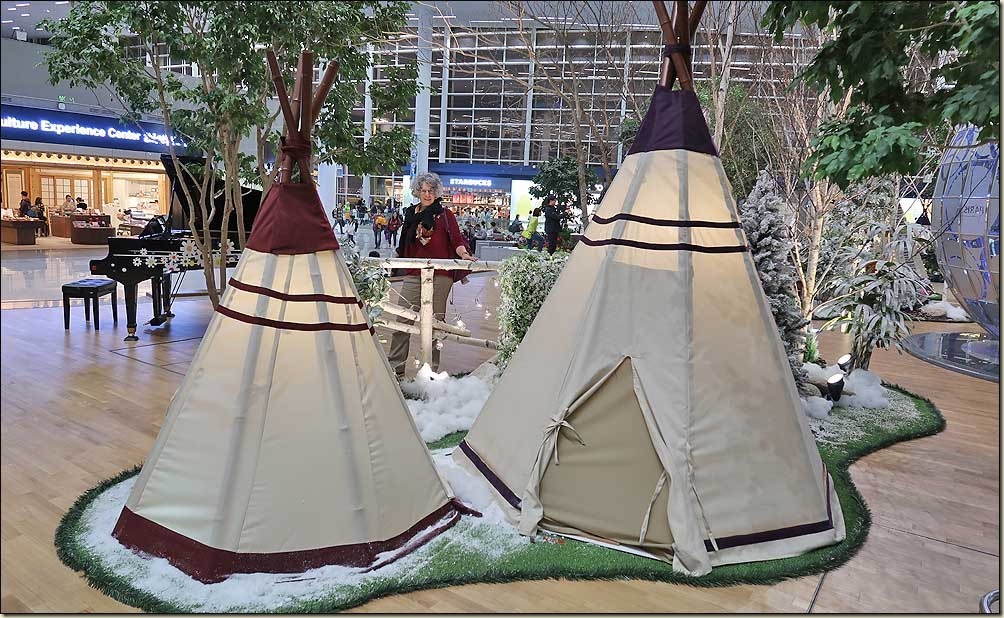 MJ enjoys the holiday decorations, complete with snow, birch trees and tepees. Think they might be catering to western tourists, eh?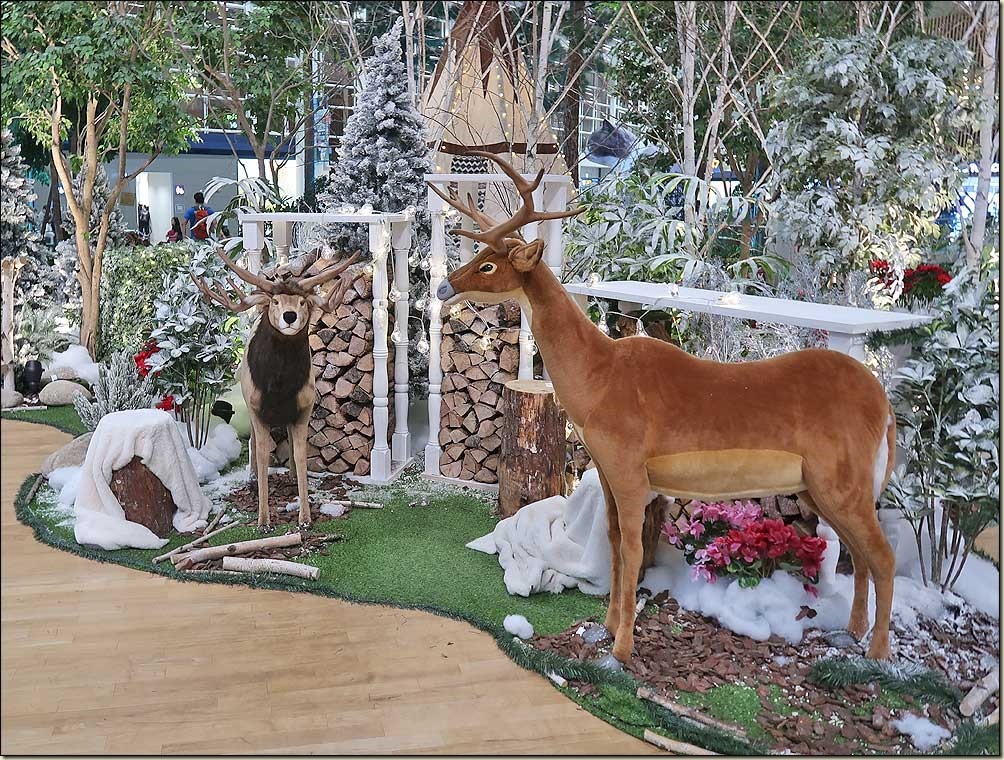 A white tail deer seems to dwarf the reindeer (caribou) in size. Now is that right?!
Past the giant cat and holiday decorations, we headed up to the Incheon Airport Transfer Lounge to relax as we waited for our final flight to Bangkok.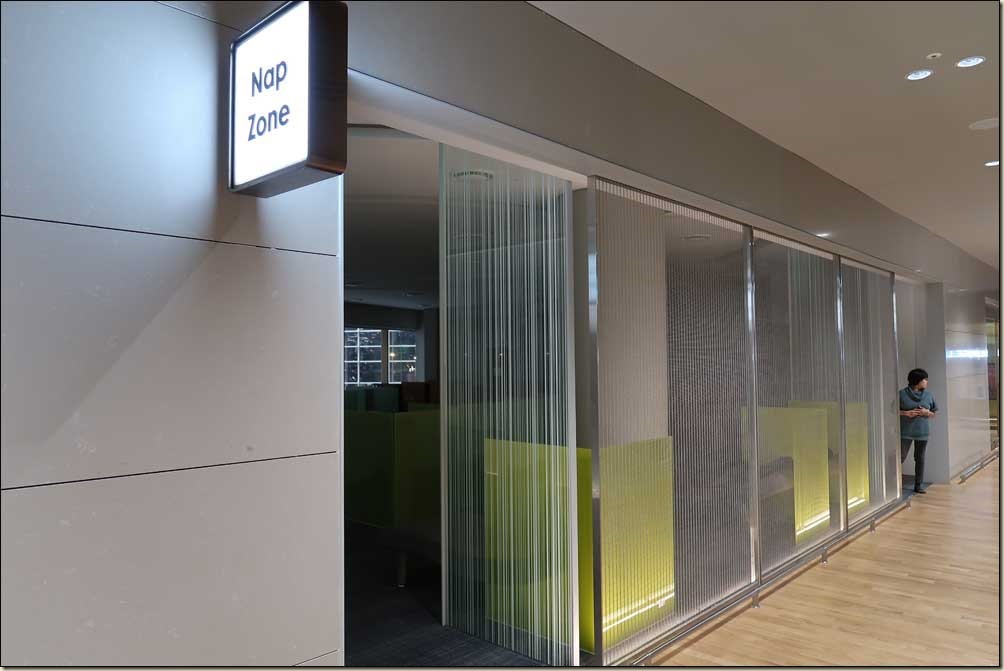 It offered many amenities, including this quiet nap zone with individual settees with charging stations and muted lighting.
For the livelier western travelers,  please feel right at home with a Blue Moon pale ale!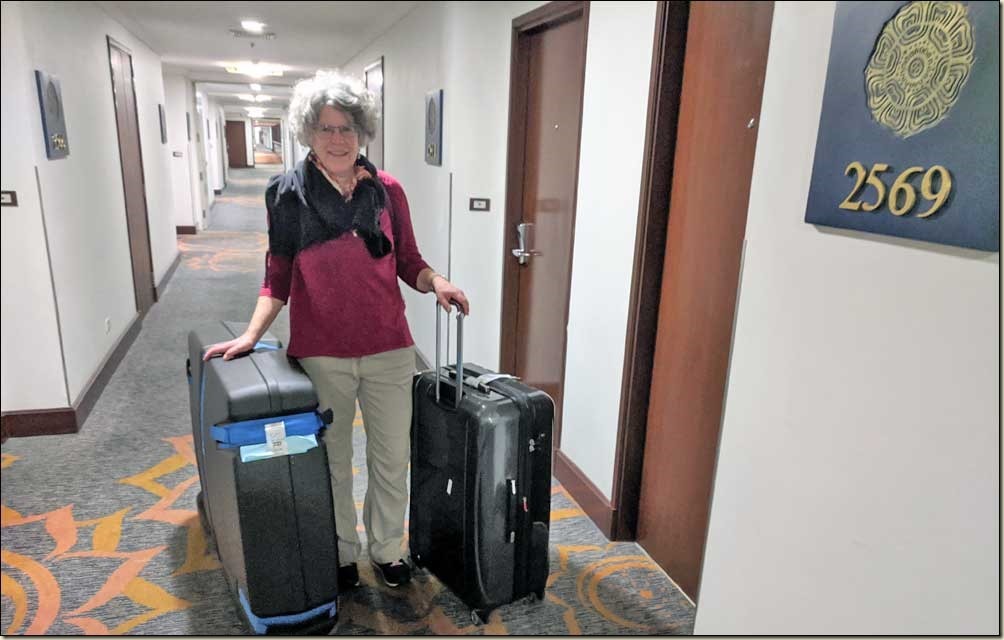 After 30 plus hours of travel, MJ wheels her bike box and luggage up to our room at the Novetel Hotel in Bangkok.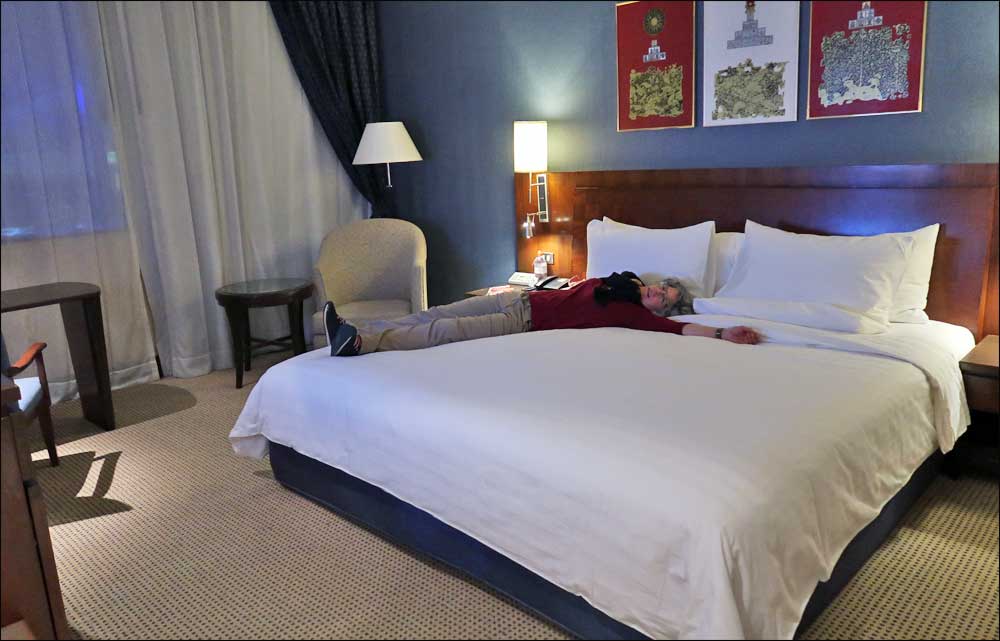 Finally, sleep in a real bed with pillows! Ahhh.