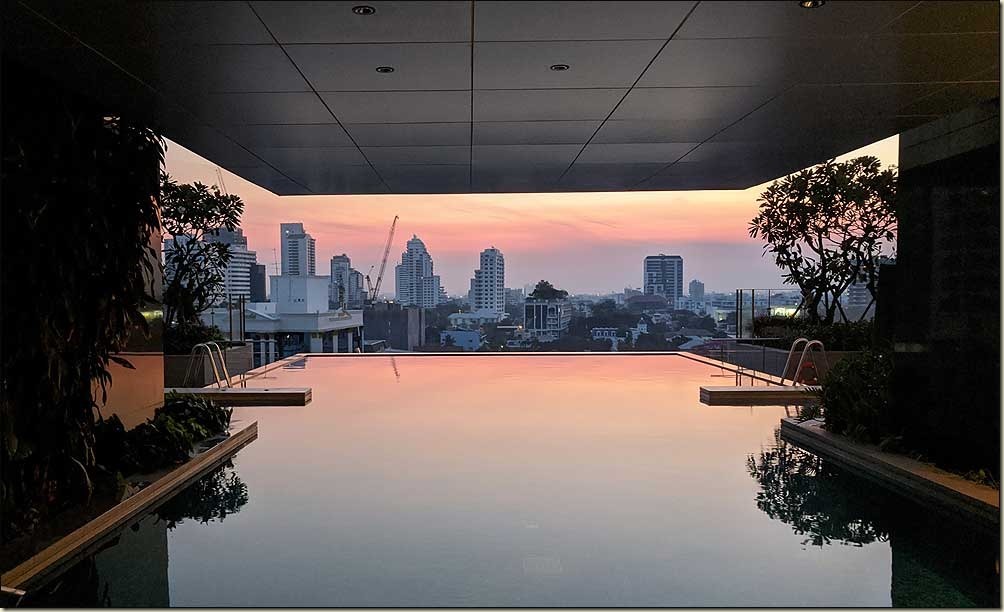 Good morning Bangkok! Rick gets up early, and here is what he sees in the Bangkok dawn from the breakfast area next to the infinity pool.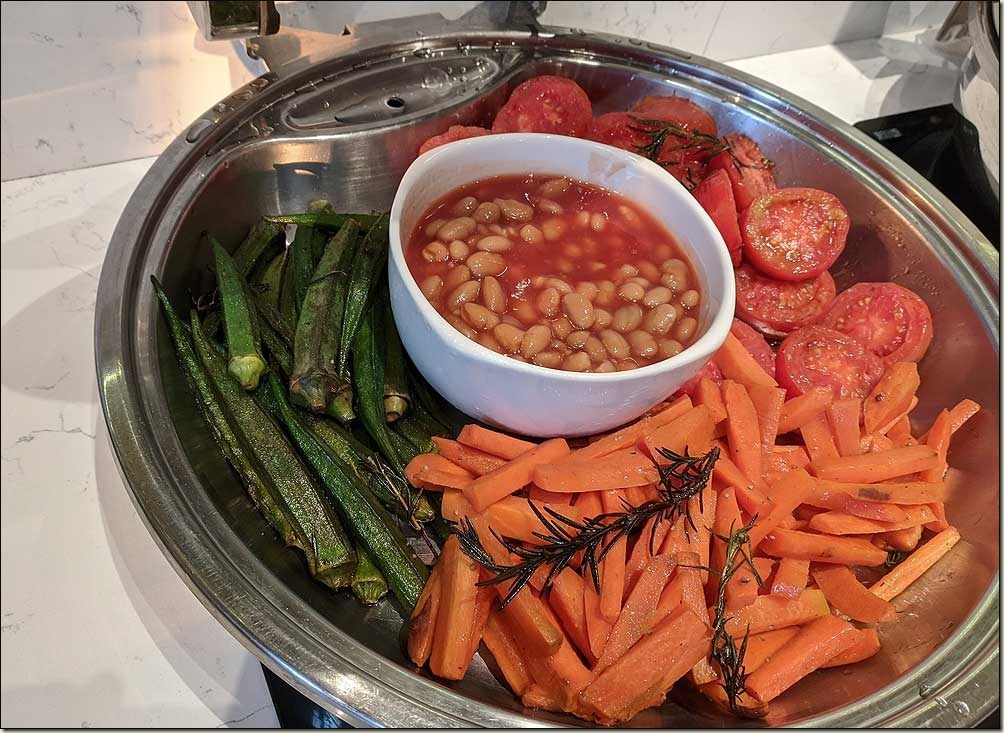 As usual he sends MJ enticing photos of breakfast options, which today features one of her faves, okra!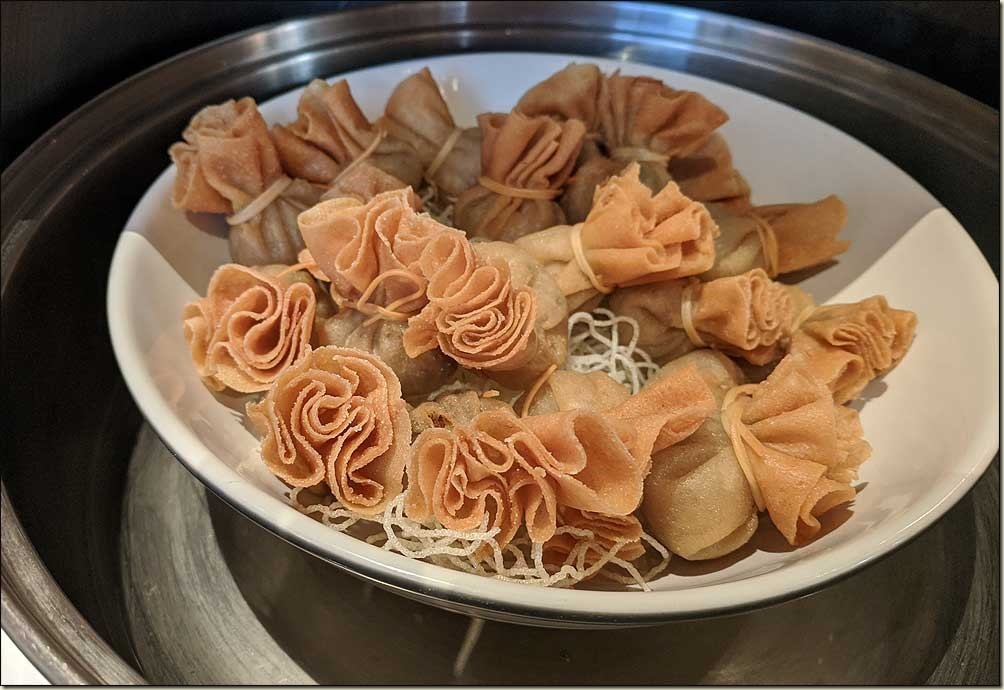 The special of the day was these cute little pork bundles with a sweet and sour sauce!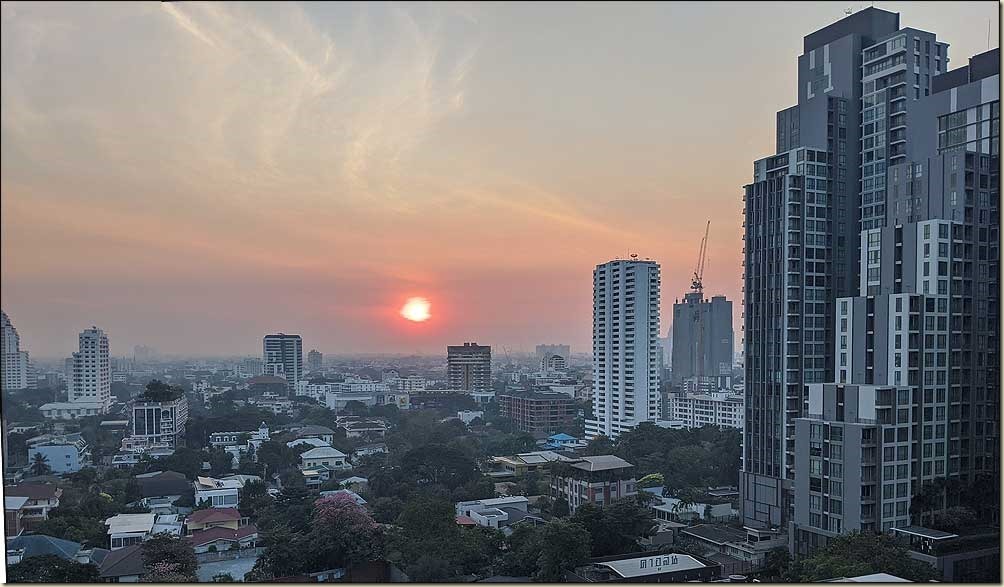 Now MJ is getting up, and here is what she sees from the hotel room window.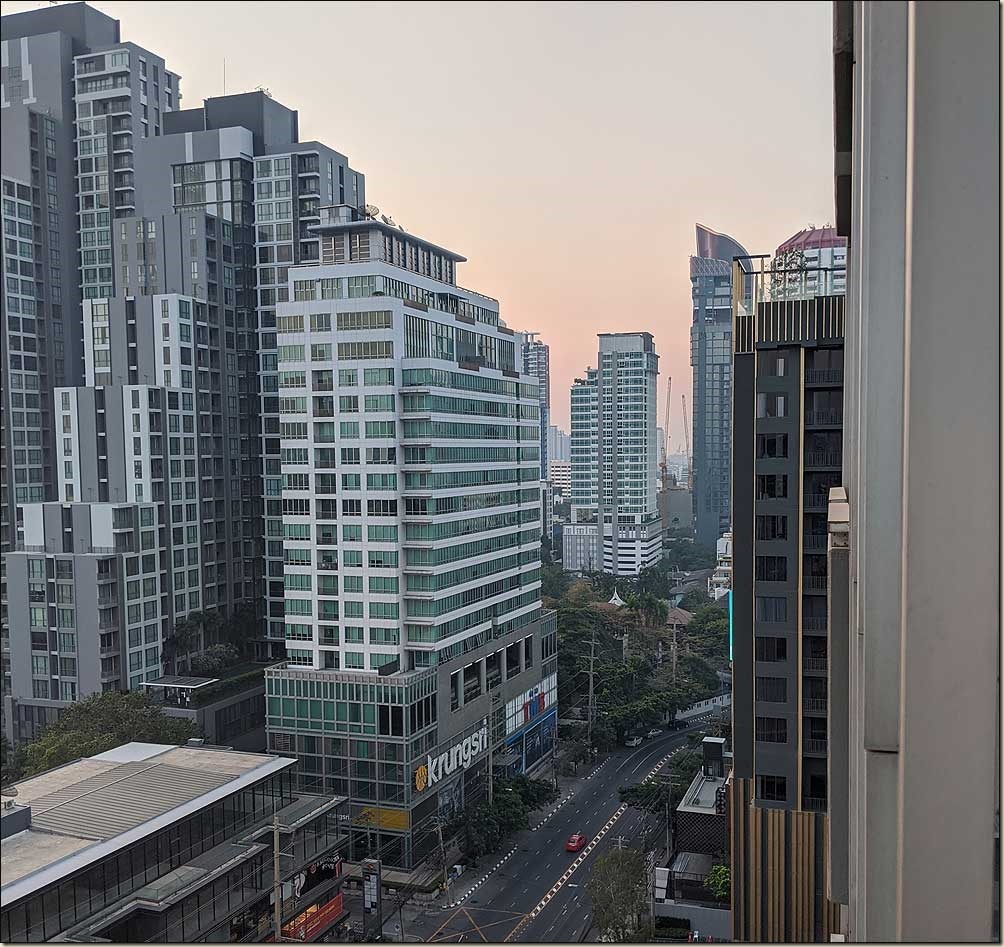 Looking up Sukhumvit Road from our room. Big city!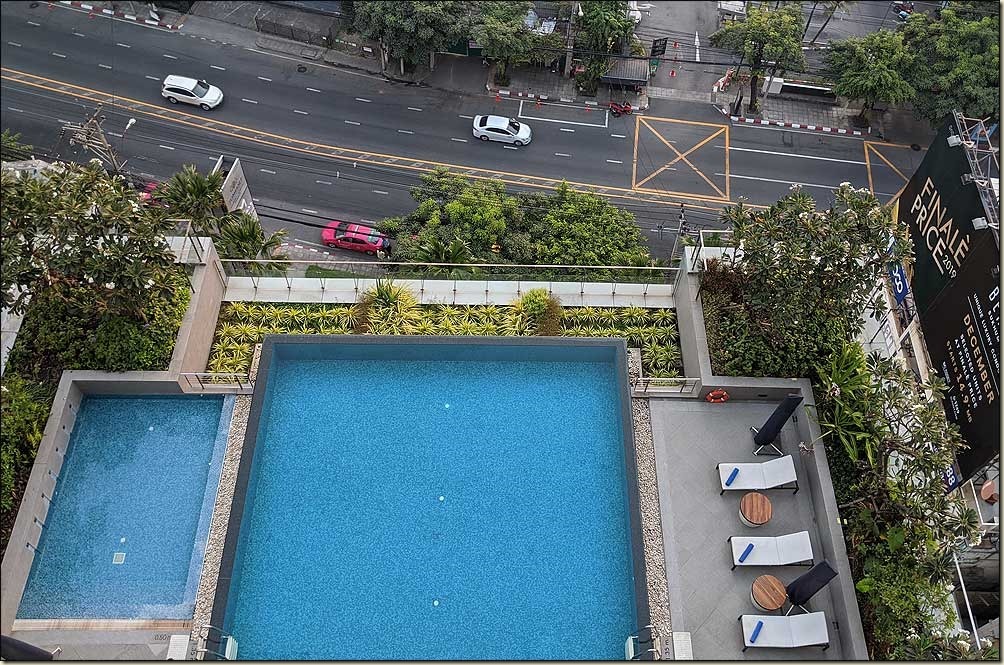 Also from our room, looking down from the balcony to the pool on Floor 9. Where Rick is enjoying breakfast nearby!

Our day's adventure is going to the Chatuchak Market. We get there via the BTS –Bangkok Mass Transit System, which is an elevated train built in 1999. Smooth and nice! The low roofs you see in the foreground are the Market.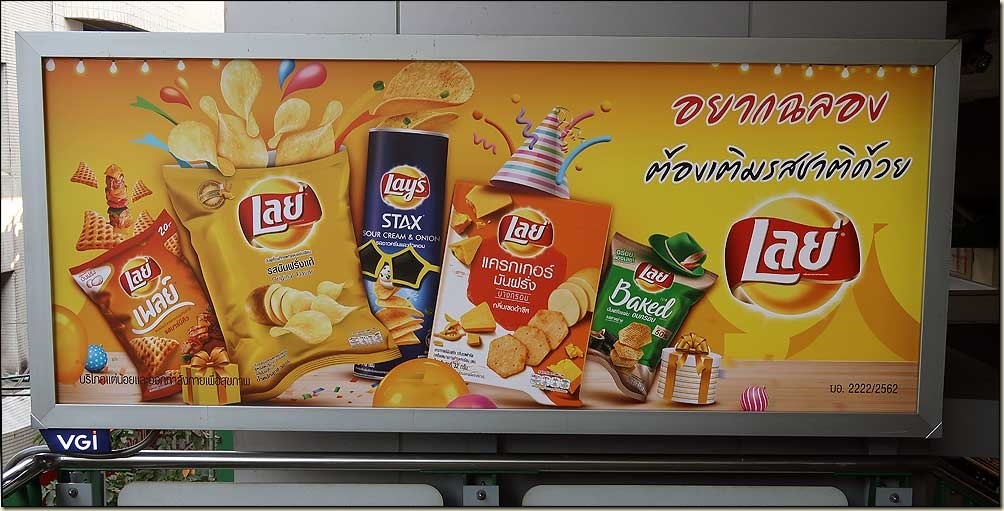 Lay's Potato Chips have prominent marketing here in Bangkok!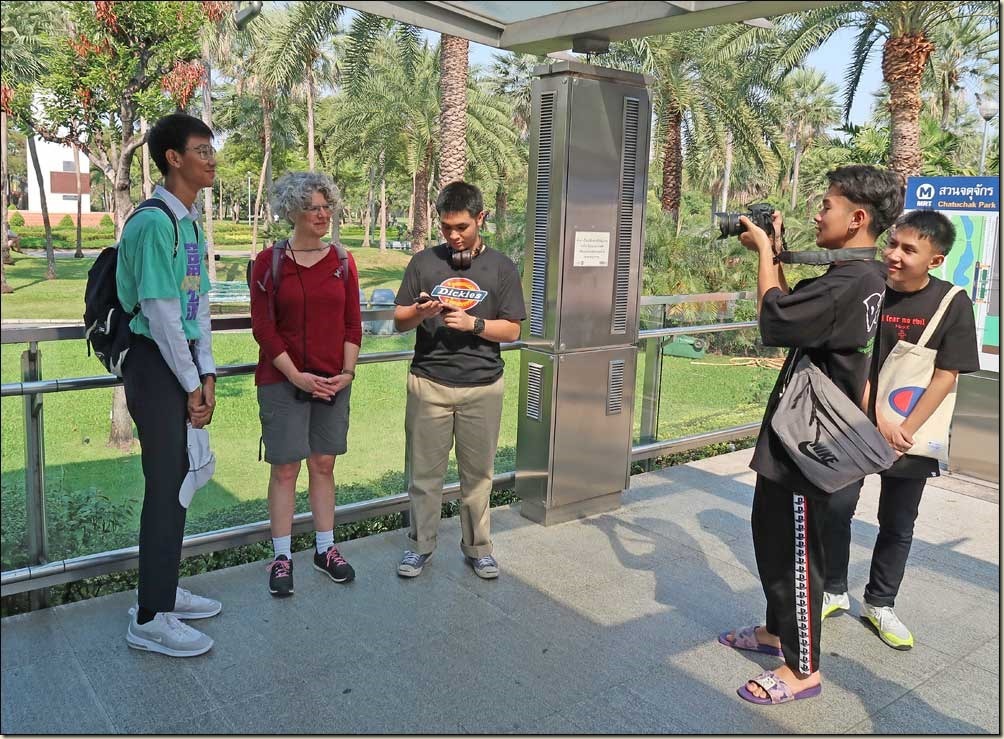 While we are waiting to meet our Spice Roads cycling friends, we are approached by a group of high school students who ask to interview us. "What do you think of Thai food? Do you like it? Why?" and "Do you like the Thai people? Why?" Later we learn that this is a common project to help young people improve their English skills.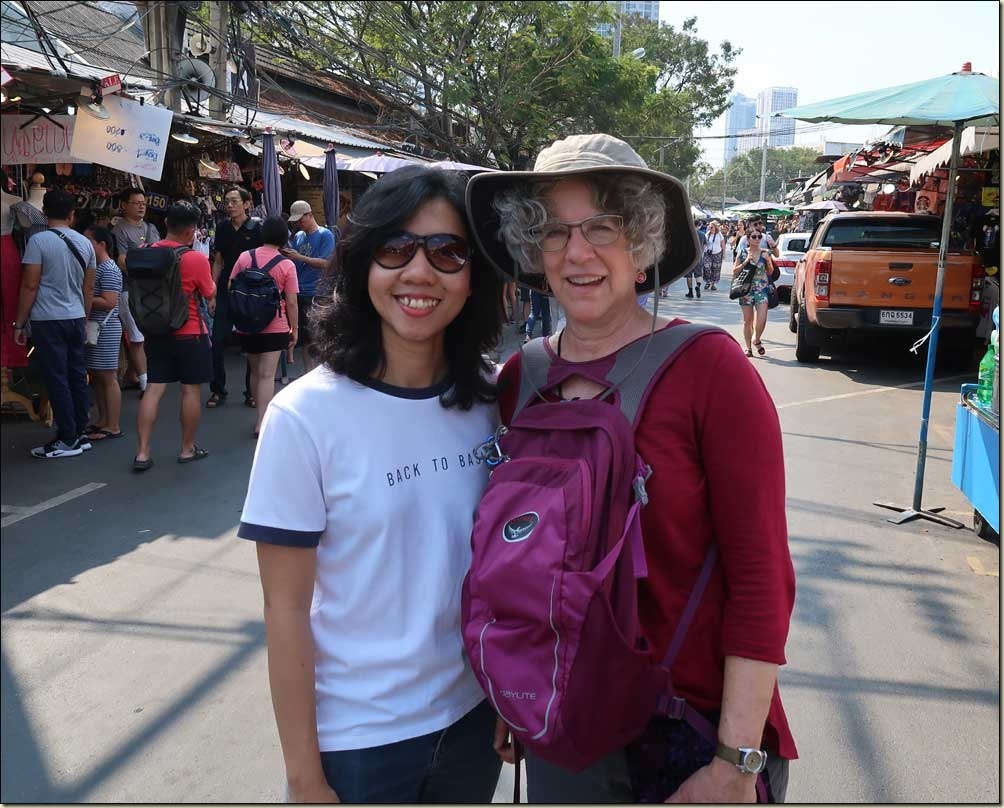 We meet up with Bow who guides us through the busy market. She has warned us about possible pickpockets, so MJ ceases to be a hipster and wears her backpack backwards for safety.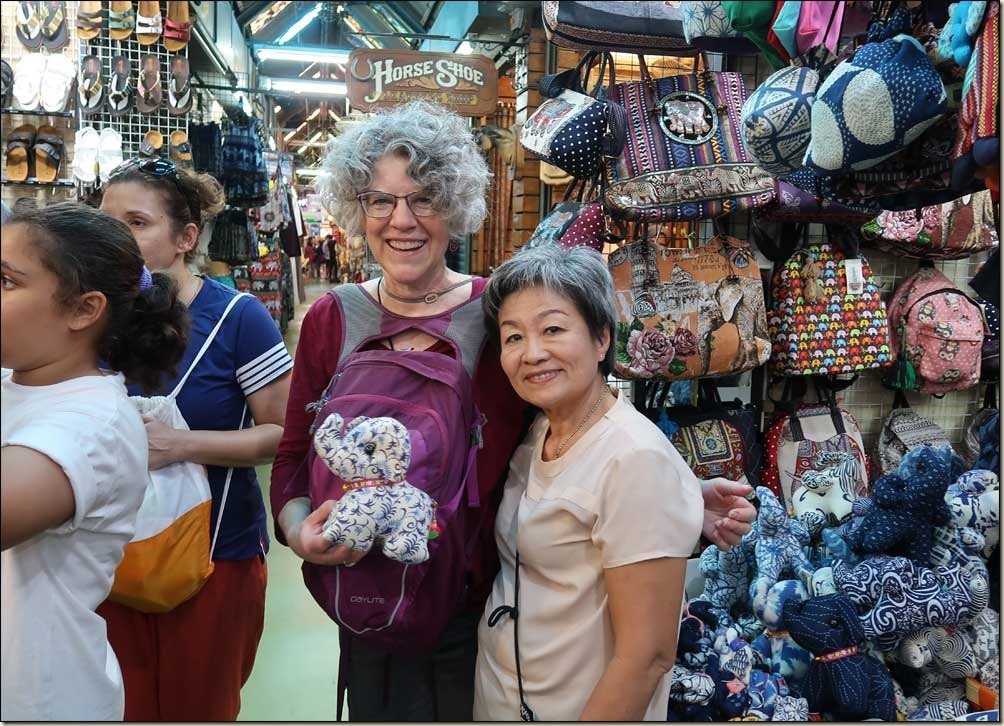 MJ makes friends with a lovely shopkeeper and buys a few items!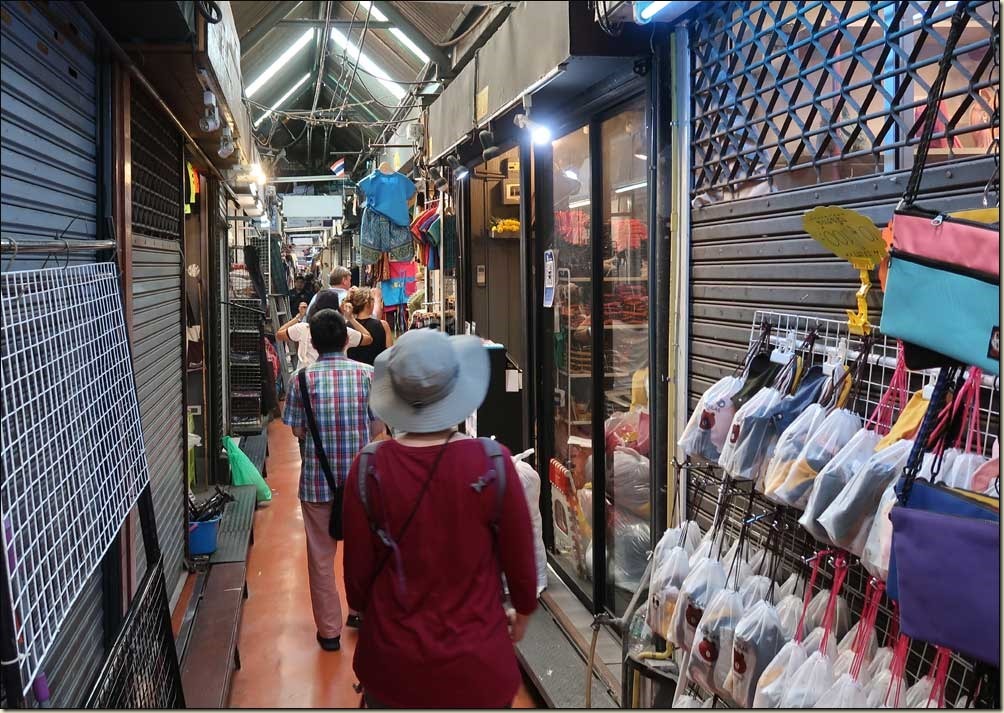 There are some 15,000 booths at Chatuchak Market. Everything you can imagine and more. Narrow aisles go between rows of booths.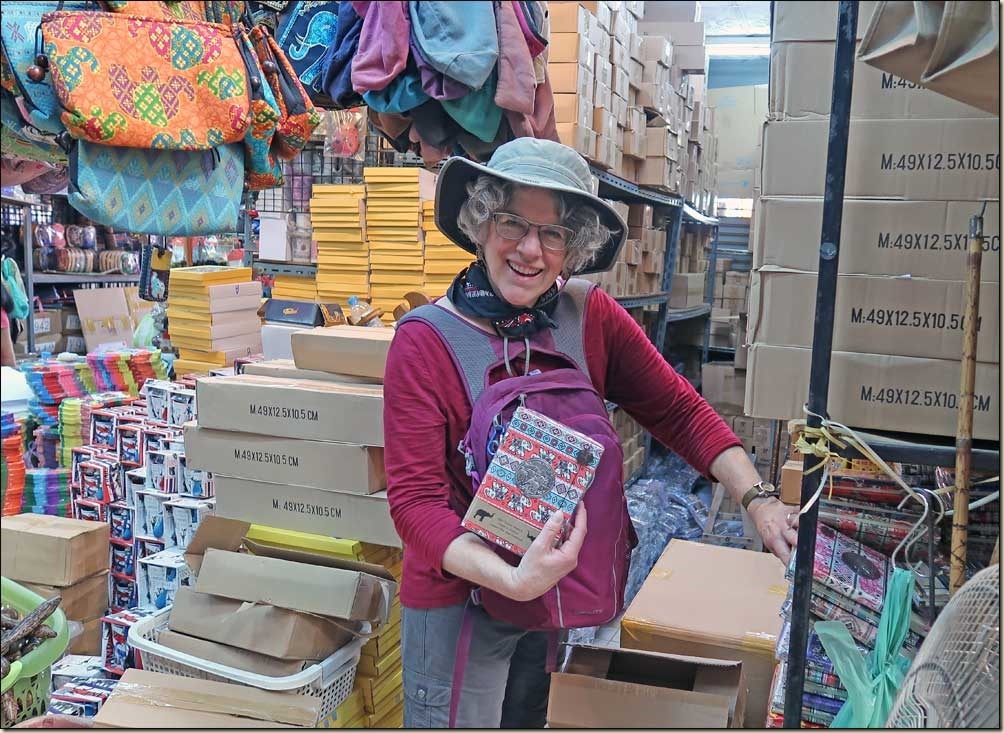 MJ reviews her options for fabric-covered journals.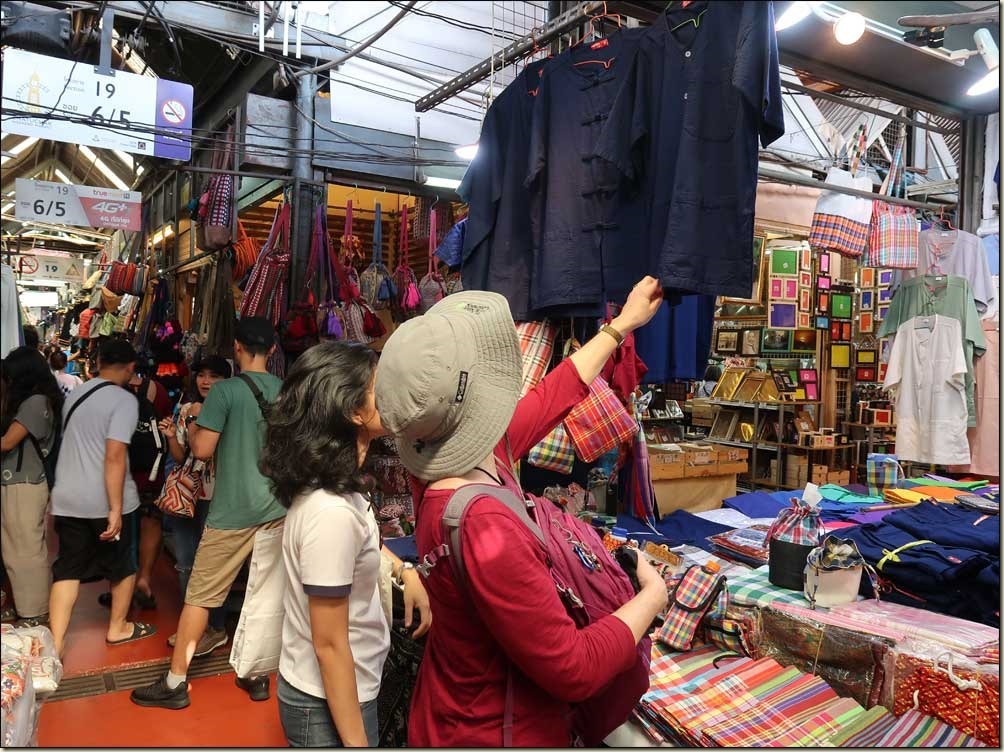 Bow does a great job of explaining what we are seeing. The blue shirts are typical garb for men in parts of northern Thailand.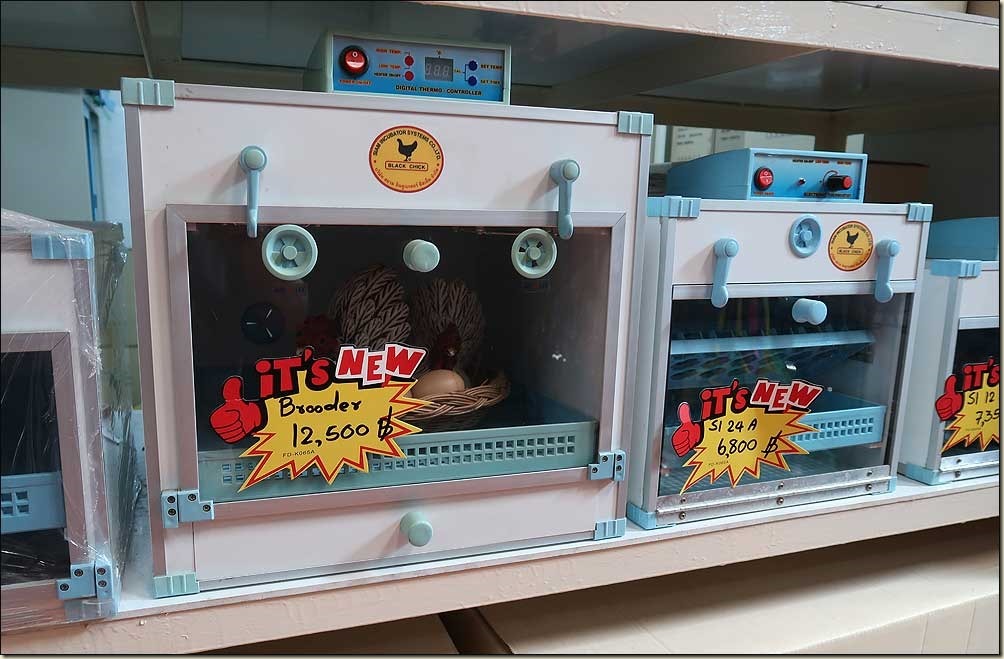 Here is a unique item—you could have a home for roosting hens, right on your countertop!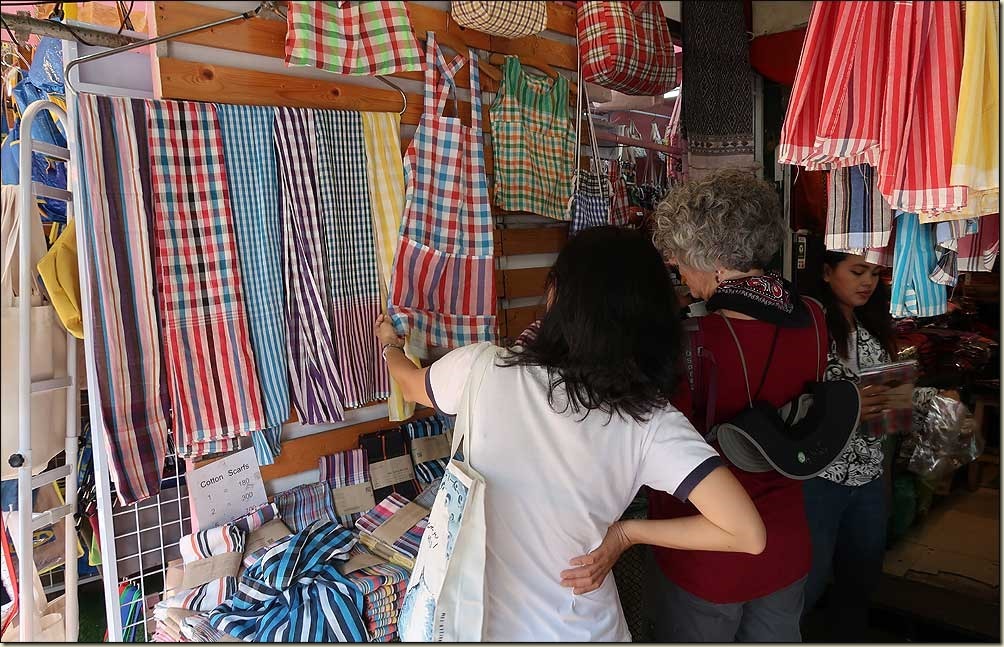 These bright plaid cottons are also typical of the north. We bought some scarves at this nice booth!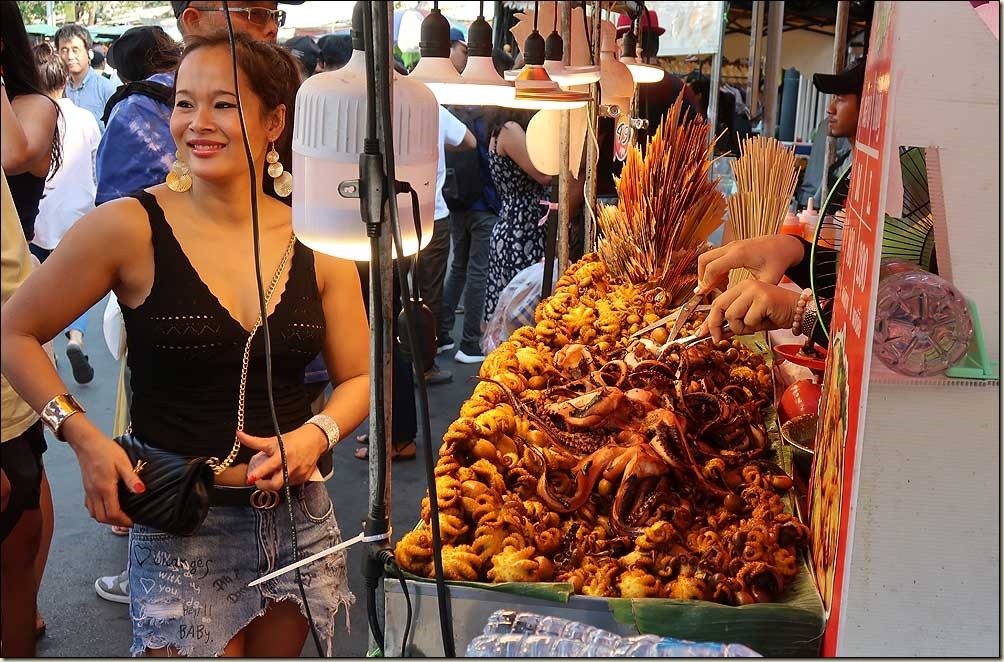 Oh, and there are lots of food booths.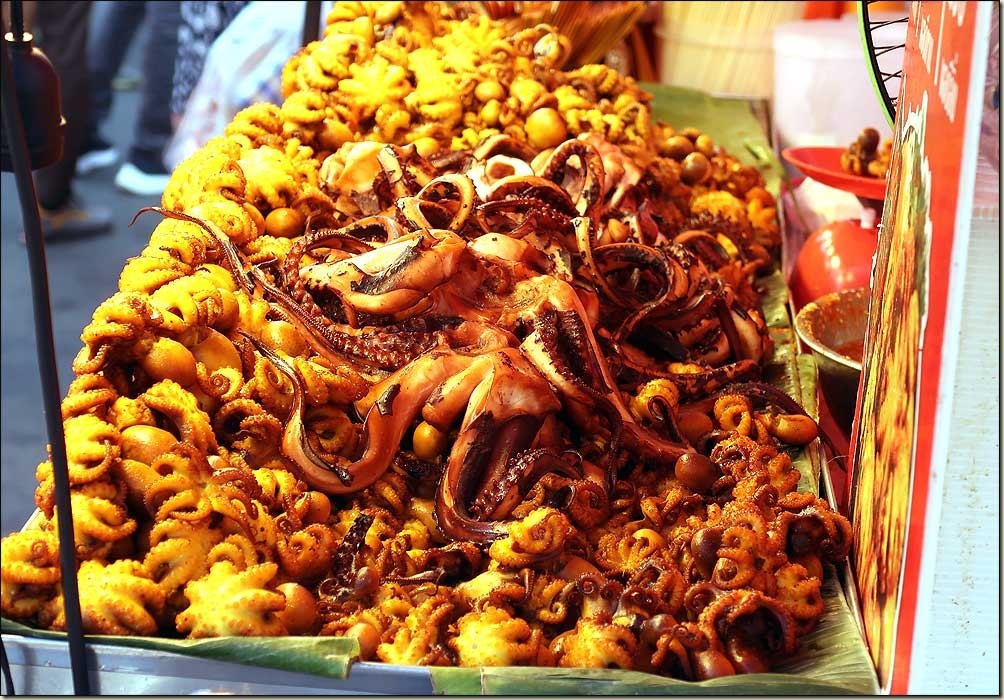 Octopus. Always sad to see them because they are intelligent creatures. Maybe the species is becoming smarter as the less-bright ones are harvested for snacks?
We stop for lunch. MJ enjoys a mango smoothie, and Rick chooses lemon grass tea. Beautiful presentation!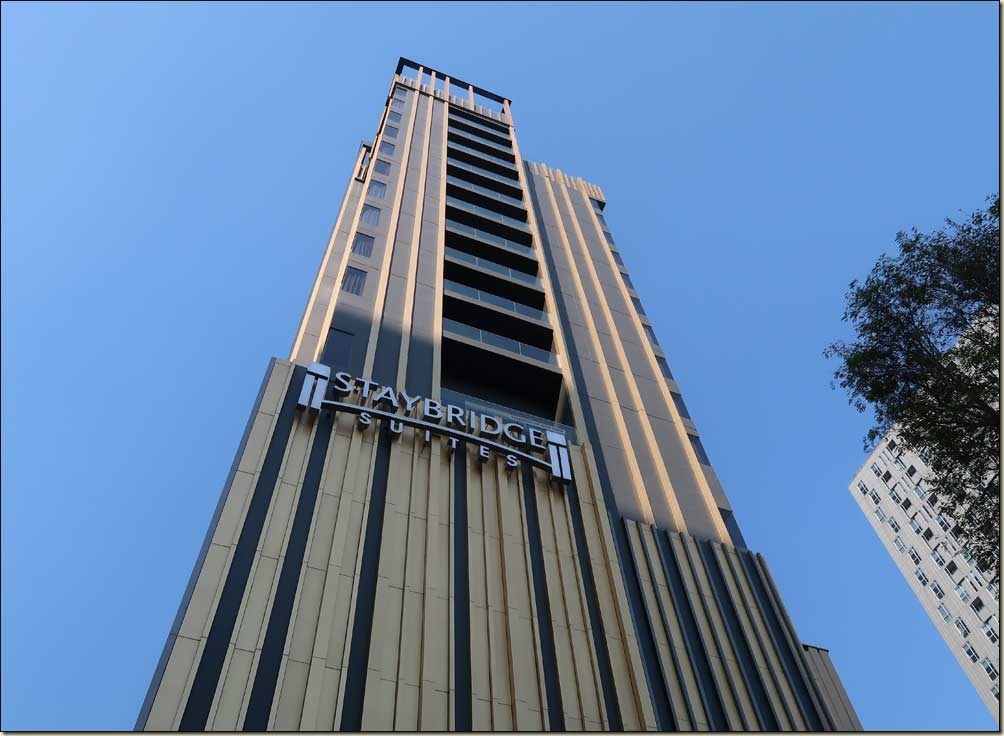 Back in our Thonglor neighborhood, we check out the sights. This Staybridge Suites building was just under construction last year!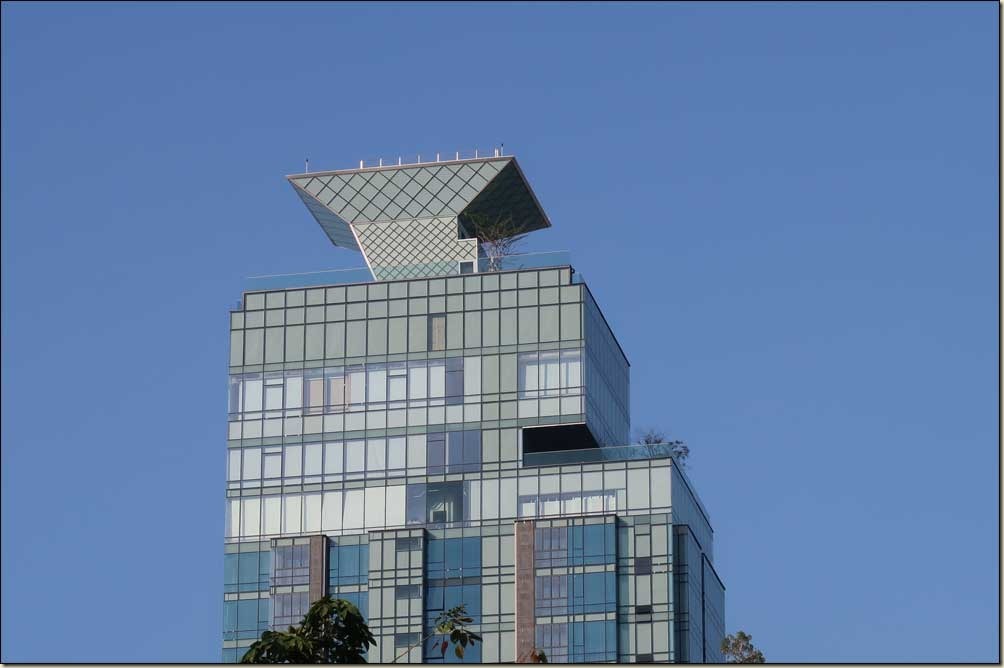 Funny/creative architecture. What is this thing? Pool? Party room?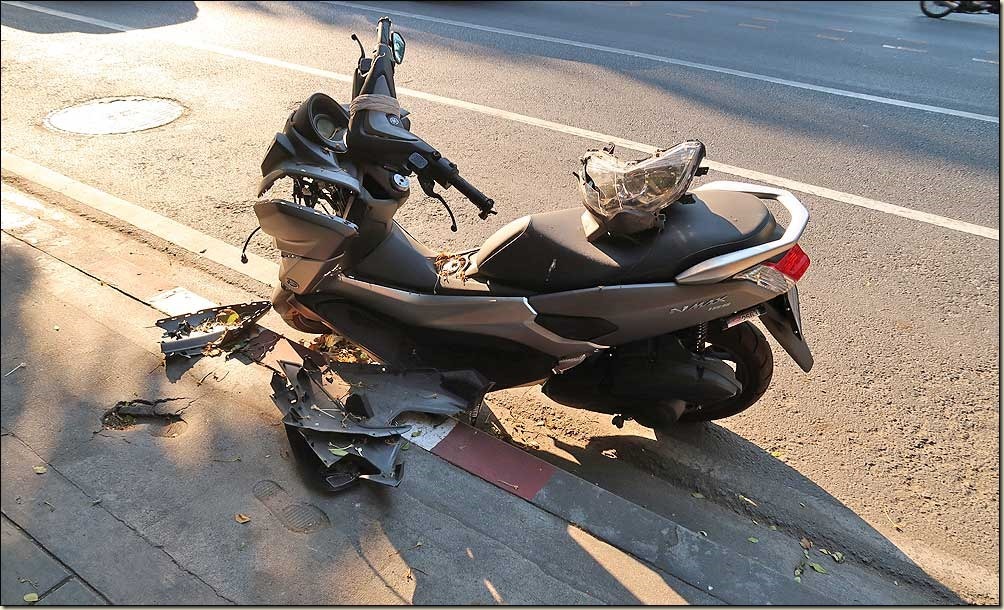 This motorbike has seen better days! Looks like it has been here for a long time.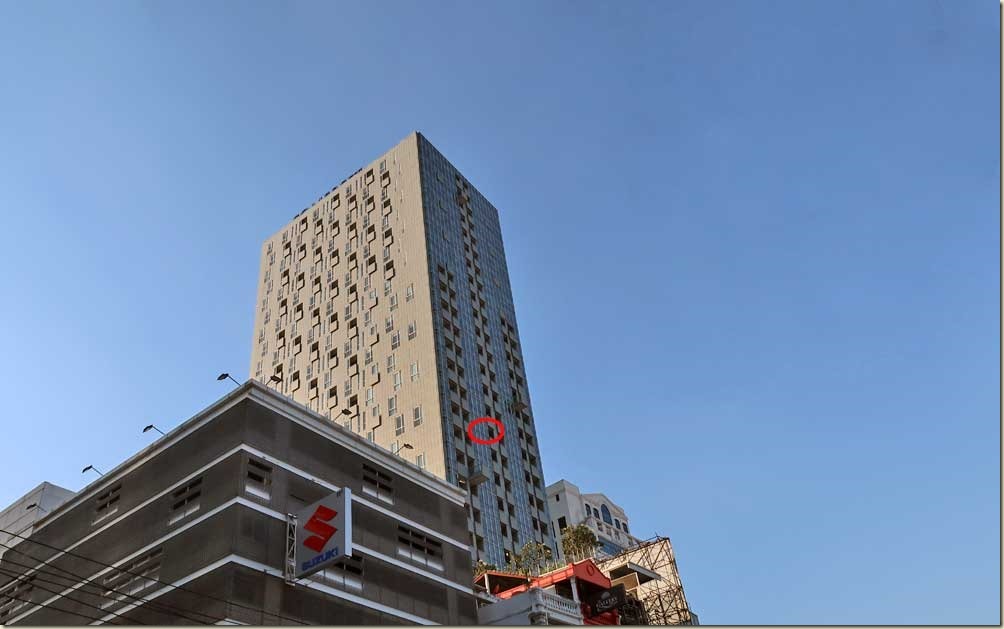 Here is the Somerset Hotel, our home, with our room circled.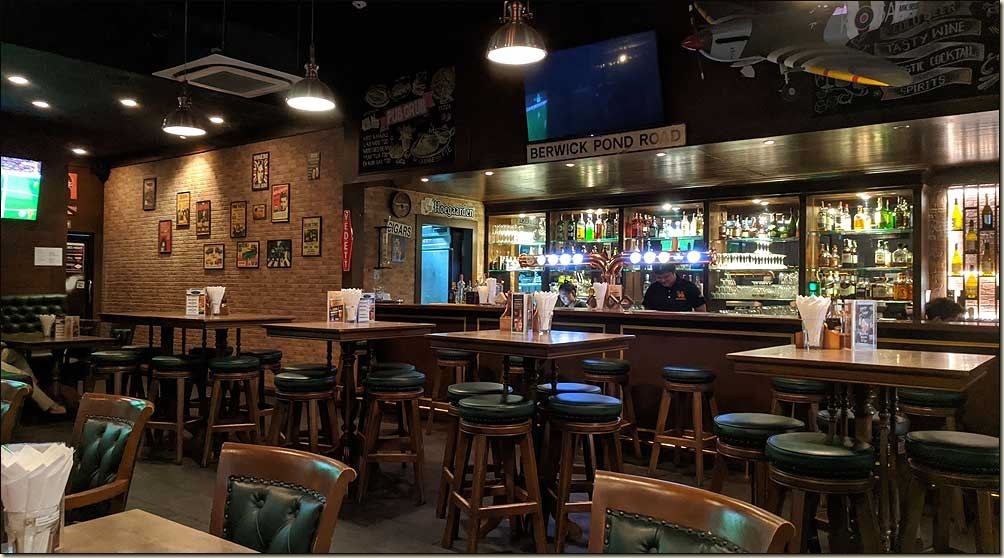 Having had a long day, we decide to go just across the road to the Old English Pub. At 5:30pm, we were the only ones there and still could take advantage of happy hour. We asked when it gets busy? 9:00 p.m.!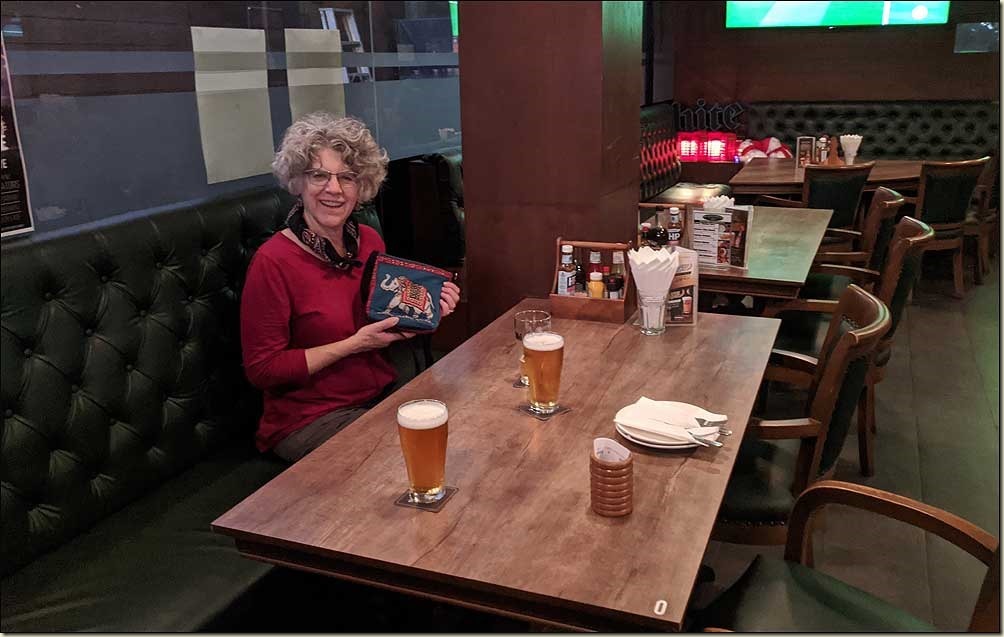 MJ admires her new elephant purse while enjoying a Japanese beer!